Shake Shack Is Now Open On Flatbush Avenue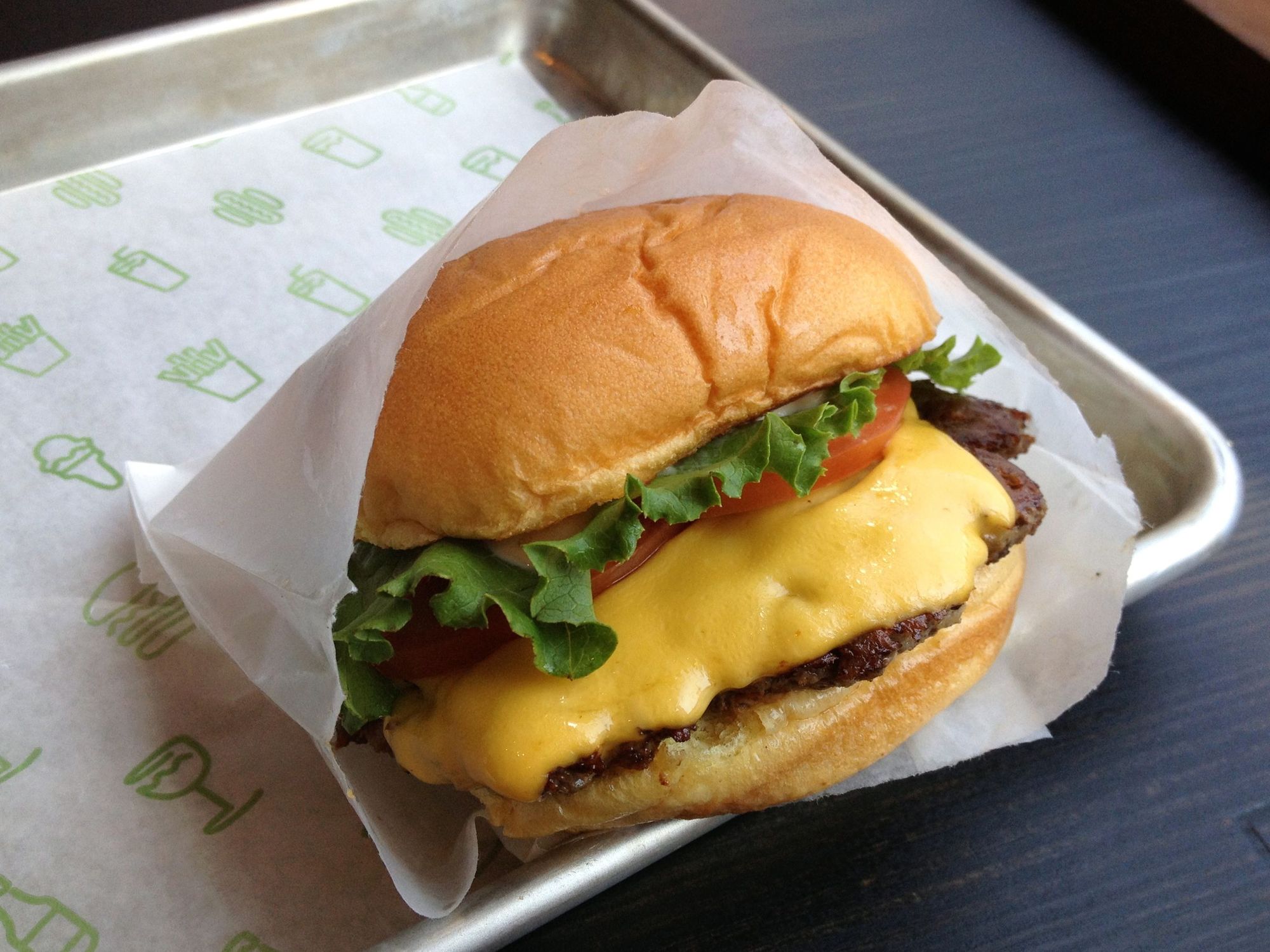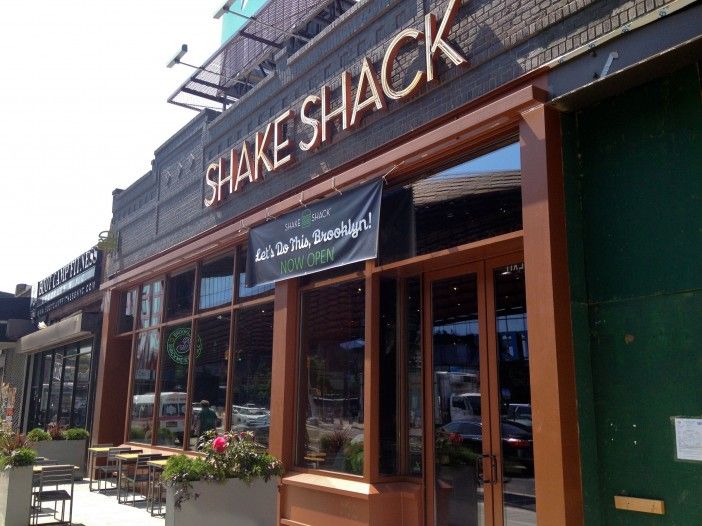 After about a year and a half since the announcement that Shake Shack would be opening on Flatbush Avenue, the space finally welcomed neighbors hungry for burgers and frozen custards on Sunday.

In addition to the regular menu options that you'll find in its locations from Madison Square Park to Russia, they've got some Brooklyn — and Flatbush Ave — specialties.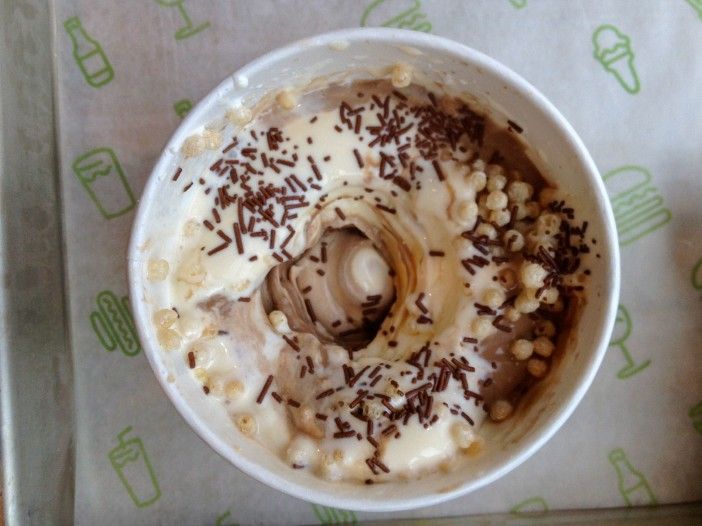 The Fudge-eddabouitit custard, which was originally offered at the Downtown Brooklyn Shack, has chocolate custard blended with fudge sauce, Baked chocolate cloud cookie and Mast Brothers Shack-blend dark chocolate chunks, topped with chocolate sprinkles. The Brooklyn Pie oh My, also available at the DUMBO spot, is a vanilla custard blended with a slice of seasonal pie — peach right now — from our local Four & Twenty Blackbirds, while the Barclays Center across the street inspired the Nothin' But NETS (pictured above), which has chocolate and vanilla custard blended with marshmallow sauce, crispy crunchies, and chocolate sprinkles (and is only available at this location).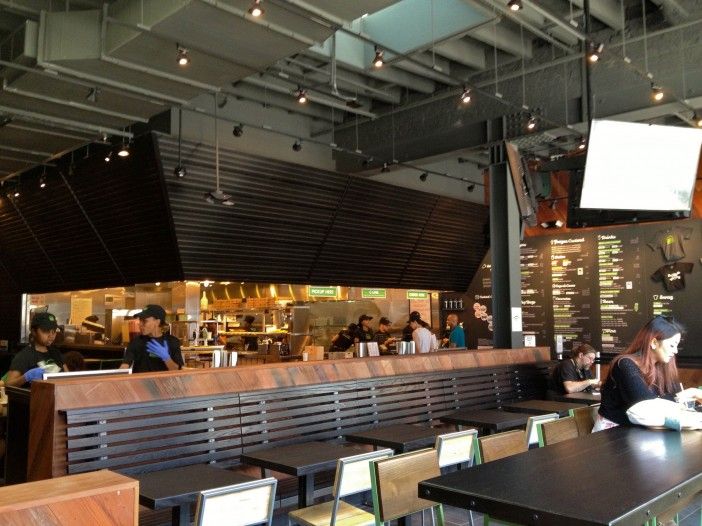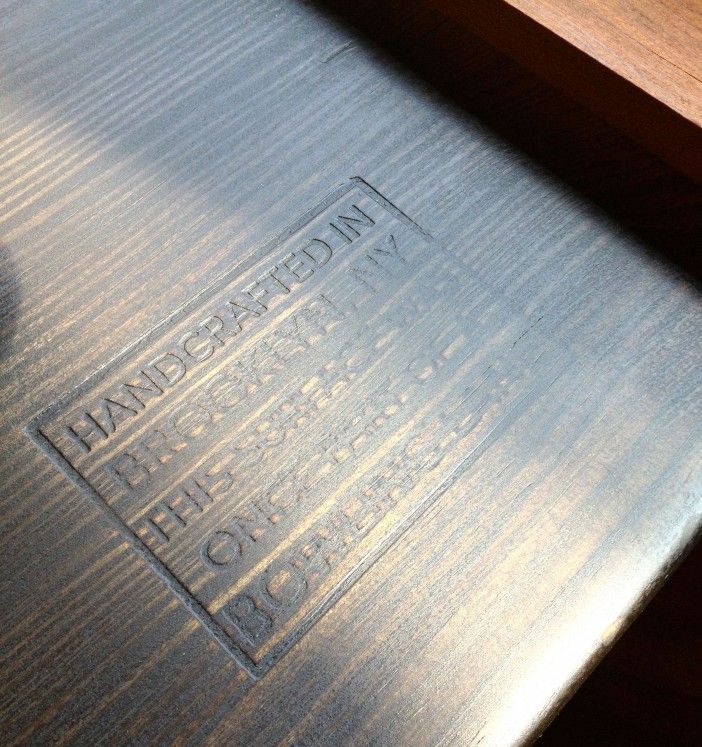 Shake Shack notes the space was constructed using recycled and sustainable materials — including tabletops made from reclaimed bowling alley lanes from Brooklyn's CounterEvolution — and features energy-efficient kitchen equipment and lighting.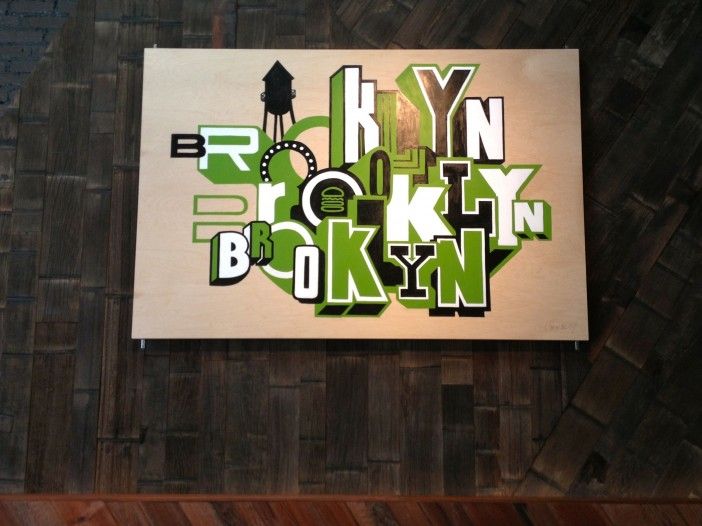 Honing in on the "hip Brooklyn" aesthetic, a wall features custom, hand-painted Brooklyn art by Greg Lamarche, a legendary NYC graffiti artist also know as SP.ONE.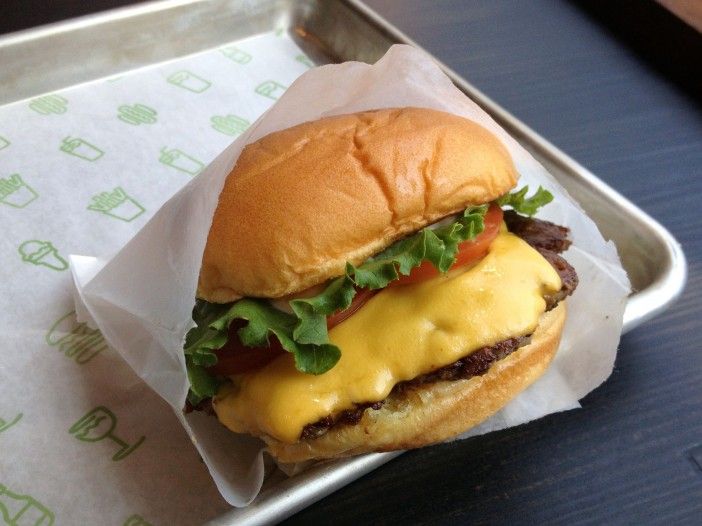 And if you want to get a little work done while you're scarfing down a Double ShackBurger, they've got free WiFi.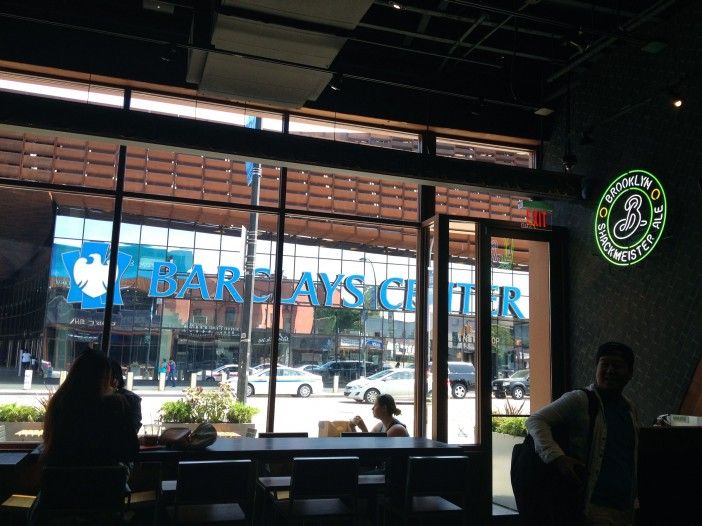 Shake Shack is located at 170 Flatbush Avenue, between 5th Ave and Pacific St, 347-442-7711. It's open daily from 11am-11pm.