Bushwick Coffee Shop Named Best in Nation by Food & Wine Pays Baristas $22 an Hour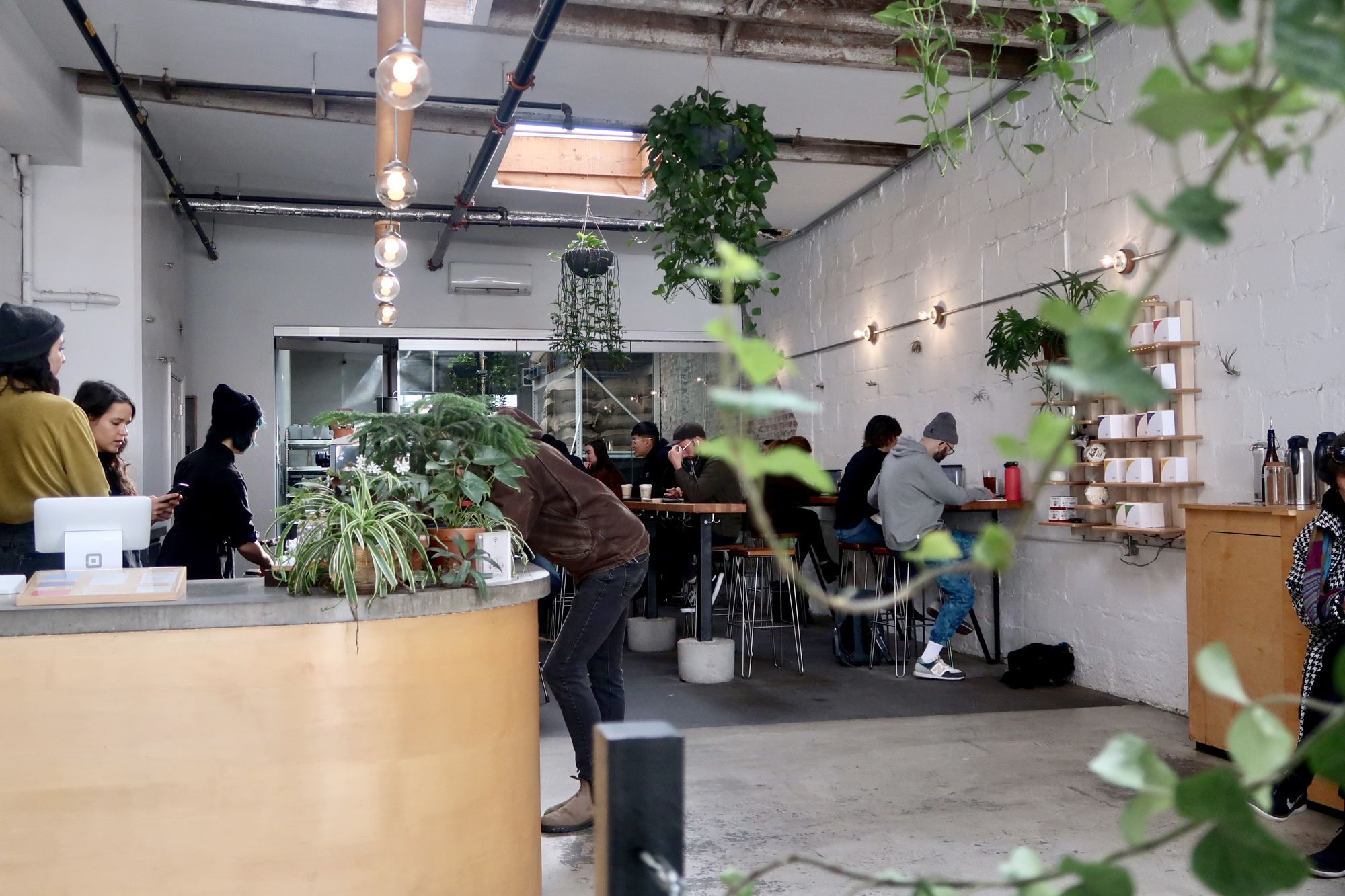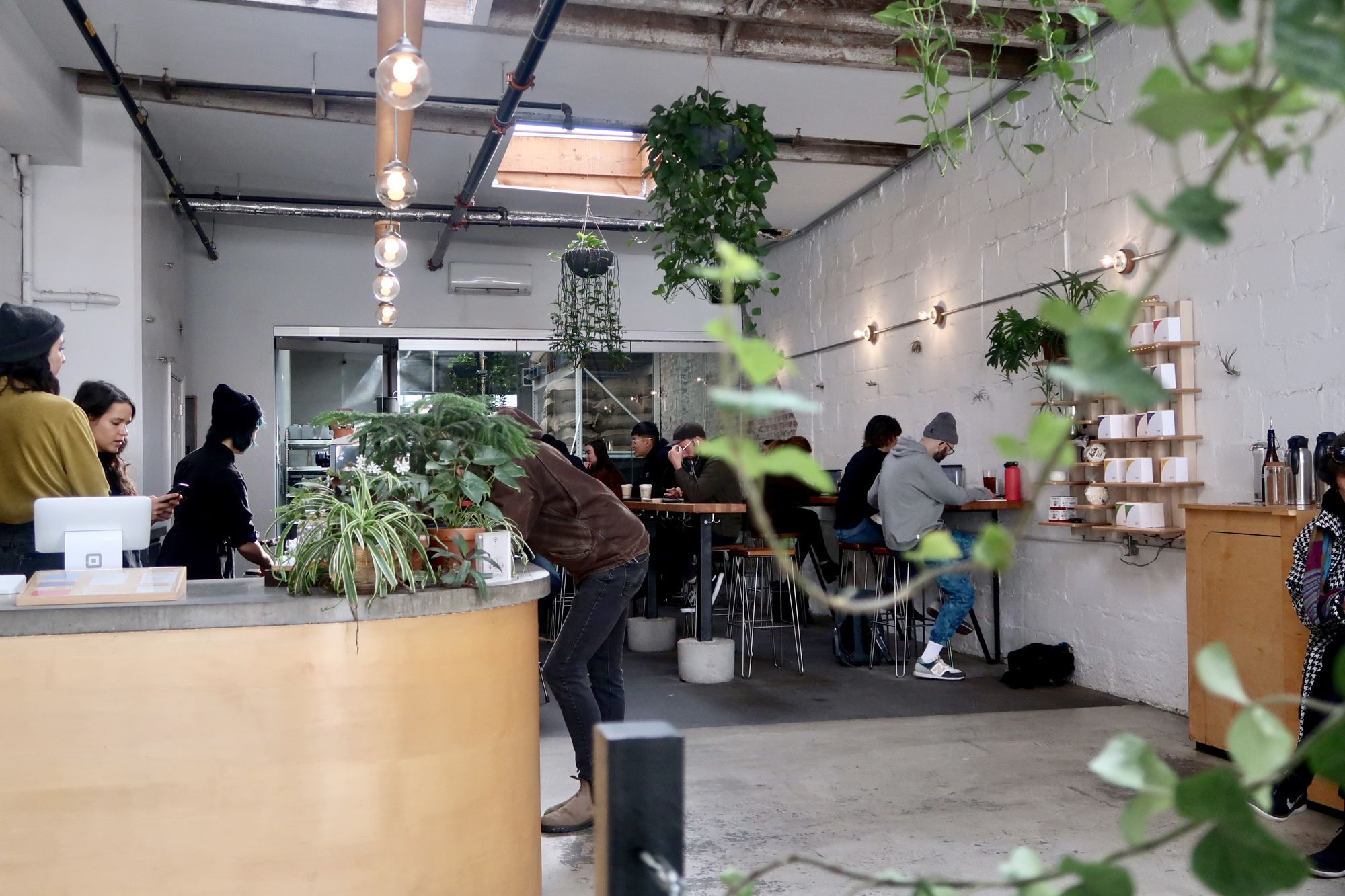 A good cup of coffee wakes you up. A great cup makes you sing: it's an experience. One that extends itself far beyond the actual brew: from farm to cup and farmer to barista. Bushwick's SEY Coffee, recently named "Best Coffee Shop in America" by Food and Wine, is a coffee roaster making strides in making great coffee while supporting a sustainable business, and taking care of their community.
Armed with a decade of experience in the coffee industry –– slinging espresso shots as baristas, managing, training, and more –– Tobin Polk and Lance Shnorenberg, owners and founders of SEY Coffee, are self-taught roasters who got their start with a Probat roaster in a fourth-floor Bushwick loft six years ago. After getting their roast technique dialed-in just right, the pair began selling beans to friends and shops in New York under the moniker, Lofted.
"We knew how to taste coffee fairly well but that was about it," says Polk of their beginnings, "so it was truly a ground-up operation, well … starting from the fourth-floor up."
They ran Lofted out of their apartment a few years until landing a space that met all of their
qualifications: a single-story space with skylights or a glass roll-up garage door. They re-branded as "SEY" and opened their doors on Grattan Street the summer of 2017.
In the two years they've been operating as SEY, they've exercised a  gratuity-free model.
The menu, a small birch wooden piece protected by glass propped up at the counter, reads:  "SEY is proudly gratuity-free." It's a part of the experience that can give someone pause–gratuity is the norm in the food industry, and here they have abandoned it. But they've done so in favor of a more supportive livelihood for their baristas.
"We don't believe people should work with the hope that people will tip them to make enough money," writes Lance Schnorenberg, co-founder and owner of SEY, over email.
Polk expands on this, saying the United States's gratuity-based wage system is flawed for relying on consumers to complete a barista's wage. "In an effort to establish proper correlation between worker and pay, we have built our wage model to accurately value the employee."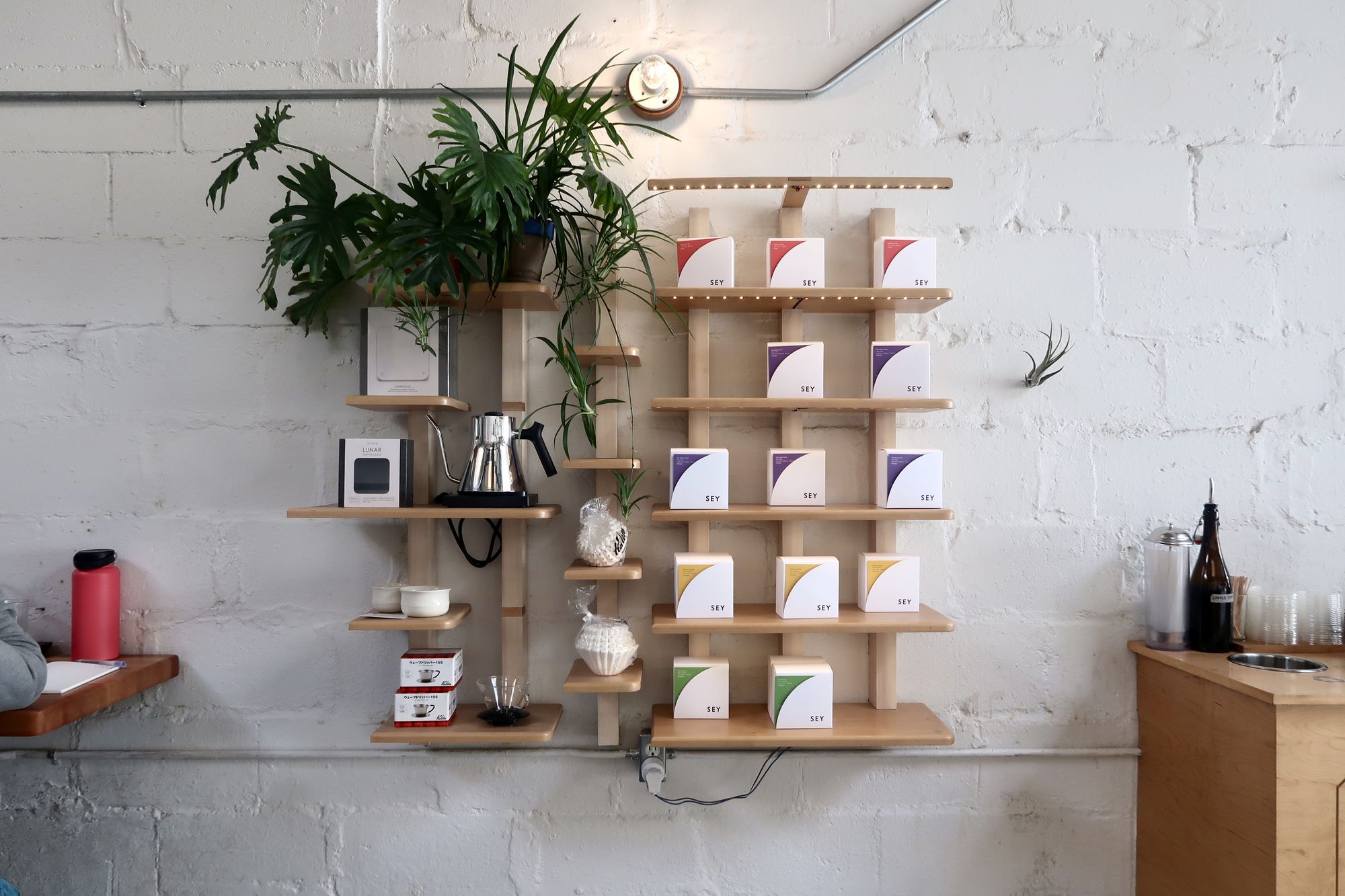 Entry-level baristas at SEY are paid $22 hourly –– a far cry from the New York State's minimum wage. (For a company with 10 employees or less, state minimum wage starts at $9 per hour for tipped employees.) And there's room for growth, every six months their staff is qualified to acquire a performance-based raise of $0.50. Schnorenberg says the responses from his five-person team of baristas has been positive: their paychecks don't rely on consumer trends.
It was something they decided to do the day before they opened, without knowing how it would play out in practice. Polk says this protocol has defined them as a shop. "In the end, we believe we made the right decision, as it has helped shape a lot of what we stand for as we attempt to be a catalyst for social change."
The wage-policy is also shaped by the neighborhood it's in: a gentrified Bushwick.
"We view gentrification as a social justice issue in which our country and the policies that have been in place prior to our existence have created a systematic problem in which minority groups have been disadvantaged," says Polk. "This is an unfortunate problem that we work to combat through our own wage-policies as well as being vocal advocates for socio-economic equality."
They also started composting and zero-waste practices at SEY.
"We are committed to being honest about flaws within traditional business practices and recognizing the ways in which we can help reshape consumerism as a more sustainable practice; one that properly values humans, our planet, and the relationship between the two," Tobin Polk, Sey's co-founder and owner, tells Bklyner over email. They are putting it in practice at their cafe.
Globally, the coffee industry produces 23 million tons of waste per year, reads a 2018 report by the Daily Coffee News. In a different article, the Daily Coffee News writes that in the U.S. alone, we waste 4 million single-use disposable cups per year, which are difficult to recycle because of their plastic lining.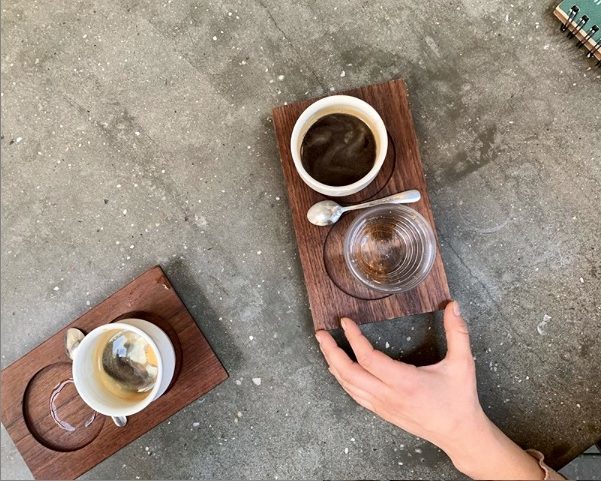 SEY combats this by using biodegradable disposables within the shop. They also compost with help from Bushwick-based companies like BK Rot, encouraging a healthier planet and community. Composting coffee keeps grinds from becoming potential greenhouse gases in a landfill, and converts them to agents that reduce harmful greenhouse gases and nourish the soil.
Among other things, SEY also works to bring financial transparency to the coffees they produce, and it's just a click away. Browsing through their bean offerings the consumer can easily learn about the costs of import, export, shipping and farm gate value –– the cost of green beans directly from the farm. It's a practice that they say properly values producers from miles away, "by recognizing true-cost, paying them adequately, and advocating for living wages along the entire supply line," Tobin explains.
"If [producers] also can't make living wages then the industry system needs to be re-worked," says Schnorenberg. "We now publish transparency numbers –– to the best of our ability, on the financial break down of our supply chain and how much money producers are actually making."
But that's not all that they're thinking of re-working. They still want to figure out a higher pay for their baristas, provide healthcare, and encourage more diversity in their team.
"[We're] creating our mission statement around this exact topic [of inclusivity and diversity] currently as we grow and will eventually need a larger staff," says Schnorenberg. Prioritizing diversity in their team would bring justice to their mission to provide "beautiful" coffee.
"With a more diverse set of world-views, we increase the chances of a more comprehensive thought-pool," says Polk.
SEY's commitment to sustainability and fair wages in hospitality illuminates a re-imagined path for coffee to exist within our modern-American world. One that produces less waste, consumes consciously and considers the lives of the hands shaping the coffee from bean to cup.
You can find their roasted offee beans here and in the shop from $20-$22 per 250 grams. Drip coffee is $3-$4, iced coffee is $5, Espresso with milk (think lattes) is $5-$6.
18 Grattan St Brooklyn, NY 11206
Weekdays 7a.m. to 7 p.m.
Weekends 8 a.m. to 7 p.m.
Find them on Instagram