To Do: Because Of Sex, Eddie Huang, And Convert Your Shirt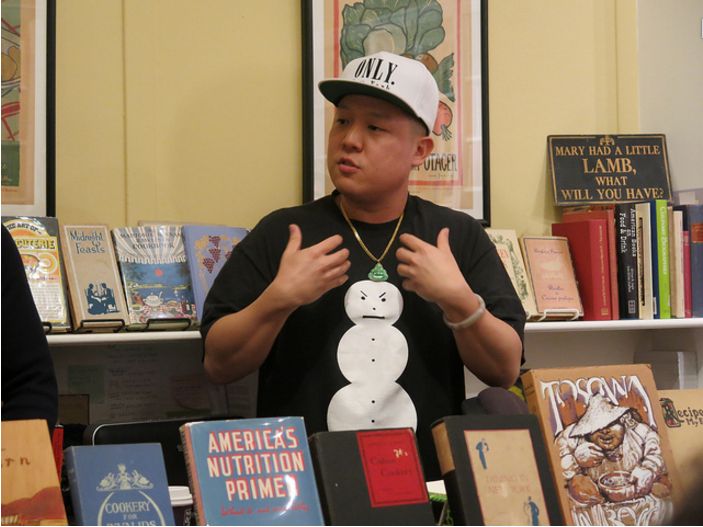 Below you'll find information on events through the week in Fort Greene and Clinton Hill. Check back Thursday to see what's scheduled this weekend!
Submit your event listing to our BROOKLYN-WIDE CALENDAR.
WEDNESDAY JUNE 1
Greenlight: Eddie Huang and Elena Bergeron In Conversation
When: Wednesday June 1 at 7:30 pm.
Where: Berg'n Beer Hall, 899 Bergen Street
What: Eddie Huang, the restauranteur behind Baohaus and the author of Fresh Off The Boat, will discuss his new memoir Double Cup Love with Elena Bergeron of SB Nation. The two host the MSG podcast together, so it's sure to be a good time. Double Cup Love will be sold for 20% off and each purchase comes with a bracelet for happy hour prices!
Trivia Night
When: Wednesdays from 8-11pm
Where: Putnam's Pub at 419 Myrtle Avenue
What: Weekly trivia competition to win gift cards of $100 to Putnam's. Beer specials all night.
How much: Free
THURSDAY JUNE 2
Because Of Sex
When: Thursday, June 2 from 7pm to 8:30pm
Where: Trustee's Room, Central Library at 10 Grand Army Plaza
What: Take part in this fascinating conversation about 50 years of the cascade effects of Title VII of the 1964 Civil Rights Act, which made it illegal to discriminate "because of sex."
DIY: Convert Your Shirt
When: Thursday, June 2 at 4pm
Where: Clinton Hill Library at 380 Washington Avenue
What: Turn your old shirts into tote bags at this nifty workshop that doesn't require sewing.