Seven-Story Hotel To Be Built Opposite Kings Theatre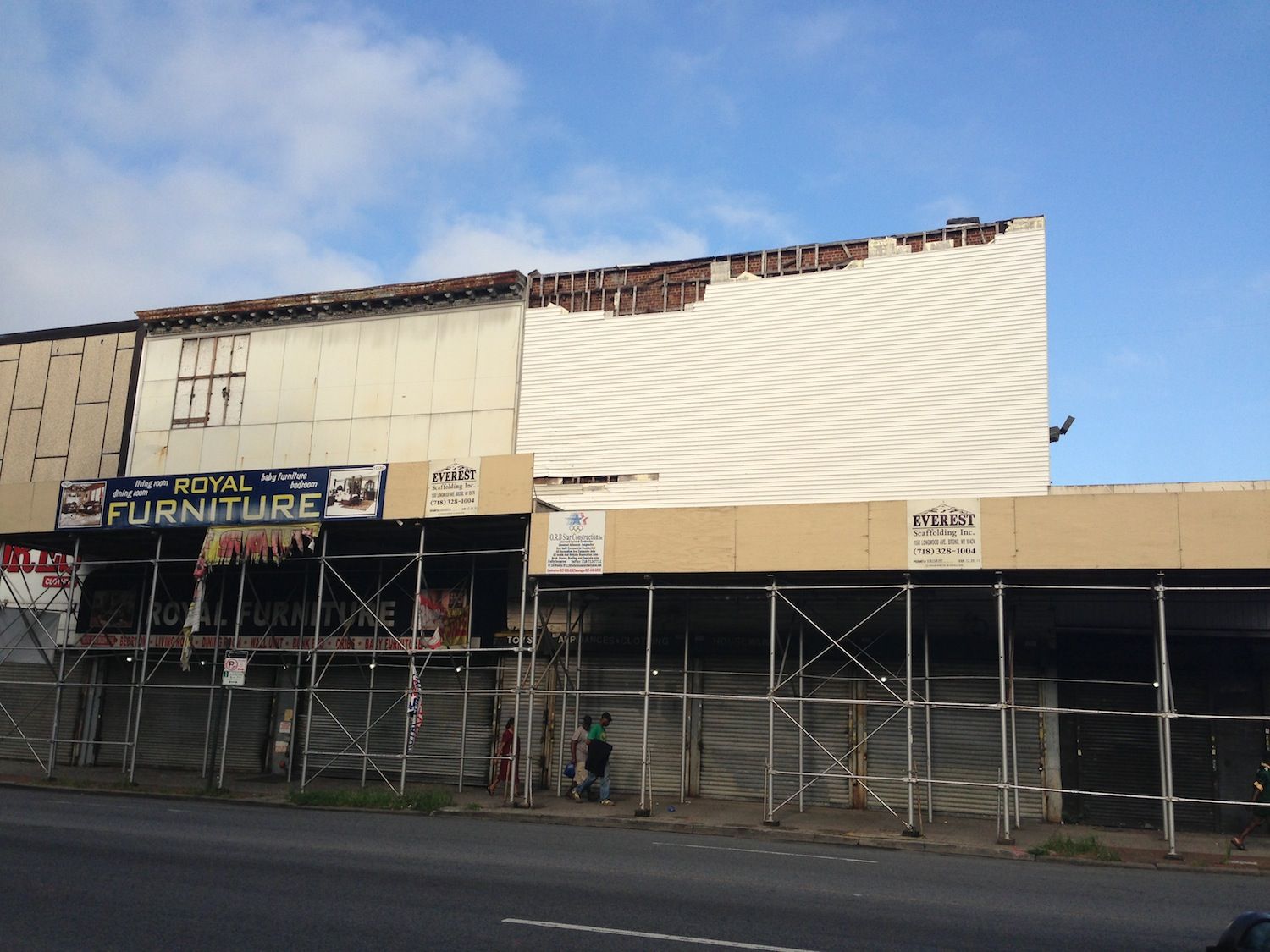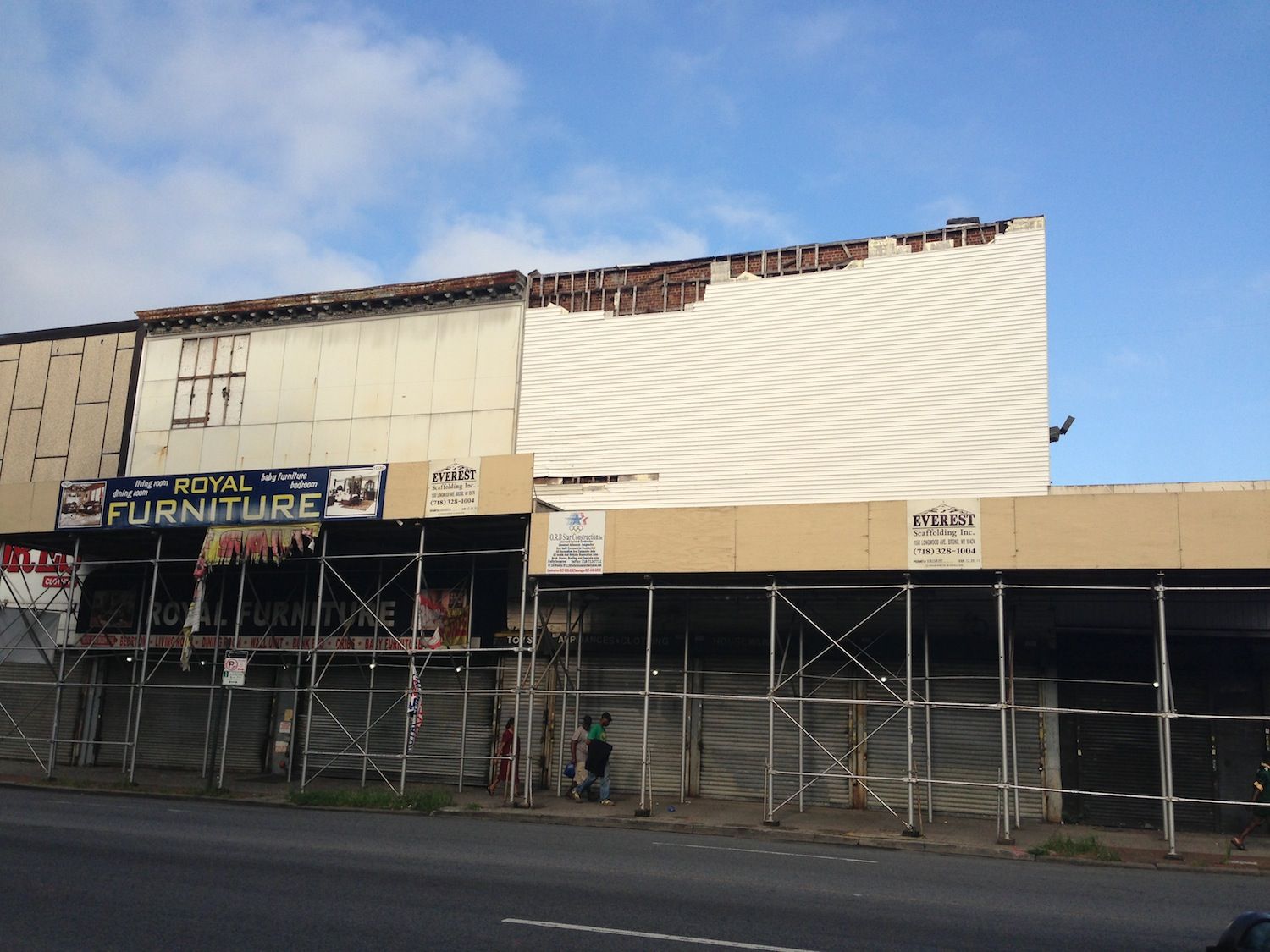 Last week, the Loew's Kings Theatre posted on Facebook that a hotel was going up over several storefronts across Flatbush Avenue. According to an application filed with the DOB, 1024 Flatbush Avenue (between Tilden Avenue and Duryea Place) is no longer going to be a four-story apartment building as originally planned, but will be turned into a seven-story, 7,733-square-foot hotel.
Building owner Joseph Sardar says construction will start within the next 30 days, and will likely take a year and a half to two years. He also says the ground floor will still house retail spaces.
The Loew's Kings Theatre Facebook suggests the hotel will be "Marriot branded." We have reached out to Marriott to confirm, and will keep you updated as we get more information.
The post also says property next to the hotel-to-be will house multiple retail spaces downstairs and a health club upstairs, and will get a new facade. As for the Kings Theatre itself, the roof is currently under repair, a new elevator is being installed for handicapped access, and there are plans to use old photos to recreate murals that were once on the walls.
You can read more about the Kings Theatre, scheduled to open in 2014, here.