Serious Injuries For School Aide In Cunningham Middle School Lunch Incident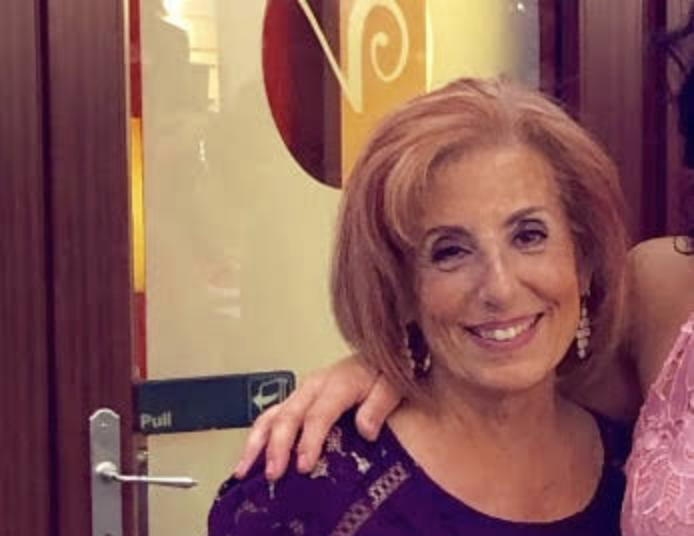 MIDWOOD – Last Friday by all accounts was a regular Friday at Cunningham middle school, home to about 2,000 students on any given school day.
Mrs. Maria Ivaliotis, 67, was working in the cafeteria during the 4th-period lunch, when an incident between two of about 500 students attempting to eat, resulted in Mrs. Ivaliotis being knocked to the ground. She suffered a head injury that has landed her in the intensive care unit at Methodist hospital for the last week, unresponsive, her daughter Jennifer Ivaliotis told Bklyner.
Her mother loves children and has worked as a school aide at Cunningham middle school for the last 32 years, Marine Park neighbor said. "She could have retired, and now she will probably never work again."
Ms. Ivaliotis' friend Jennifer Del Re said they had been busy planning Jennifer's wedding, which has now been postponed from early May, as Mrs. Ivaliotis prognosis remains unclear, and the family is scrambling to take care of her as well as her husband, for whom Mrs. Ivaliotis was the primary caretaker.
This is not the first lunchroom incident. "This has been an ongoing issue at the school. My mother was also injured this past Nov 2018. Again, in the cafeteria!" Ms. Ivaliotis wrote in an email, and the family is upset about how the school has been handling the issue, questioning whether Principal Tami Flynn is experienced enough to be in charge of over 2,000 middle schoolers.
Ms. Flynn was briefly a principal at nearby P.S. 193, where she had the treasurer of the school's Parent Teacher association arrested over complaining that his child was not allowed to use the bathroom in a timely manner. Soon after she was removed from that position for reasons DOE would not disclose, only to be brought in as acting interim principal at Cunningham when its longtime principal Susan Shaeffer retired last February.
The family of Mrs. Ivaliotis are concerned that lunchroom has been understaffed, endangering students and staff alike, and based on how the incidents involving Mrs. Ivaliotis have been handled, that safety and proper staffing protocols are not being followed at the school.
Last Friday, according to people present, it seems that only two licensed teachers and one dean were supervising over 500 6th graders when the unfortunate incident took place.
The DOE said it needed more time to provide us with incident report data for the school.
"The safety and students of staff is our top priority, and our thoughts are with Ms. Ivaliotis and her family during this time. This incident was reported and investigated and we will take any necessary follow up action," DOE spokesperson Doug Cohen emailed in response to our questions.