Senior Center Celebrates 100th Birthday of Longtime Member and Activist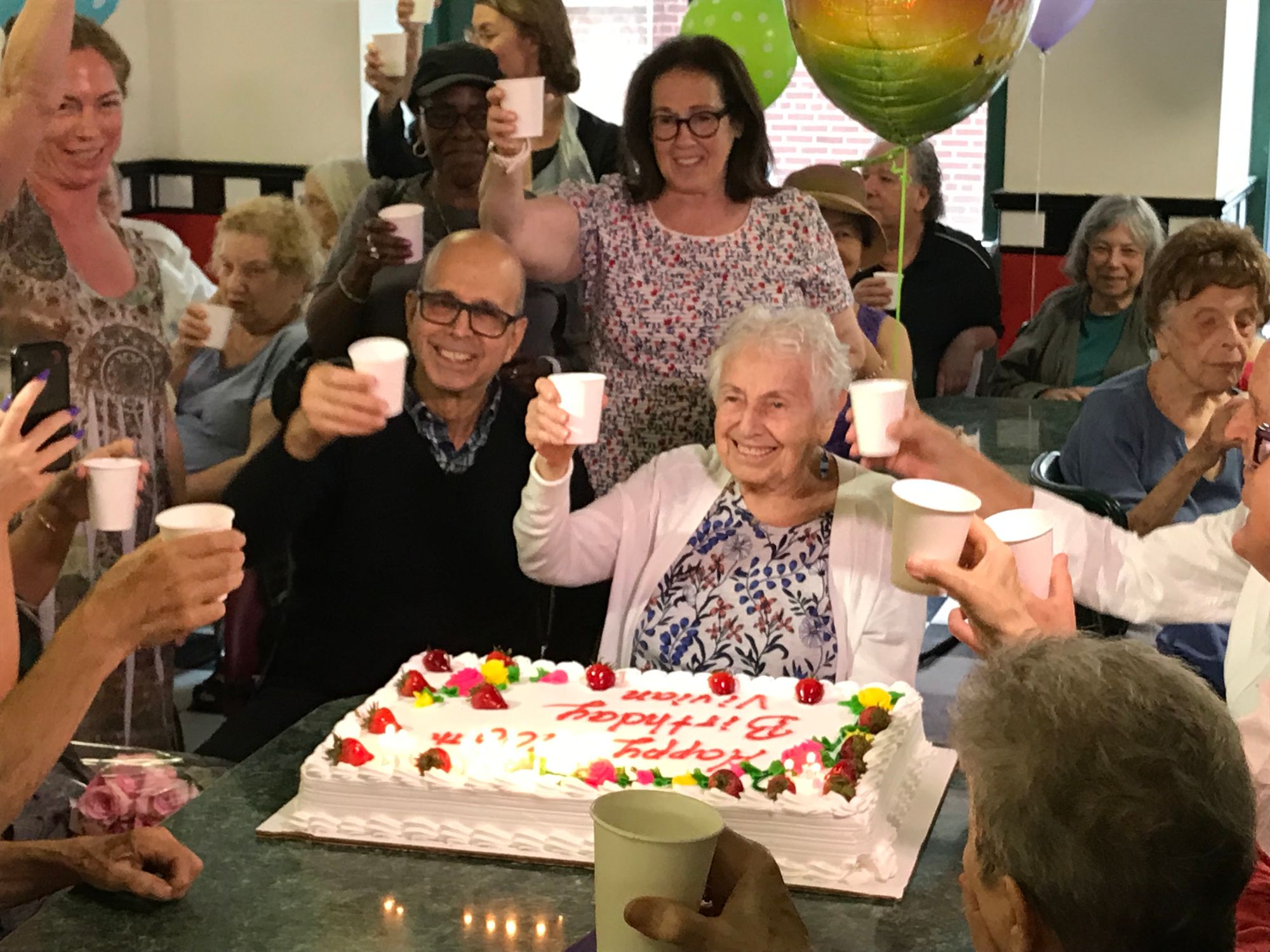 BROOKLYN HEIGHTS – Dozens gathered in the cafeteria of the Catholic Charities Brooklyn & Queens St. Charles Jubilee Senior Center (55 Pierrepont Street) on Wednesday to celebrate the 100th birthday of Vivian Levy, a longtime member and community activist.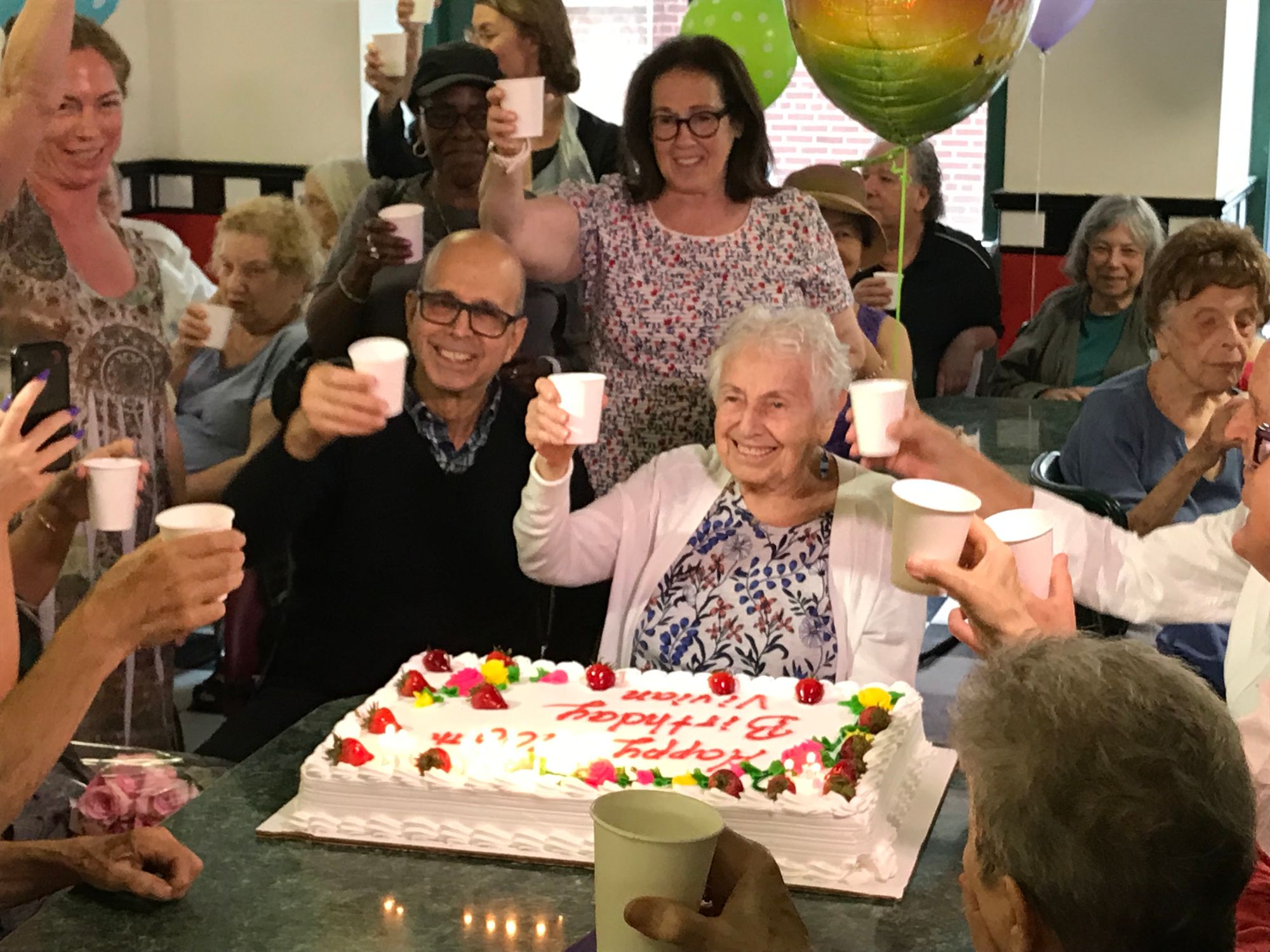 A Brooklyn native, Levy has been active in the community for decades—as a teacher at P.S. 188 in Coney Island, a guidance counselor in Bedford-Stuyvesant and Williamsburg, and an activist for countless causes over the years, including marching against the Vietnam War and for Civil Rights and Women's Rights.
"It's very important to give back to your community," said Levy. "You have gotten so much from the community, why shouldn't you give back?"
On the suggestion of a friend, Levy became a member of Catholic Charities St. Charles Jubilee Senior Center in 2011 after her husband passed away. She's been a big part of the community ever since. That's why so many members came to celebrate Levy, share stories about her, and eat cake.
"I grew up in a big family and this is another family to me," said Levy. "It's my second home. I come here every day."
The senior center is a non-denominational organization that provides congregate meals, exercise classes, art programs, case management, and the opportunity for members to socialize and make new friends.
New York State Assemblymember Jo Anne Simon says the senior center is a great place to find community and form close relationships.
"People from in and around Brooklyn Heights come here—some every day, some from time to time—to share fellowship, to eat together," said Simon. "There are various programs here and they're all geared towards improving people's lives and allowing them to age gracefully in their community with support."
Shortly after the birthday cake was served, Simon awarded Levy with an official proclamation to honor her many contributions to Brooklyn.
"I've known Vivian for a long time and seen her at various events. She's very active and engaged with the community," said Simon. "She's a great model for aging with grace and style."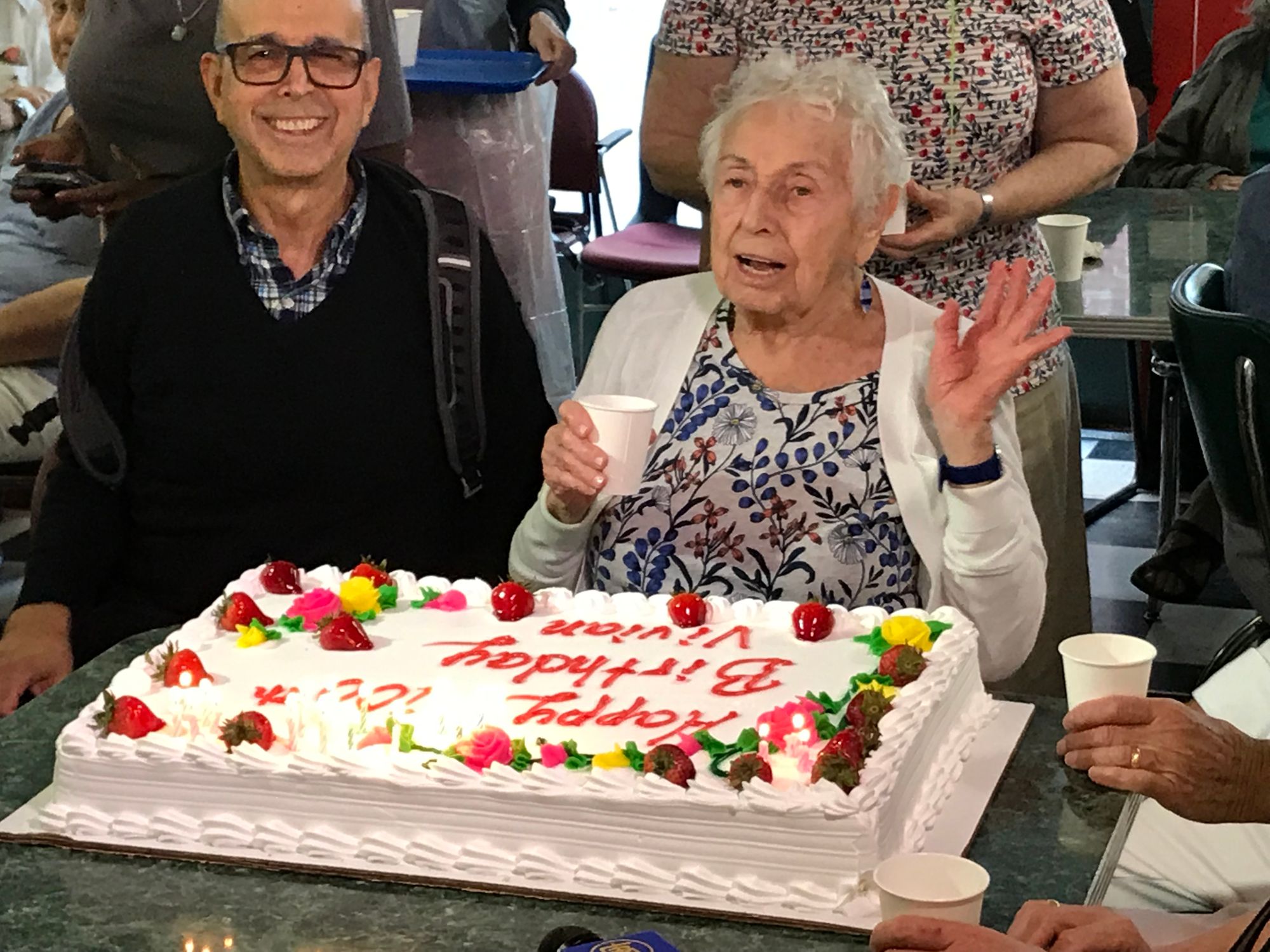 Program Manager Sheila Garson has been at the senior center for twelve years and knows Levy well. She spoke about how much Levy has given to the community and honored her by singing Frank Sinatra's "You Make Me Feel So Young."
"She's been a wonderful asset to the membership," said Garson. "She's obviously very inspiring and she's still extremely active and never lets anything get her down."
At 100 years old, Levy still swims every day before coming to the senior center. Her advice for the next generation of activists: Take action.
"Be involved, know what's going on, make sure you participate in the life of your community and of the nation," said Levy. "Don't sit back."
The celebration at Catholic Charities St. Charles Jubilee Senior Center was the first of three for Levy. She will also celebrate the momentous occasion with her family and senior cooperative housing community.