Seen from the Stoop: Chicken Salad and a Sidewalk Sign Fine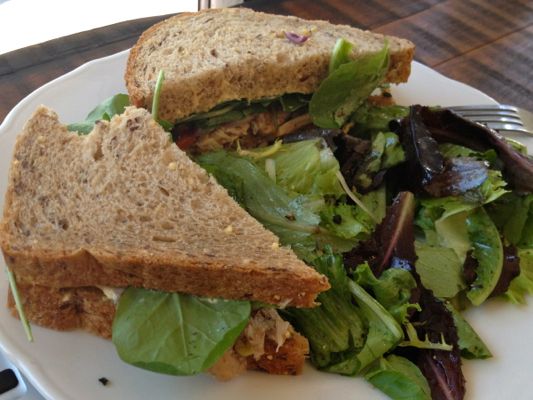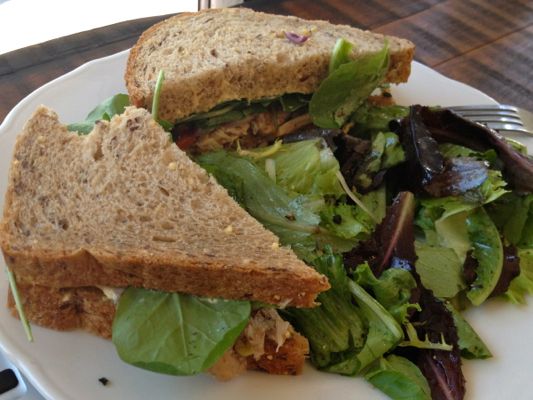 Whetting your appetite with Park Slope food news from the past week:
• First, the photo above shows a chicken salad sandwich from Kos Kaffe that was the most delicious thing we ate in the neighborhood all week. It's a little spicy, and there's mango involved. Highly recommended.
• If you're looking for a fancy twist on Italian comfort food, the Post recommends Soigne for their risotto fritters. They take two days to make, and you end up with a "dish full of contrasts – crispy yet creamy, rich and salty yet small and sweet, cheesy yet surprisingly light." Yes, please.
• Another Union Market is setting up shop in the neighborhood, this one on the corner of 7th Ave and 3rd Street, according to Here's Park Slope. For the calculating lazy, that's seven blocks from their first shop on 6th Ave and Union, and about nine block from their other Slope shop on 7th Ave.
• If you put a sign on the sidewalk on a Sunday, you apparently face a $100 fine. Unfortunately Bogota Latin Bistro learned that obscure law the hard way recently, reports Eyewitness News, which adds that local politicians are trying to get the city to ease up on these kinds of tickets.