See The Flatbush Ave Street Fair In Photos
Even on a hot Sunday in Flatbush, the crowds came out in droves for the much-anticipated Flatbush Street Fair on June 18, organized by the Flatbush Ave Business Improvement District.
The event stretched from Woodruff Avenue down to the Kings Theatre, where a climbing wall for kids was staffed by the NYPD Community Affairs.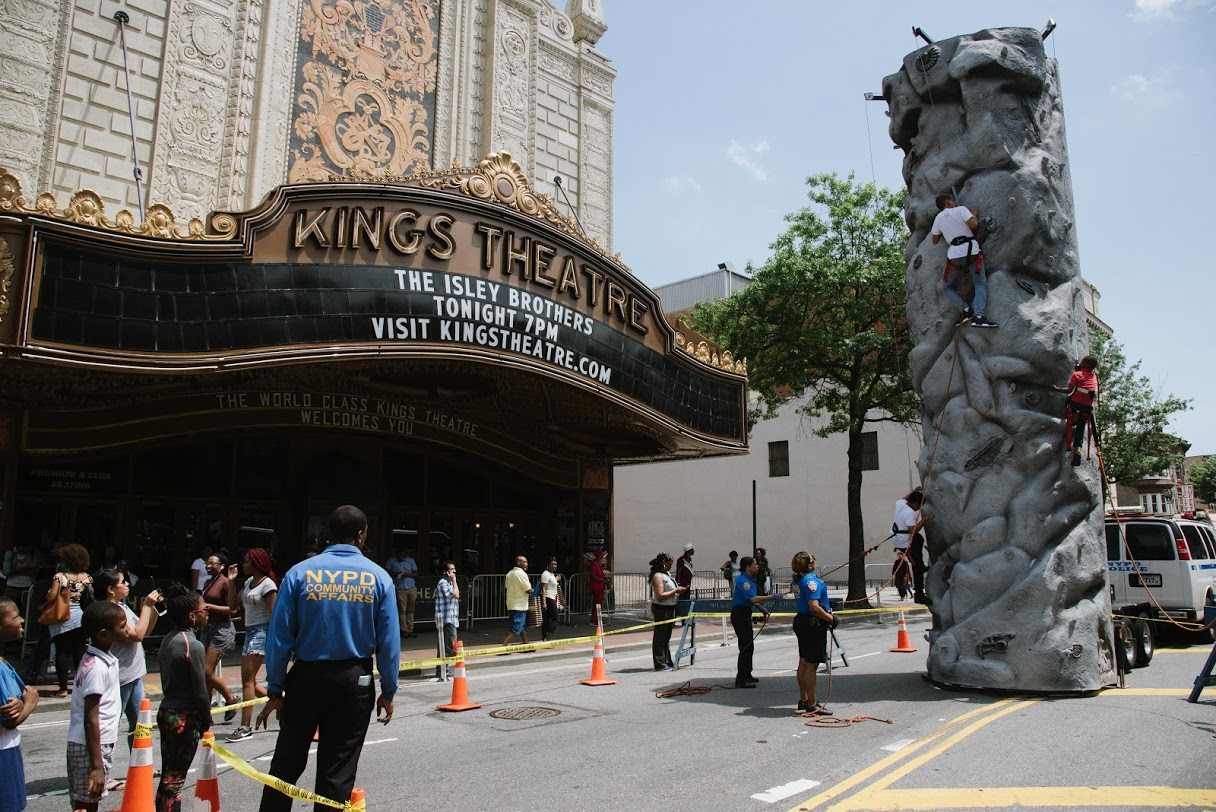 Along the way, vendors of all stripes sold clothing, food, and toys, with local business owners advertising their wares from storefronts along the street.
Billed as a "street fair with Caribbean flair," the event didn't disappoint, with music booming from speakers on every block and a steel pan band performance.
All manner of refreshments were on sale to satiate hungry shoppers and strollers, with smoking grills serving up jerk chicken and roast corn, and carts with long lines providing cold drinks in hollowed-out pineapples.
Stilt walkers towered over the crowds on the corner of Church Avenue and the Cynthia King Dance Studio put on a performance at Flatbush and Snyder.
Despite the heat, there was a mood of levity and relaxation, with many locals happy to find a seat in the shade and watch their neighborhood go by.
Check out more energetic photos from BKLYNER photographer Paul Stremple: