See Film Premiere And Support Brooklyn Symphony Orchestra Tomorrow At Alamo Drafthouse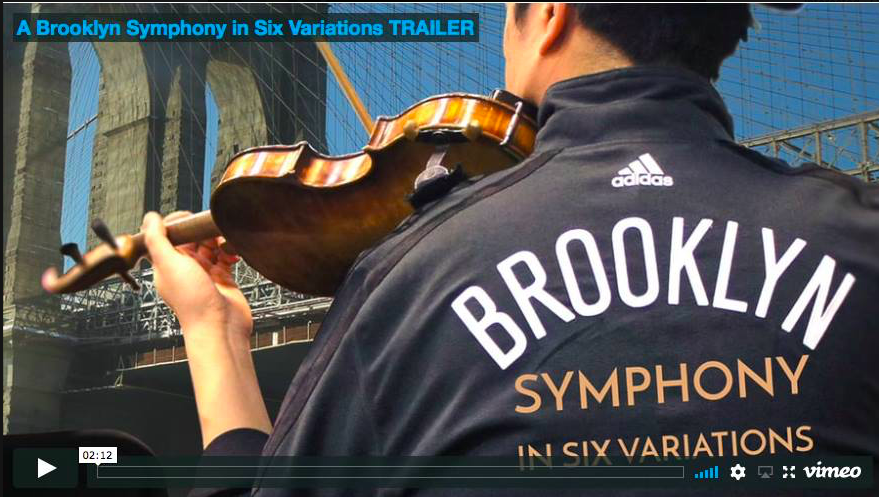 DOWNTOWN BROOKLYN – The Brooklyn Symphony Orchestra (BSO) is hosting the world premiere of the short documentary film, A Brooklyn Symphony in Six Variations, on Wednesday at the Alamo Drafthouse Cinema in Downtown Brooklyn.
A Brooklyn Symphony in Six Variations TRAILER from One Woman Productions on Vimeo.
Directed and produced by musician and Emmy-nominated filmmaker, Susan Abdulezer, the film explores the lives and diverse backgrounds of six members of the Brooklyn Symphony Orchestra—the borough's oldest and largest community orchestra. The film spotlights the six musicians, sharing their stories of how music can unite Brooklynites from all walks of life, and features commentary from BSO Artistic Director Nicholas Armstrong.
Founded in 1973 as the Brooklyn Heights Orchestra with a mission to promote the musical arts across Brooklyn, BSO is a melting pot of amateur, semi-professional, and professional musicians "who play for the sheer joy of the experience," according to the orchestra's website.
Now in its 44th season, BSO continues to present innovative, dynamic performances throughout Brooklyn. The orchestra recently lost significant funding from a grant organization, according to a message announcing the film premiere, so tomorrow's event will also serve as a fundraiser to help raise cash for rehearsal and performance space, music rental, and other expenses in the upcoming season.
Along with the film screening, there will be food and drinks at the event as well as live performances by BSO members.
Premiere of A Brooklyn Symphony in Six Variations
Wednesday, January 24 from 6:30pm to 10pm
Alamo Drafthouse Cinema, 445 Albee Square West, Downtown Brooklyn
Tickets $85 to $110