Second Fatal Collision In Sheepshead Bay This Week; Marking Third Death At Dangerous Intersection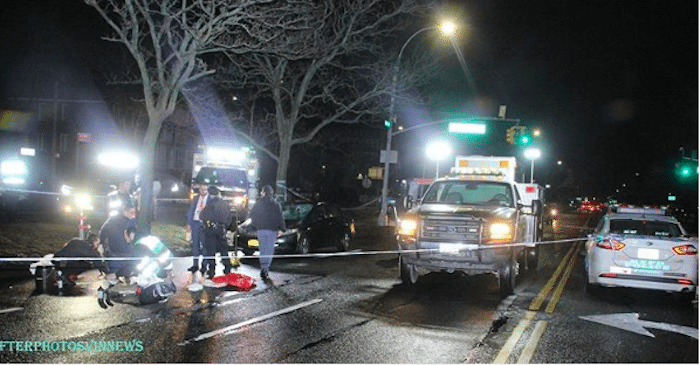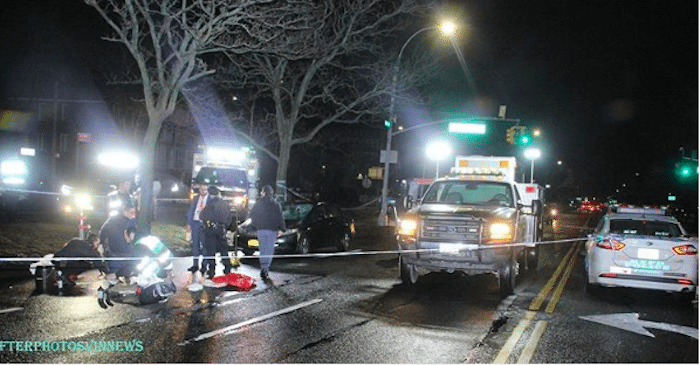 A fatal collision claimed the life of another southern Brooklyn resident last night, at an intersection plagued by three traffic deaths and 38 injuries in less than a decade. Tuesday night's crash marks the second traffic death on Avenue X this week.
Brighton Beach resident Feliks Dadiomov, 88, was crossing Ocean Parkway at Avenue X when he was struck by a Honda Civic around 9:30pm on January 10, said cops.
Police found Dadiomov lying on the road with severe trauma to his head and face. He was rushed to Coney Island Hospital, where he was pronounced dead.
Further investigation revealed that the 28-year-old driver was headed northbound on Ocean Parkway when he hit the octogenarian attempting to cross the street at Avenue X, said cops. At the time, Dadiomov was walking against the pedestrian traffic signal.
There are no arrests at this time and the investigation remains ongoing.
Our hearts go out to Dadiomov's family and friends.
The intersection of Ocean Parkway and Avenue X has a history of dangerous collisions. Less than two months ago, there was another fatal collision at the exact same intersection.
But that's not all. Since 2009, there have been three fatalities and 38 injuries at Ocean Parkway and Avenue X, according to data from the Vision Zero Review. And the safety issues extend to other stretches of the roadway — the Vision Zero map lists fourth fatal collision one block north on Ocean Parkway at Crawford Street in 2011, and a fifth on Ocean Parkway and Brighton Court in 2013.
Dadiomov's death comes on the heels of several roadway fatalities in southern Brooklyn in the first 10 days of 2017. On Monday, 69-year-old bicyclist Iosif Plazinskiy was struck and killed by a truck on Avenue X near Coney Island Avenue — only a couple blocks away. In addition, two southern Brooklyn residents were struck and killed near Marine Park and Gravesend on January 1 and 3, respectively.