Second 2016 Heat Wave For NYC To Bring Scorching Weather Through Tuesday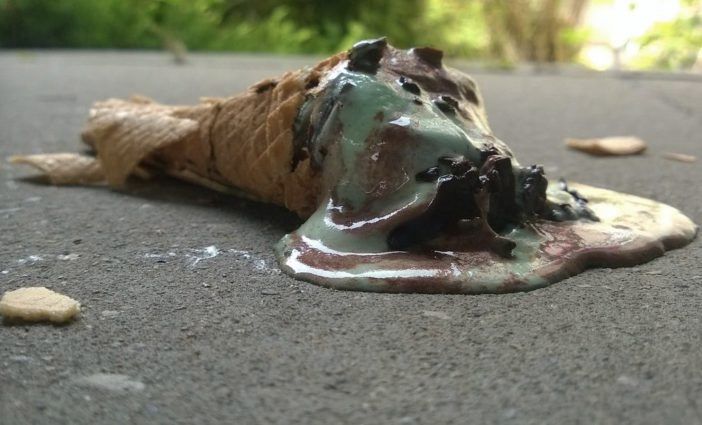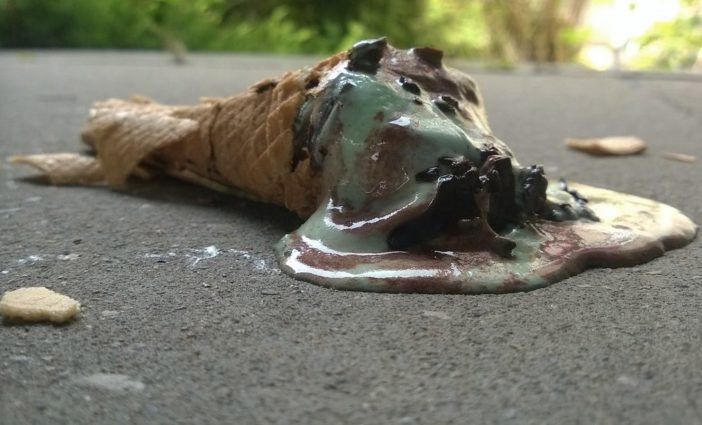 At least we're not in Washington D.C. where it will feel like 105 degrees this weekend.
New York City is already in the midst of a heat wave — which is defined by meteorologists as at least three days of 90-degree plus temperatures. — with the temps hitting the mid-90s through Tuesday. Saturday could hit 98, and Monday could hit 97.
That's because a heat dome will be stalled over us, and we haven't seen a stretch of days like this since 2013. The heat advisory from the National Weather Service remains in effect until 7pm today, however there will likely be more advisories throughout the weekend and into early next week. An air quality alert has also been issued for today which lasts until 11pm.
To prepare for this summer's second heat wave, the New York City Office of Emergency Management (OEM) has opened cooling centers throughout the five boroughs and has issued a number of tips to help residents to protect themselves and neighbors during these dangerously hot days. To find a map of the cooling center closest to you, go here or call 311.
Cooling centers — which are open to anyone during a heat wave — that are available in and around our neighborhood include:
Willoughby NSC (105 North Portland Avenue between Myrtle Avenue and Park Avenue, open from 8am to 4pm. (718) 875-0011)
Walt Whitman Library(93 St. Edwards Street between Auburn Street and Park Avenue, open Monday: 10am – 6pm, Tuesday: 10am – 8pm, Wednesday: 1pm – 8pm, Thursday and Friday: 10am – 6pm, Saturday: 10am to 5pm; (718) 935-0244)
Times Plaza NSC (460 Atlantic Avenue between Bond Street and Nevins Street, open Monday – Friday 8am – 4pm, Saturday – Sunday: 9am – 4pm; (718) 694-0895)
Clinton Hill Library (380 Washington Avenue, open Monday: 10am – 6pm, Tuesday: 10am – 8pm, Wednesday: 1pm – 8pm, Thursday and Friday: 10am – 6pm, Saturday: 10am to 5pm; (718) 398-8713)
The Grace Agard Harewood Senior Center (966 Fulton Street, between Grand Avenue and Cambridge Place; Monday-Tuesday: 9am – 5pm, Wednesday-Thursday: 9am – 7pm; Friday: 9am – 5pm; Saturday: 10am – 4pm. (718) 638-6910.)
*Note: Hours may be extended tomorrow for cooling centers. Call your closest location or check here for updates.
Additionally, the OEM has issued the following steps to help you stay safe during these hot days:
Use air conditioning to stay cool or go to a place that has air conditioning. (Remember it's important to conserve energy as much as possible to avoid brownouts, and the city recommends setting air conditioners at 78 degrees Fahrenheit.)
Drink water at regular intervals and limit strenuous activity, especially during the hottest parts of the day.
Avoid beverages containing alcohol and/or caffeine.
Check on neighbors and relatives at least twice a day during heat waves and please pay special attention to the elderly, very young and those with medical conditions.
Wear lightweight, light-colored clothing.
Eat small, frequent meals.
Cover all exposed skin with an SPF sunscreen (15 or above) and wear a wide-brimmed hat to protect your face and head.
Never leave your children or pets in the car.
Know the warning signs of heat illness, which include feeling weak or faint. If you are feeling like this, go to a cool place and drink water immediately. If there's no improvement, call a doctor or 911. You should call 911 immediately if you have hot, dry skin or cold, clammy skin; trouble breathing; a rapid heartbeat; confusion, disorientation, or dizziness; or nausea and vomiting — as these can be symptoms of heat illness.
To stay cool in the neighborhood, you can also get a spray cap for a fire hydrant from your local firehouse and go to a public pool.
For more information on staying safe during a heat wave, you can go here. In addition, sign up for Notify NYC, which will alert you via phone calls, text messages, and/or emails about emergency information.
Stay cool, neighbors, and if you have other tips on beating this heat, let us know! Comment below or email us at editor@bklyner.com.
Additional reporting by Donny Levit