Sea Wolf Sinks Off NJ Coast, Killing New Captain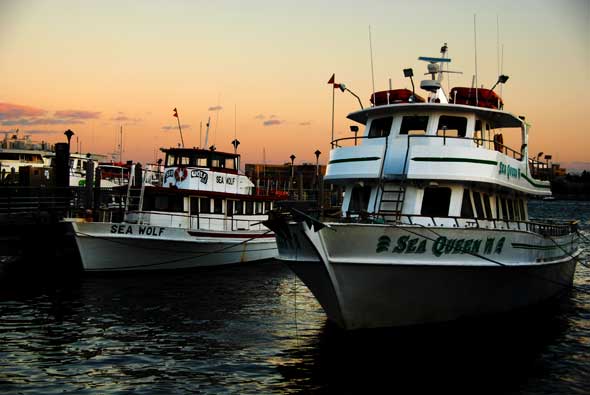 We're a bit backlogged with news since the blizzard hit, obviously, but with plows hitting the street we can get back to non-snow related information.
One of the boats that graced Sheepshead Bay's piers for decades has sunk off the coast of New Jersey while in route to a new home in New Orleans, leaving its owner presumed dead and another in critical condition.
On Thursday, December 23, eight-foot-tall waves and winds that reached 29-knots tore apart the Sea Wolf, a 65-footer that previously catered to the porgy and bass fishing crowd in our neighborhood. Cape May and Indian River Coast Guard stations sent out motor life boats and a rescue helicopter was dispatched from Atlantic City after an emergency satellite beacon sounded at 1:35 a.m.
Sixty-two-year old Gregory Arlotta had recently purchased the vessel for considerably less than the boat was appraised for from local owner Eddie Moraski, who had sold it after breaking his hip.
The accident's lone survivor, Steve Hopkins, was taken to Atlanticare Regional Medical Center, while new owner Arlotta is said to have been "floating face down and unresponsive" before sinking with the debris, though there were several attempts by rescue swimmers to grab a hold of him.
Arlotta had planned to take the boat to New Orleans. According to Coast Guard Petty Officer 3rd Class Jonathan Lindberg, the Coast Guard did not receive any mayday calls. They were first notified by State Police.
It remains unknown what caused Sea Wolf to sink, though area fisherman and Fishing United website owner Steve Cannizzo speculates that smoke coming out its stacks prior to them gearing it back may have indicated a problem as they were leaving Sheepshead Bay on Wednesday morning.