'Sea View' Ghost Signs Appear On 5th Avenue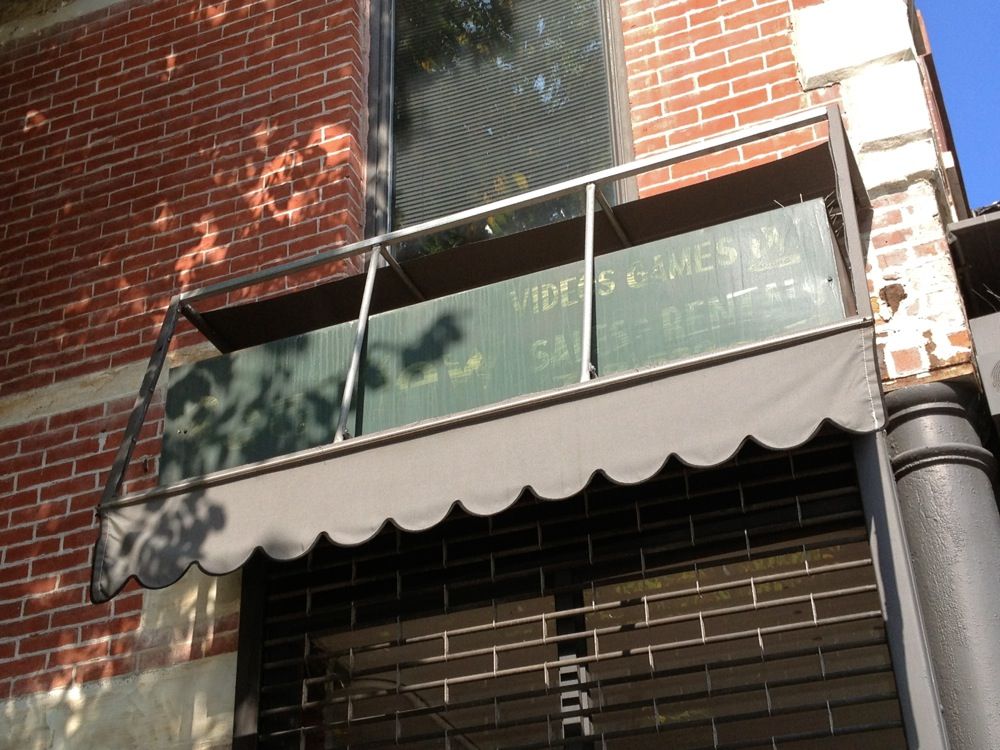 When the awning for the now-closed Odd Twin at 164 5th Avenue was cut into to remove the shop's name, some ghost signs from the 1990s were revealed. Sea View, a videos and games sale and rental shop, was in the spot from 1995 to about 1999. Odd Twin, which closed in September, opened in the corer shop in April, 2009.
The signs were first noticed by Here's Park Slope, on which a commenter notes that in the '80s, the space was home to Carlini's Refrigerators & Stoves, and that is was a grocery store from the '20s to the '70 that was owned by Teddy Feder. According to public records, it looks like he sold the building in 1975.
Anyone remember any other businesses that have been in this space?