Screamer's Pizzeria Opens Second Vegan Location – In Crown Heights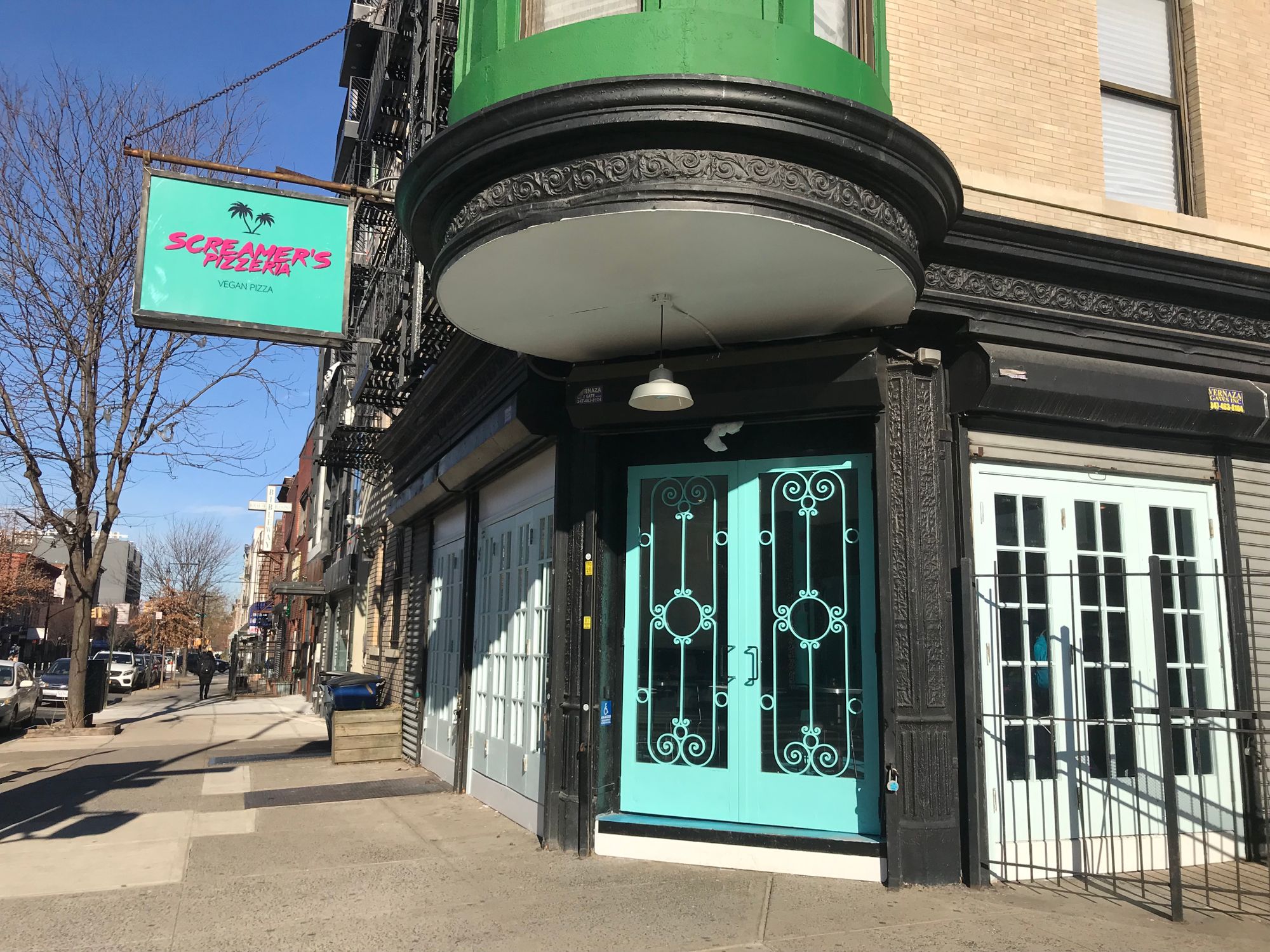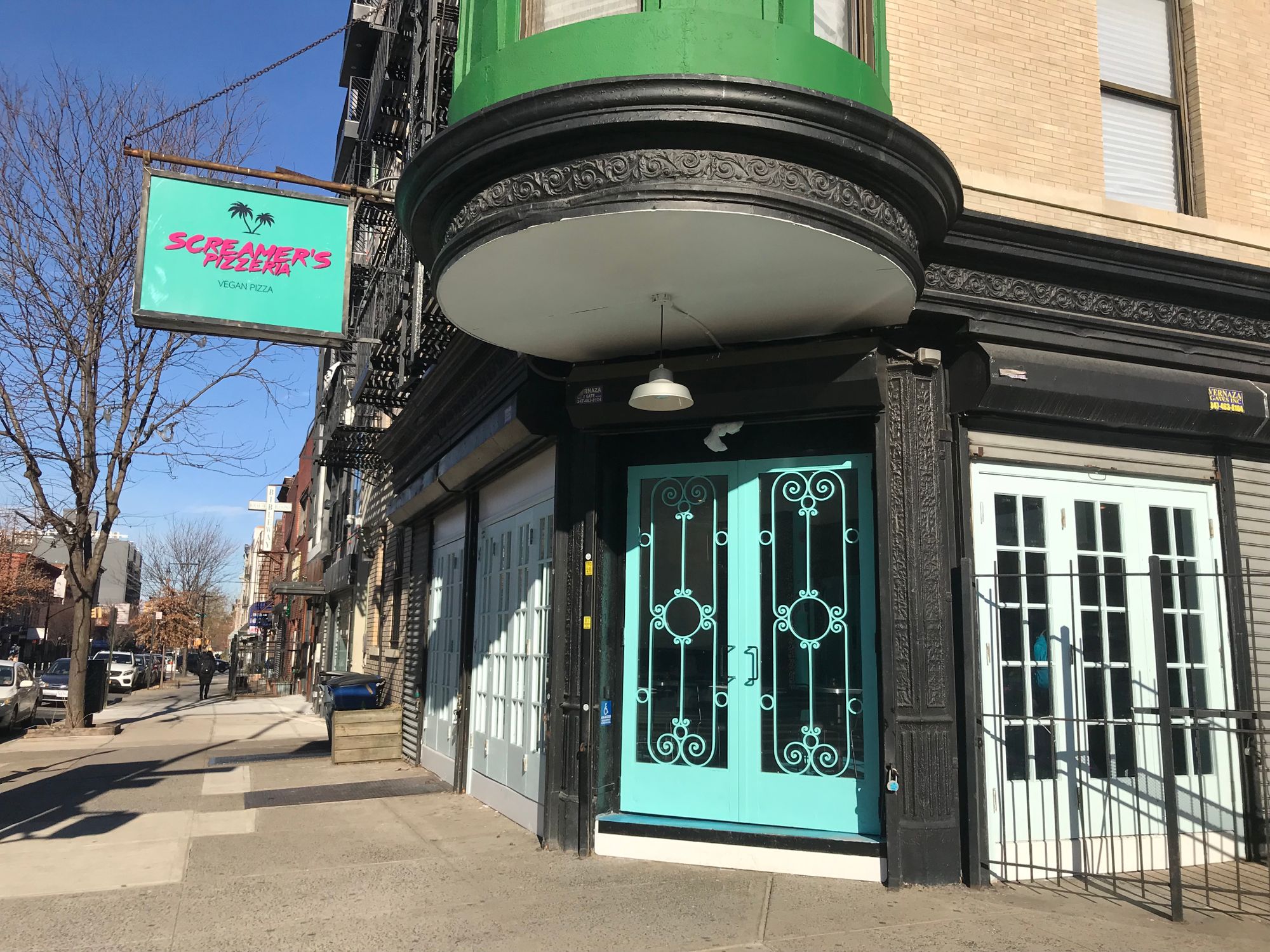 CROWN HEIGHTS — The second installment of Screamer's Pizzeria opened in Crown Heights last month, fueling what they call a 1,500 slice-a-day craving for their plant-based pizza.
The pizzeria at 685 Franklin Avenue at the corner of Prospect Place replaces Rosco's Pizza which closed March 31, 2017, after a six-year run. Owners High Five Food and Drink manage other plant-based eateries in Brooklyn, including Champ's Diner and Heartbreakers.
"The 'screamer' (white cheese with mushrooms slice) is my favorite because I love mushrooms, but the buffalo cauliflower is definitely the most popular," said vegan Viola Agostini, an employee who was familiar with its Greenpoint location before coming to work in Crown Heights.
"When you cook oyster mushrooms they make a screaming sound," Agostini said to explain the name choice of the restaurant and one of its first pizza options.
The secret of their success? It's all in the cheese. The restaurant substitutes the milk-based co-star with tapioca, potato and coconut oil-based cheeses from Violife. They also source a lot of their coconut and soy-based mozzarella from Brooklyn cheese company, Numuvegan.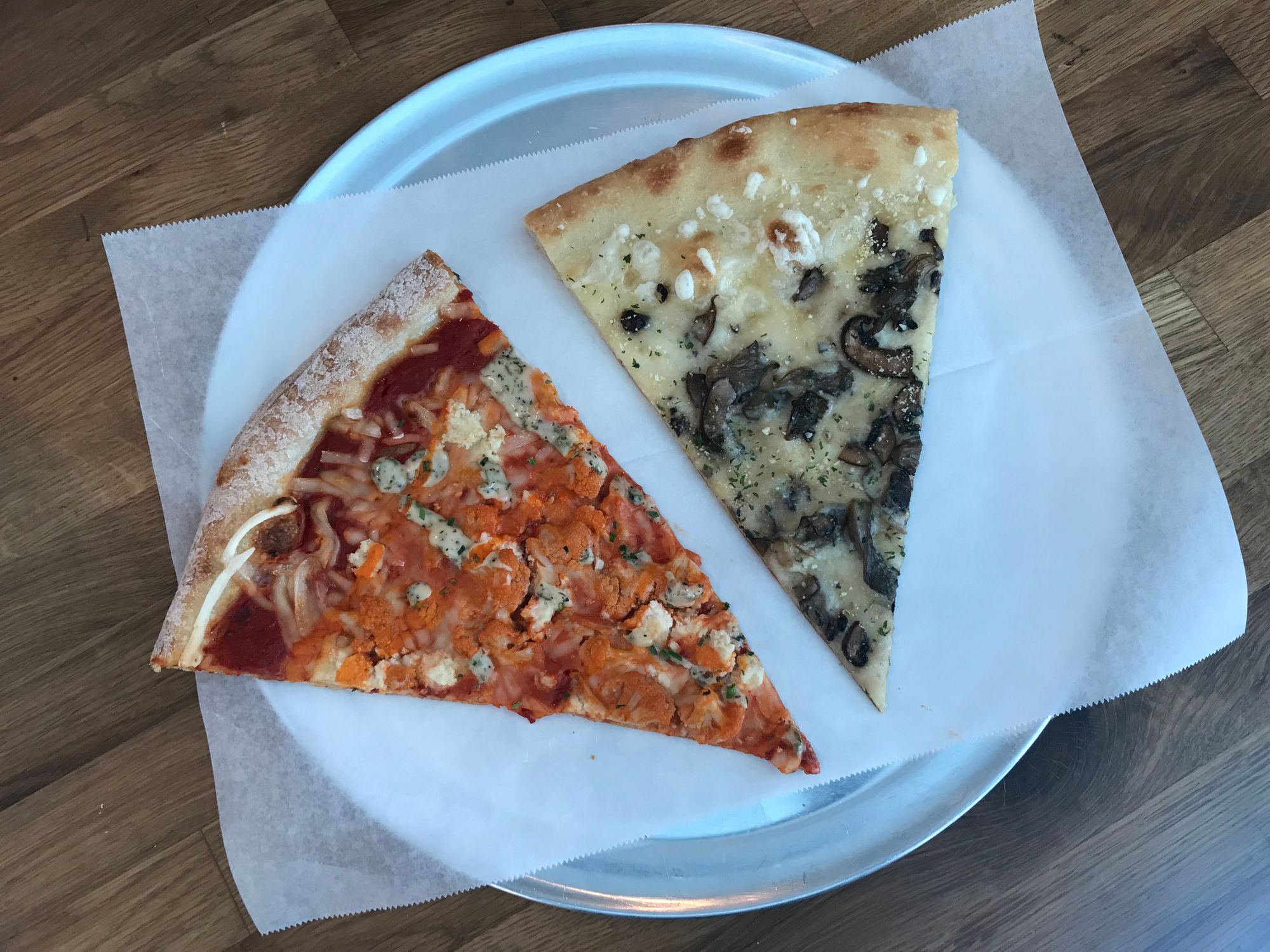 Screamer's first opened in Greenpoint in 2015 and became popular for its spicy buffalo cauliflower and "pepperoni slices". The latter is made of seitan – hydrated gluten used as a meat substitute.
You can choose from nearly two dozen pizza options. They also serve garlic knots, calzones and artisanal soft drinks.
The 1,200 square foot restaurant has 11 retro bistro tables and seats about 30. There's a 1960s-inspired black vinyl banquette at the rear of the dining area. More than two dozen people popped in during a Friday afternoon. Some stayed, some ordered to-go.
"I like how they don't skimp on the flavors and it makes you feel like you're enjoying the essence of real pizza," said Keilah Johnson, 29, a vegan who moved to the area five months ago from Atlanta GA.
Not everyone is a vegan that frequents the pizzeria, however. In fact, the main pizza chef hasn't quite crossed over fully – he's vegetarian.
Ashley Gillett, 35, turns vegan every January to detox. She's a pescatarian for the other 11 months of the year.
"I was so excited when I saw this because the other one [in Greepoint] is far," said Gillett who lives in East Flatbush but attends church in Crown Heights.
There are passersby that stop in thinking it's the same non-vegan pizza shop that used to occupy the space. Agostini said they're always shocked when they learn it's vegan pizza.
"I usually tell them after they pay," she said.