Schools Cut More Employees From Poor Neighborhoods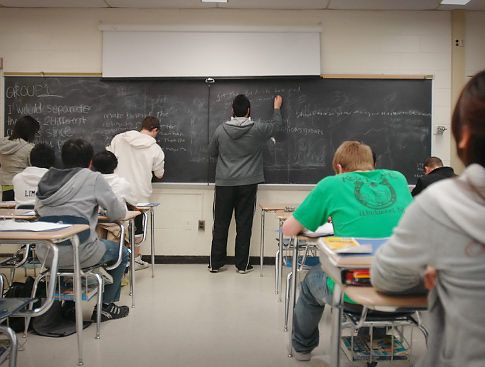 The Daily News says that the latest round of school budget cuts are hitting some areas worse than others, and that middle class neighborhoods like ours are being spared the deep cuts facing poorer school districts.
The News reported last Friday that close to 800 non-teaching public school employees, such as school aides, in the largest round of layoffs for any one agency since Bloomberg became mayor.
Under the plan, The upper Manhattan neighborhoods of Harlem and Washington Heights stand to lose close to 8% of school aides.
In Brooklyn, East New York, Brownsville and East Flatbush public schools would have their non-professional workers cut by 4.4%.
Meanwhile, Districts 20, 21 and 22 – covering the middle class areas of Bay Ridge, Dyker Heights, Borough Park, Midwood, Dyker Heights, Mill Basin, Sheepshead Bay and Marine Park – would only have to do without around 1% of aides.
From Daily News:
Those who could lose their jobs are some of the lowest-paid workers in the city and overwhelmingly black and Hispanic. School aides, the biggest group targeted, average about $11,000 a year for part-time work. Even with health insurance and pension costs factored in, the city pays about $27,000 annually for each of these workers.
"We've been trying for weeks to meet with Chancellor Dennis Walcott, and each time they canceled . . . at the last moment," said Santos Crespo, president of Local 372.
"On Monday, they just called us in and hit us with these cuts," Crespo said. "They didn't even want to discuss ways we could cooperate to reduce costs."
At a time when the school system is spending hundreds of millions of dollars for more outside contractors and consultants, it's crazy to cut the most vulnerable workers.
While a Board of Education spokesperson insists the final decision on who to let go were made by principals on a school-by-school basis, principals point back to BOE budget officials who they say encouraged cutting the number of school aides.
Juan Gonzales, the article's author observed that those districts which face the worst cuts are, in many cases, the same neighborhoods where city council members have been vocal critics of Mayor Bloomberg.