With Strike Over, School Buses Return On Wednesday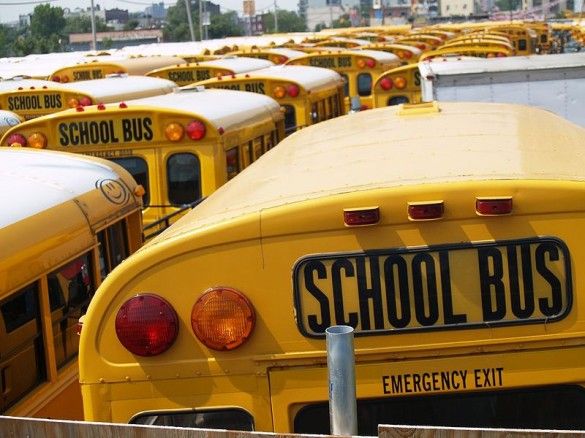 Schools Chancellor Dennis Walcott announced that the citywide school bus driver strike is set to end this week.
The strike lasted just over a month and will see the 8,000 drivers from the Amalgamated Transit Union Local 1181 return to work this Wednesday.
The strike's end will come as a relief to city parents who have had to find alternate means to get their kids to school. To help parents, the city issued $20 million worth of MetroCards and travel reimbursements to families, but, surprisingly, the city saved money in the past month, according to a report on the cost of the strike by the Wall Street Journal:
Mr. Walcott said he expected that number [$20 million] to rise as parents continue to seek repayment for cabs or car service, while city-purchased MetroCards will expire Wednesday, he said. Mr. Walcott said the city saved $80 million by not paying bus companies during the strike, which ends Tuesday when about 200 private schools resume classes.
Walcott urged parents to file reimbursements within the next 30 days for transportation costs they incurred in the past month, which include cab fares and gas mileage.
Bloomberg didn't give in to any of the union's demands for job security promises. However, the strike came to an end when the union received pledges from Democratic mayoral candidates, including Christine Quinn, promising greater cooperation with the union should the Democrats prevail in this year's election.
Walcott also notified parents that the return to a normal bus schedule will be bumpy come Wednesday due to the month-long disruption, and cautioned parents to have patience.