Best Places in South Slope to See the Statue of Liberty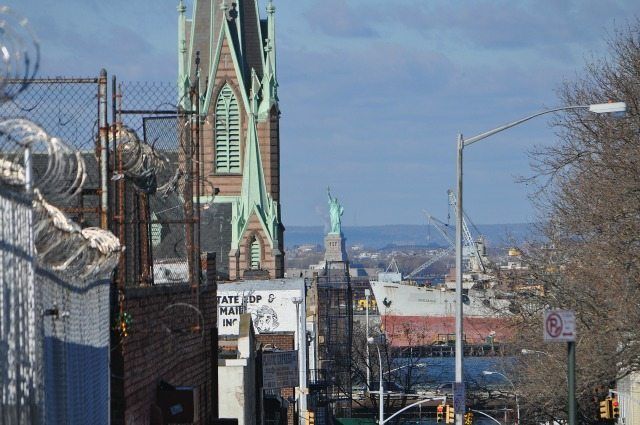 Many are familiar with Green-Wood's Minerva, and how she's offering up hearty wave to the Statue of Liberty. Did you know, though, that there are several other places around South Slope that offer great views of the Green Lady?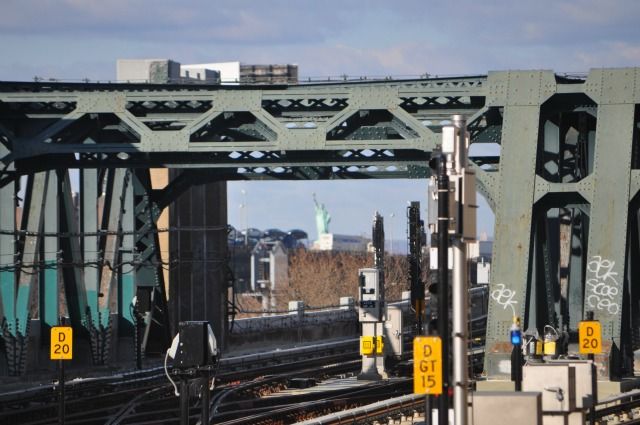 If you walk down to the very end of the Manhattan bound F platform at 4th Avenue/9th Street, you've got a great view of her between the train trestles.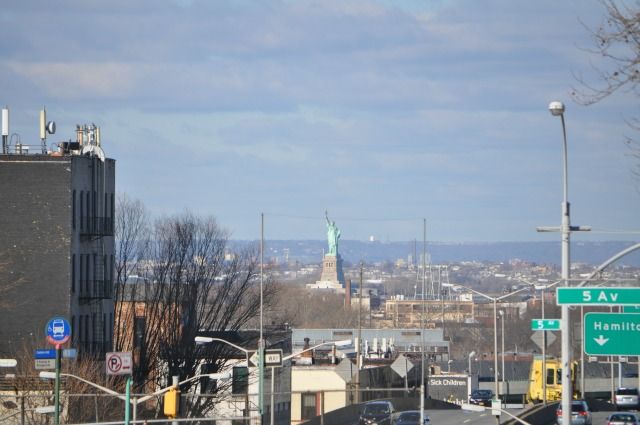 Stand in front of the Grand Prospect Hall's Oak Room, on Prospect Avenue, between 5th and 6th Avenues, and you'll see her waving over the Prospect Expressway.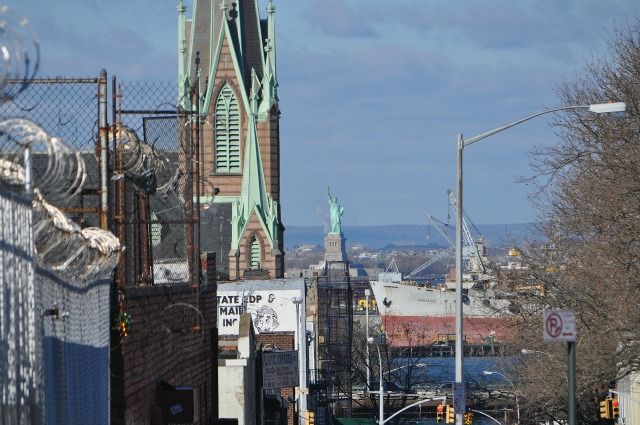 Don't have time to wander through the Green-Wood? Just glance up at the corner of 5th Avenue and 24th Street.
Know of any other neighborhood spots that offer a great view of Lady Lib? Let us know in the comments.