Savino Plans To Introduce Medical Marijuana Bill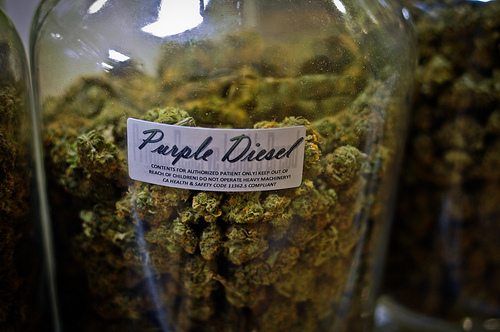 In the 1980s, New York was one of the first states in the nation to legalize medical marijuana, running the program for nearly a decade before it was shut down. State Senator Diane Savino, of Staten Island and Coney Island, plans to introduce a bill to make medical marijuana accessible again for glaucoma and cancer patients, according to a report by Medical Jane.
Sensing a shift in the national mood towards relaxing marijuana laws (its basically been decriminalized in Washington and Colorado) Savino hopes to introduce the bill next week. It's at least the third year in a row that she has proposed such legislation, as you can see here and here.
Its passage relies on the Governor Cuomo's willingness to buck traditional convention:
In order for this bill to get passed, it will take the convincing of New York Governor, Andrew Cuomo. The Governor has announced that while he does not favor the idea of a medical marijuana program, he is open to the idea of it. The legal director for the New York branch of NORML said that Cuomo's disinclination has nothing to do with the science behind medicinal marijuana. "This is purely political… Nobody wants to be the drug governor," he goes on to say.
We were wondering what our readers think about legalizing medical marijuana again in New York. Would it bother you if medical pot becomes available? Do you want New York to follow in the steps of Colorado and Washington and decriminalize it altogether? Share your thoughts.