Save The Date: First Annual Tastes Of Gowanus Food & Drink Crawl, April 13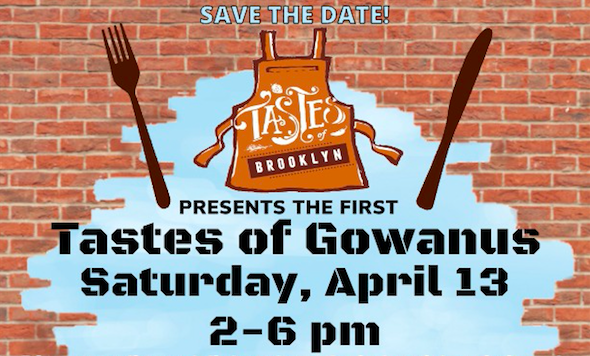 GOWANUS – The first Tastes of Gowanus Food & Drink Crawl will debut next month, inviting locals to sample the array of culinary options the "industrial, artistic and historic" neighborhood has to offer.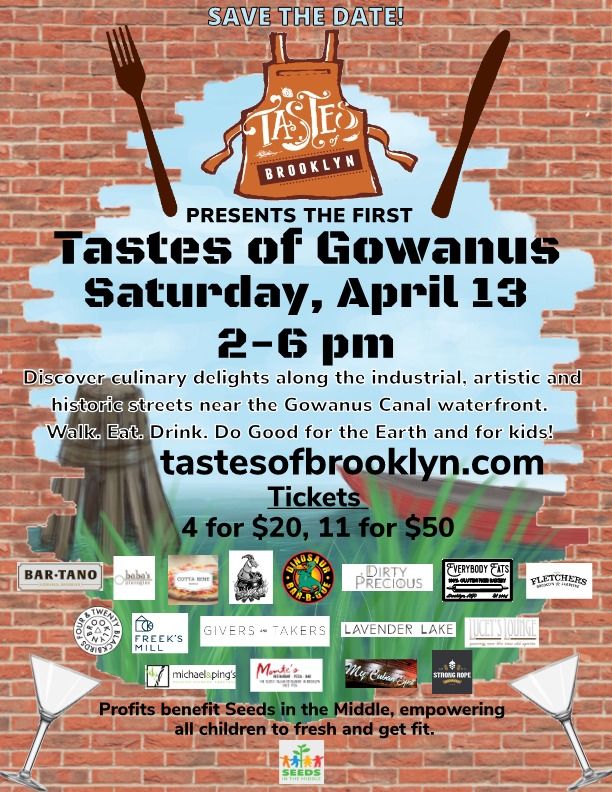 Presented by Tastes of Brooklyn, who host the annual Carroll Gardens-Cobble Hill Crawl, the Gowanus Crawl will also celebrate Earth Day (April 22) with special green activities.
Ticket-holders will be invited to stop by all the participating businesses to sample their fare. The diverse dining offerings in Gowanus include Mexican, Italian, Cuban, and Chinese as well as barbecue, bakeries, breweries, and more. Ticket prices are $20 for four tastes and $50 for 11 tastes.
The list of participating Gowanus businesses includes:
Baba's Pierogies, 295 3rd Avenue
Bar Tano, 457 3rd Avenue
Claro Restaurant, 283 3rd Avenue
Cotta Bene Pizzeria Restaurant, 291 3rd Avenue
Dirty Precious, 317 3rd Avenue
Dinosaur BBQ, 604 Union Street
Everybody Eats, 294 3rd Avenue
Fletcher's Brooklyn Barbecue, 433 3rd Avenue
Four & Twenty Blackbirds, 439 3rd Avenue
Freek's Mill, 285 Nevins Street
Givers and Takers, 286 3rd Avenue
Lavender Lake, 383 Carroll Street
Lucey's Lounge, 475 3rd Avenue
Michael & Ping's, 437 3rd Avenue
Monte's, 451 Carroll Street
My Cuban Spot, 488 Carroll Street
Strong Rope Brewery, 574 President Street
Proceeds from the Gowanus Food & Drink Crawl will support Seeds in the Middle, a non-profit organization working to empower youth in central Brooklyn with the Hip2B Healthy program. A youth-run Hip2B Healthy Market will offer juices, smoothies, and Earth Day activities for kids during the Gowanus event.
The first annual Gowanus Food & Drink Crawl is happening Saturday, April 13 from 2pm to 6pm. Get tickets here. The 6th annual Carroll Gardens-Cobble Hill Crawl is scheduled for Saturday, May 4.