Save Money! Têtê-à-Têtê Café On Groupon Today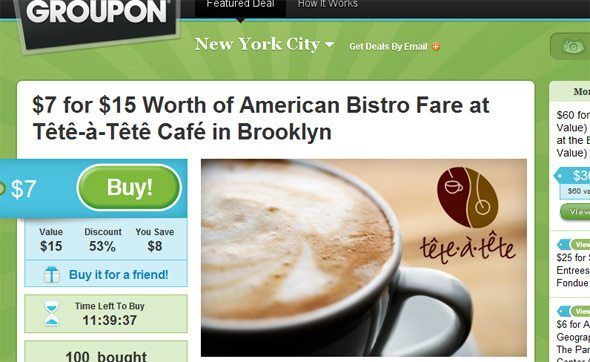 In what may very well be the first business from our area to make an offer on Groupon, Têtê-à-Têtê Café (2601 East 14th Street) is selling $15 gift cards for $7 for today only.
For those who don't know what Groupon is, the service e-mails daily deals to restaurants, cafes, retail shops and services in the New York City area. You pay a discounted price – usually about half – for a gift certificate to the establishment.
But this isn't an ad for Groupon. Or Têtê-à-Têtê Café. I'm just letting you know about a good deal to save some money and support a local business. Check it out!