Santa Will Be On 5th Avenue This Weekend And Next!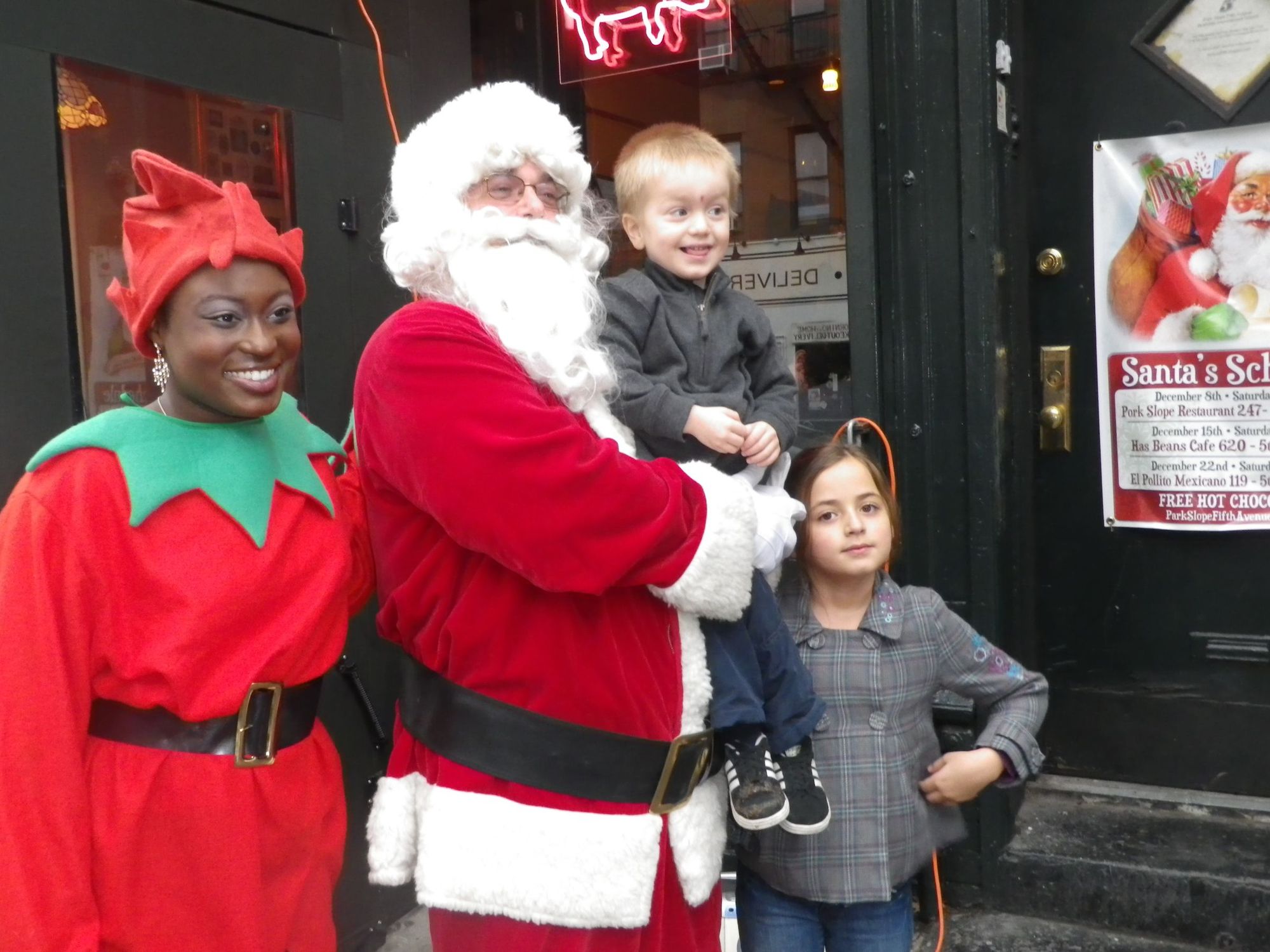 Even though this is the busiest time of the year for Santa Claus, he's graciously made some time to visit with kids in our neighborhood over the next two Saturdays.
On December 13 and 20, Santa will join roaming bands of carolers from Opera On Tap to stroll along 5th Avenue, and he'll stop to take photos with kids along the way. Santa won't just be spreading joy, though — he'll also have candy canes!
Plus, you'll be able to find the big guy at two local shops from 3:30-5pm:
Thanks to the Park Slope 5th Avenue BID for helping to get Santa to come to town!