Santa Tracker 2015: 8 Places To Meet The Big Guy In Brooklyn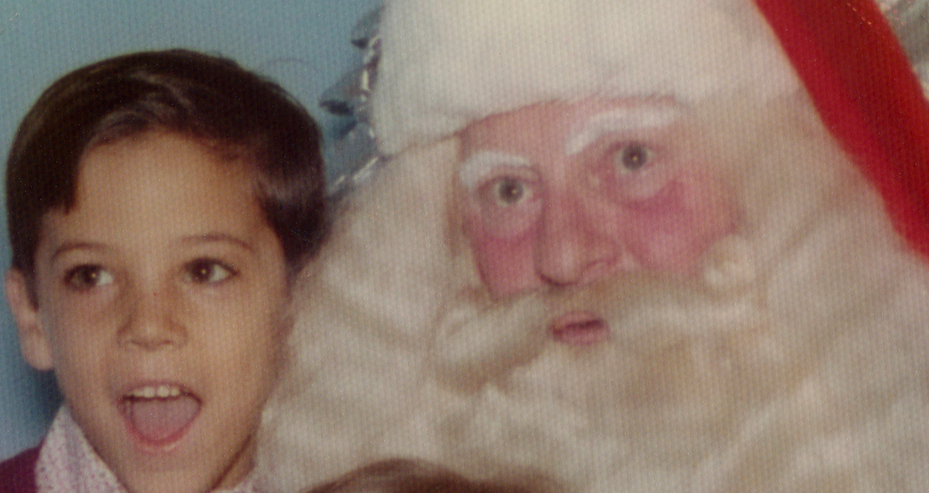 If you're looking to meet Santa Claus this December, forget the stress of Macy's — Brooklyn has got you covered. The big guy will be making a bunch of stops around our borough this month, so you've got plenty of opportunities to bring the kids to meet him.
Below are some places where you can find the man in the red suit. If you know of any others, let us know in the comments below, or feel free to add an event to our calendar.
Items of Interest In Park Slope
When: Daily through Wednesday, December 23 (except on 12/5, 12/6, and 12/9), multiple times available
Where: Items of Interest, 60 5th Avenue, Park Slope
What: If your phone snapshot isn't going to cut it for the Christmas card this year, consider this option, where your kids will get a 10-minute session with Santa and a photographer for $15 — and they'll email you the images, so you can get those cards in the mail right away.
Kings Plaza Mall
When: Daily through Thursday, December 24, various times
Where: Kings Plaza Shopping Center, 5100 Kings Plaza, Mill Basin
What: Here's another chance to get fancy shots on the lap of the big guy — though it is a bit pricier. You can reserve a time and pay in advance, and it'll run you between $35-$50.
Atlantic Avenue Tree Lighting
When: Friday, December 4, 5-8pm
Where: St. Cyril of Turov Belarusian Church, 401 Atlantic Avenue, Downtown Brooklyn
What: The annual tree lighting ceremony and party from the Atlantic Avenue Local Development Corporation will feature live music and dance performances, free sweet treats from local businesses, and, most importantly, Santa will be on hand.
Bark! The Herald Angels Sing
When: Saturday, December 5, 8-10am
Where: Prospect Park Long Meadow beside the Picnic House
What: Join FIDO in Prospect Park for the "biggest off leash holiday party in the world." Both kids and dogs can take their photo with Santa, and there will be coffee, mulled cider, hot chocolate, tea, bagels, and cake — plus treats and water for the pups.
LeFrak Ice Skating Rink In Prospect Park
When: Saturdays, December 5, 12 & 19, 12:30-12:45pm & 1-1:15pm
Where: LeFrak Center at Lakeside in Prospect Park
What: Kids can actually go ice skating with Santa! Plus, there are free 15-minute skating lessons. No registration necessary and there's no additional cost to skate with Santa, though you will have to pay regular admission to the rink, and fees if you need to rent skates.
5th Avenue In Park Slope
When: Saturdays, December 5, 12 & 19, 3pm
Where: Various locations on 5th Avenue in Park Slope
What: The Park Slope 5th Avenue BID managed to convince Santa to hang out in the neighborhood on three different days: 12/5 at Le Pain Quotidien, 239 5th; 12/12 at Sidecar, 560 5th; 12/19 at Lulu's for Baby, 44 5th.
Tree Lighting At Fort Greene Park
When: Sunday, December 6, 5pm
Where: Myrtle Avenue/Washington Park entrance of Fort Greene Park
What: Kids can take photos with Santa, listen to music from the Dr. Susan McKinney Secondary School of Arts Choir, and snack on free hot chocolate and treats from local businesses at this annual tree lighting event from the Myrtle Avenue Brooklyn Partnership and Fort Greene Park Conservancy.
Holiday Celebration At Newkirk Plaza
When: Thursday, December 17, 6:30pm
Where: Newkirk Plaza, between Newkirk & Foster and Marlborough & E 16th, Ditmas Park
What: The Flatbush Development Corporation and the Newkirk Plaza Merchants Association is celebrating the season with a tree lighting ceremony, hot cider and cocoa, live music and caroling, a canned food drive, and yep, photo ops with Santa.