Sanitation: We'll Clear Side Streets By Midnight Tonight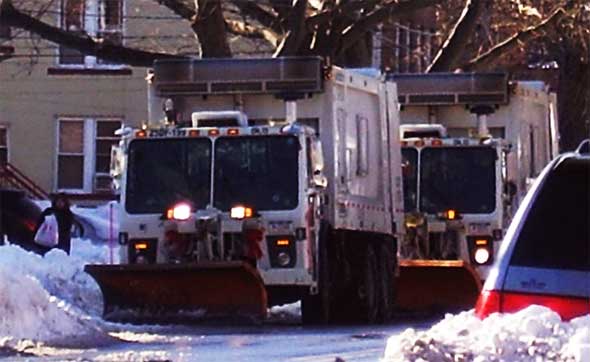 The Sanitation Department is aiming to clear most or all of the side streets in Community Board 15 by midnight tonight, according to the board's chairperson Theresa Scavo.
Scores of streets in the area remain unplowed as of noon today, with some larger roadways including Gravesend Neck Road and Avenue W choked by the aftermath of the weekend's blizzard. Scavo said Sanitation was working to clear those roads and many of the numbered "East" streets during the day, and hope to have them and the "West" streets ready for tomorrow morning's commute.
Despite the agency's promise, Scavo shared harsh words for the city's sluggish reaction to clearing Southern Brooklyn, calling the situation "ludicrous."
"The snow stopped Monday morning and this is Wednesday. I don't ever remember a side street being blocked two days after a snow storm," she said. "There is a law on the books that four hours after the snow stops falling you have to clean in front of your home. What about the city?"
In addition to the side streets, Scavo pointed out that Kings Highway still has unplowed sections, and just about all of the area's municipal parking lots have yet to be cleared for commuters and shoppers.