San Blas Brings New Latin Cuisine to Brooklyn Heights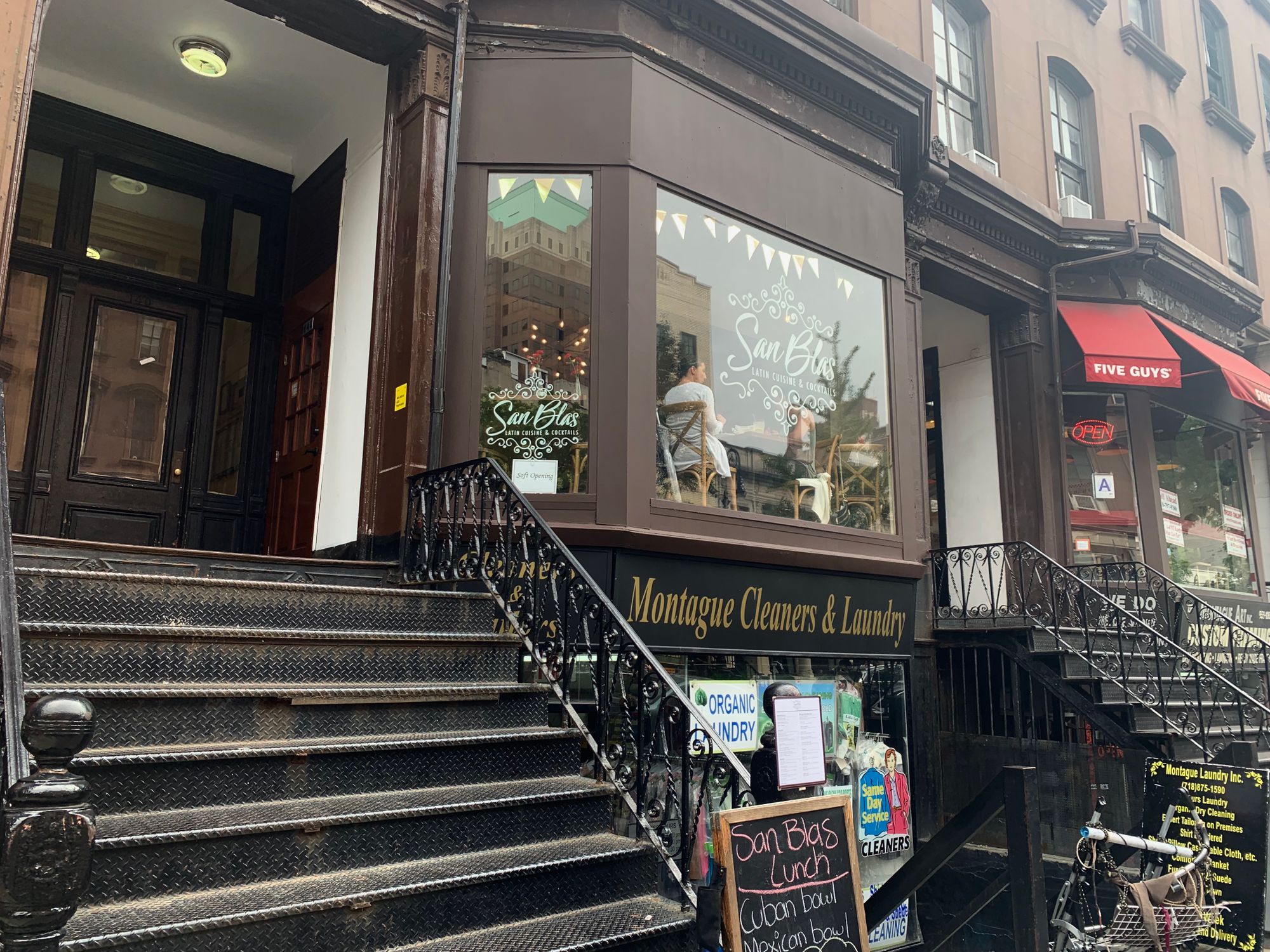 BROOKLYN HEIGHTS – San Blas Latin Cuisine and Cocktails is named for a sad song about a sad story. Panama's San Blas Islands are involved, as well as tragic love lost and shipwrecked sailors. However, it is in no way a sad place.
It takes up the second floor of 140 Montague Street, with a big window overlooking the street filling the restaurant with light. There are empty spaces on the walls that feel anticipatory – they won't be empty for long, as management hopes to make the space a hub for art of all kinds, culinary and otherwise.
"We're going to bring some artists, to bring some paintings, we're going to have live music as well," Manager Ivan Romero said.
The menu is eclectic, taking from many different South American and Caribbean cuisines, including Colombian, Mexican, Dominican, Argentinian, and Peruvian. The Executive Chef, Juan Peguero, comes from a diverse restaurant and catering background and was born in the Dominican Republic.
Within all of these cuisines, they don't necessarily consider themselves a purely traditional restaurant.
"It's a traditional way of cooking, with a fine dining execution. When I mention tradition, it's a lot of backgrounds from the Carribbean, South America. What differentiates me from others is that I'm not afraid to stick to the roots and still make it look like it's something that you'll find at a five-star restaurant," Peguero said.
The menu, all created by Peguero, will be changing every four months with the seasons. They will soon add brunch on weekends, and a full liquor license has been approved and should arrive soon.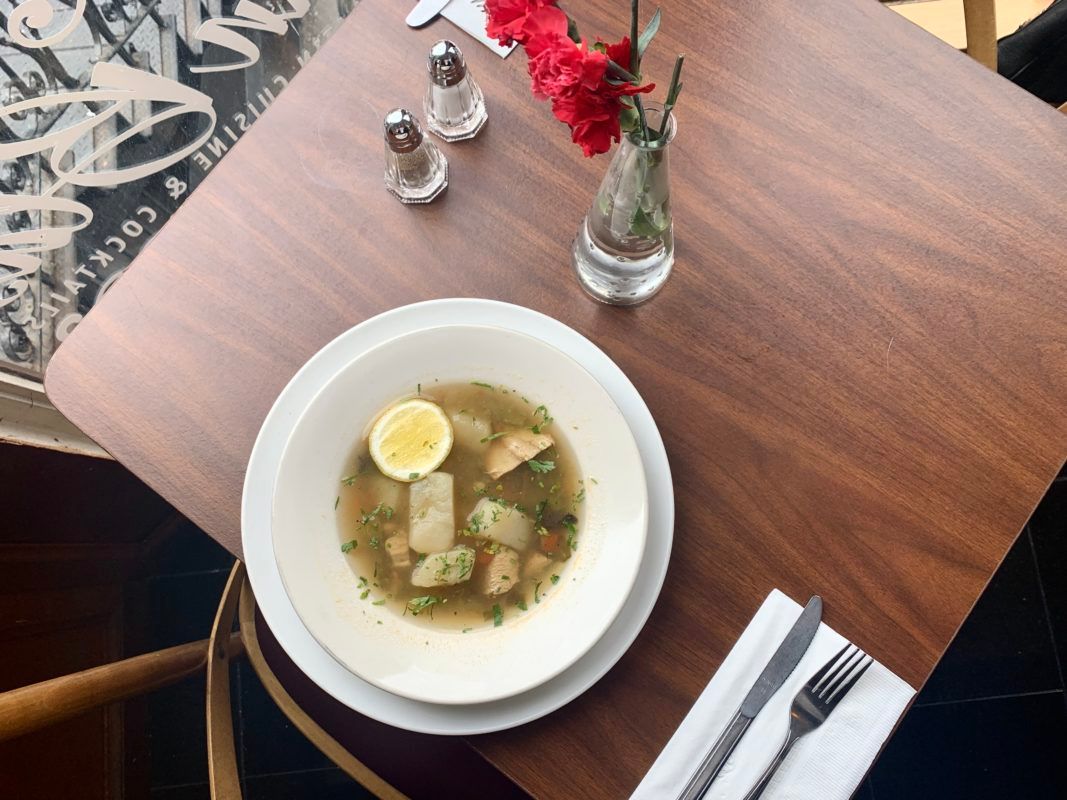 San Blas opened just two weeks ago and has so far gotten a positive response from the community. They serve a large lunch menu, with many specials, catering to the needs of the large community of office workers in Brooklyn Heights.
"We found [that] the Latin cuisine is so huge, we can explore. Mexico has a different variety of cuisines or Caribbean, right now we can work a lot with Caribbean food, Peruvian is getting so trendy, with ceviche and everything, so that's going to help us a lot," Romero said.
Among these popular dishes are mofoguitos, arrepitas, and mofongo de camarones. All of the desserts, aiolis, dressings, tortillas, and chips are made fresh in-house. The spot also takes care to appeal to those with dietary restrictions.
"There's a fair amount of selections that are vegan, vegetarian, gluten-free, along those lines," Marketing Director Brian Gonzalez said.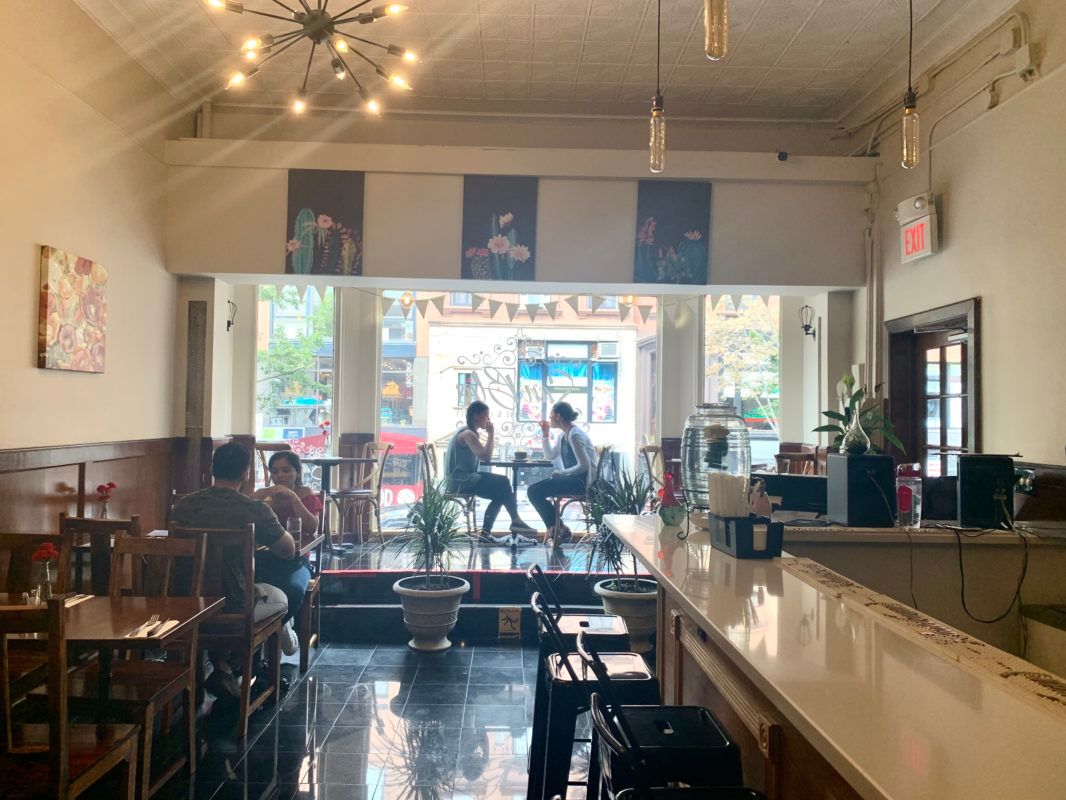 "I think we're trying to find our own way. We're not following the steps from anyone else, we're trying to make a different business and different cuisine for our restaurant," Romero said.
"Maybe it started off traditionally, and we put our own touch," Gonzalez added.
San Blas Latin Cuisine and Cocktails is located at 140 Montague Street, between Henry and Clinton Streets. They are open from 12:00pm-10:00pm, every day of the week. You can find them on Instagram, @sanblascuisine.
Correction 8.14.19- A previous version of this story misspelled Mr. Gonzalez's name on one occasion.