Sale at Life Boutique Thrift Today and Sunday
Life Boutique Thrift, the thrift shop located on the corner of 5th Avenue and 13th Street that supports children with cancer, is having a Columbus Day sale today and Sunday where everything in the store is 25% off. Haven't been by lately? Here are some things you might score.
Upstairs, some of the fancier clothes and housewares that stand out are a fur-trimmed coat, just in time for the cold weather we're expecting next week, and a vintage Radio Flyer scoot-about.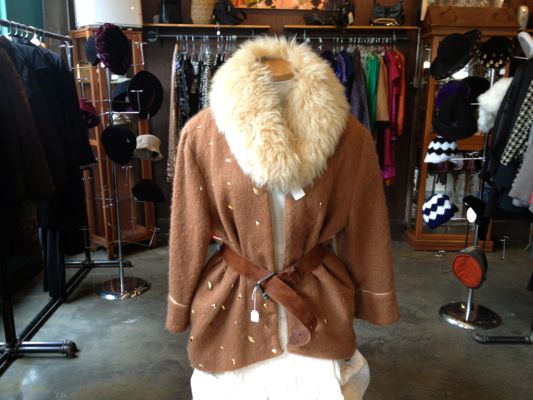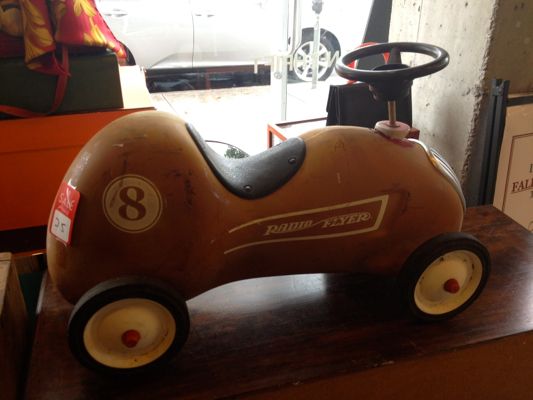 As for the basement, where some lower-priced items are found, there is definitely something for everyone.
Need a dress – or, thinking ahead, a Halloween costume? There's a rainbow of possibilities, and all the women's clothing downstairs is $5 a piece – so with the sale, that's just $3.75.
Or something for the kids? They've got that too. Slightly creepy mannequin not for sale.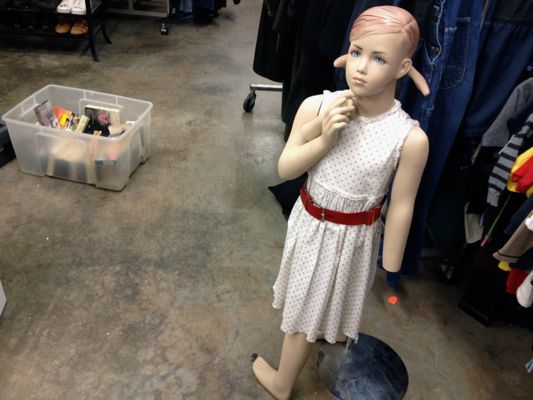 If you'll be out on Sunday looking at open houses, perhaps you're in the market for some art for your future new walls. They've got pieces in all kinds of styles and sizes, from paintings and prints to some crafty needlepoints.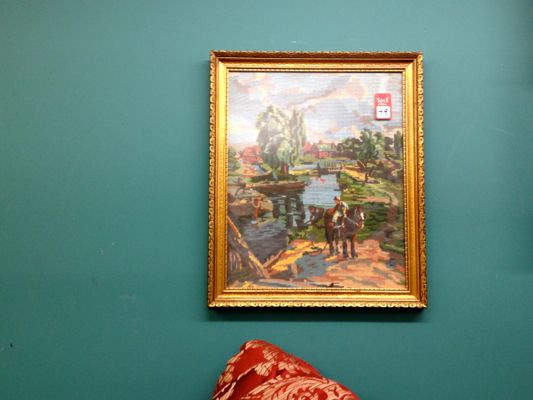 And then there are the fascinating things you'd love to buy, even though you'd most likely never use them. Eight-track cartridges and a Paymaster, anyone?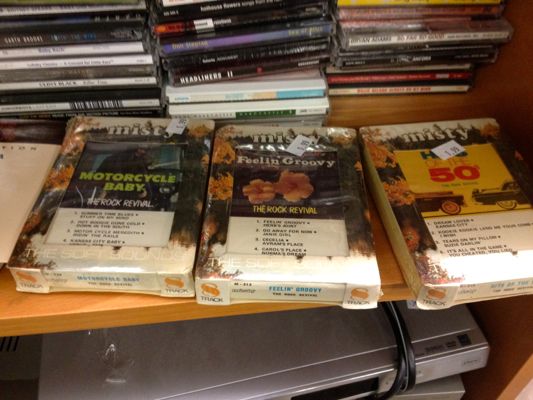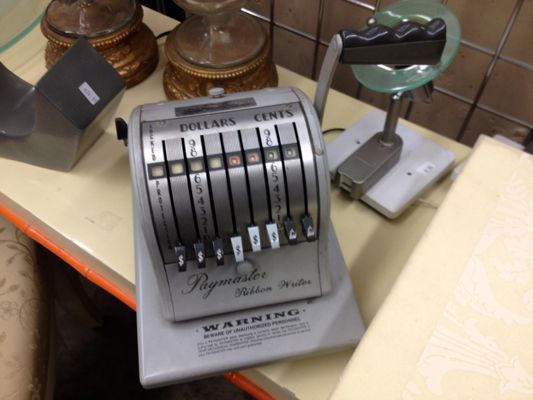 Life Boutique Thrift is at 515 5th Avenue, and is open for the sale today until 7pm and on Sunday from 11am to 7pm.