Safety Violations Halt Construction At Sheepshead's AvalonBay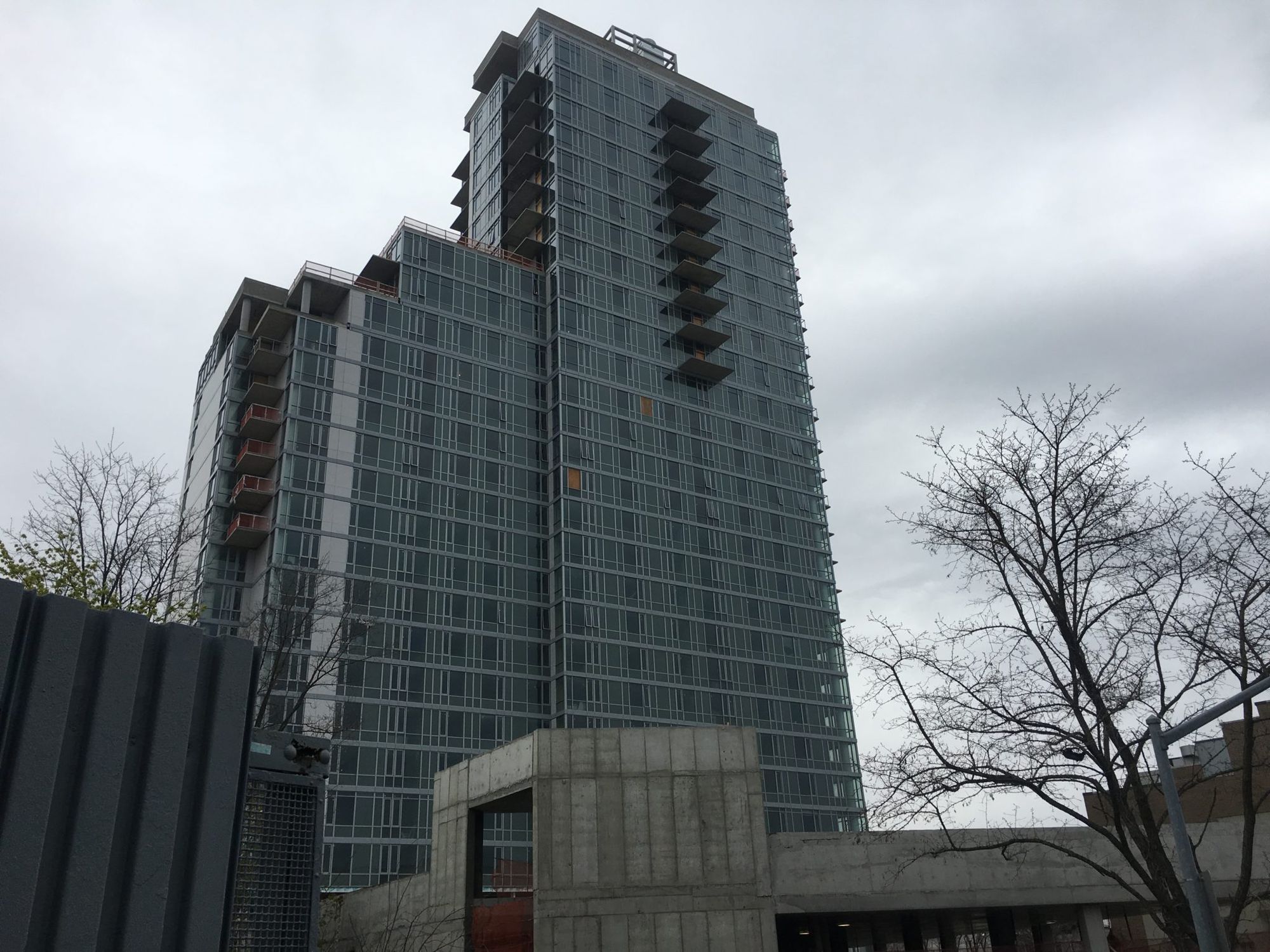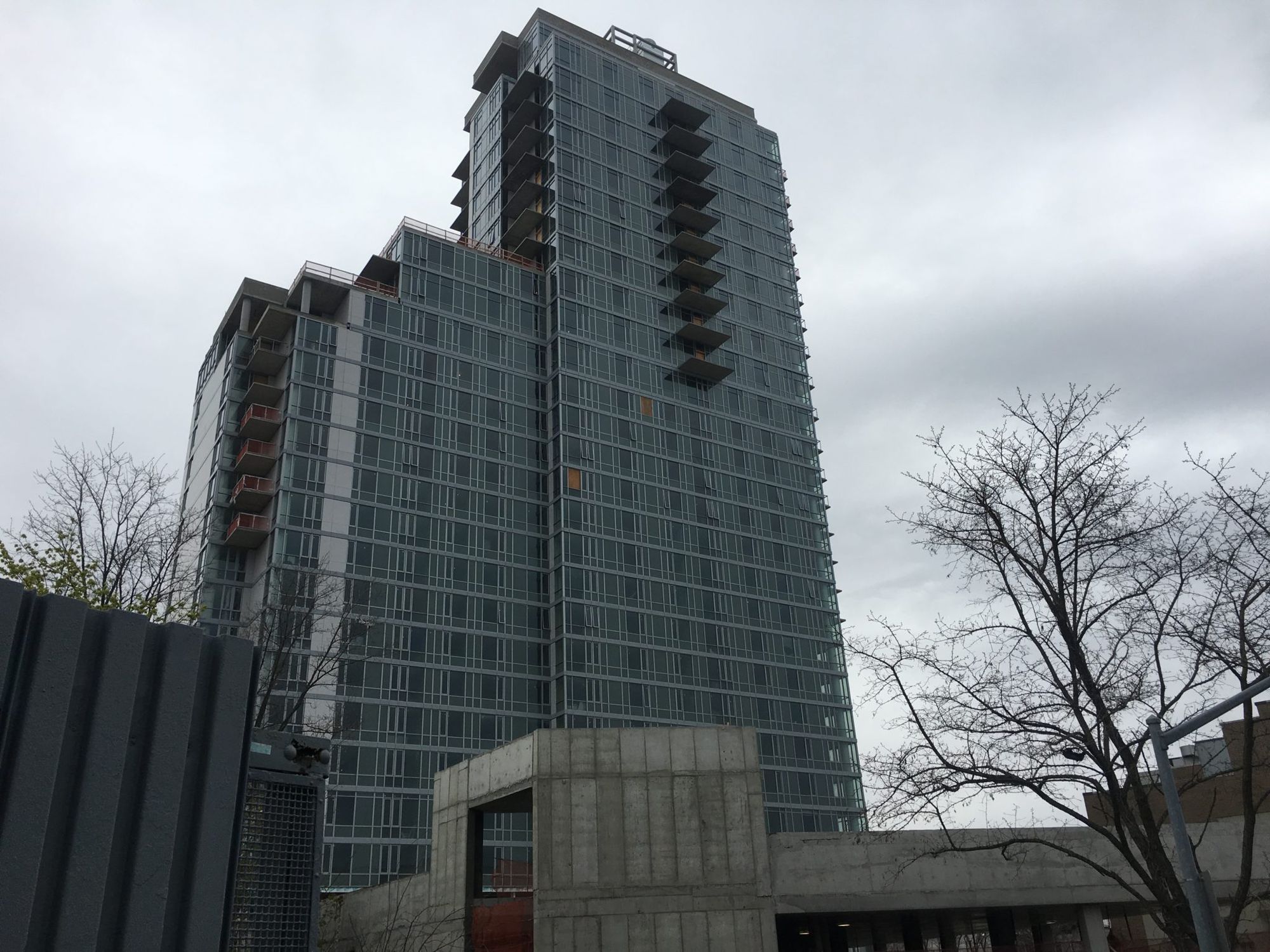 A stop-work order has been slapped on the looming — and controversial — 28-story luxury condo tower slated for Sheepshead Bay, after officials found safety violations at the site.
Construction for the AvalonBay at 1501 Voorhies Avenue has been halted after inspectors found that there weren't enough supports protecting the excavation hole from collapsing on workers. They also found missing pieces of the construction fence surrounding the site — two safety hazards.
Contractors digging a large hole for excavation are required to brace the sides with a temporary support structure called shoring, to prevent the walls from caving in on workers. And lack of proper shoring can make an excavation site especially dangerous, said officials.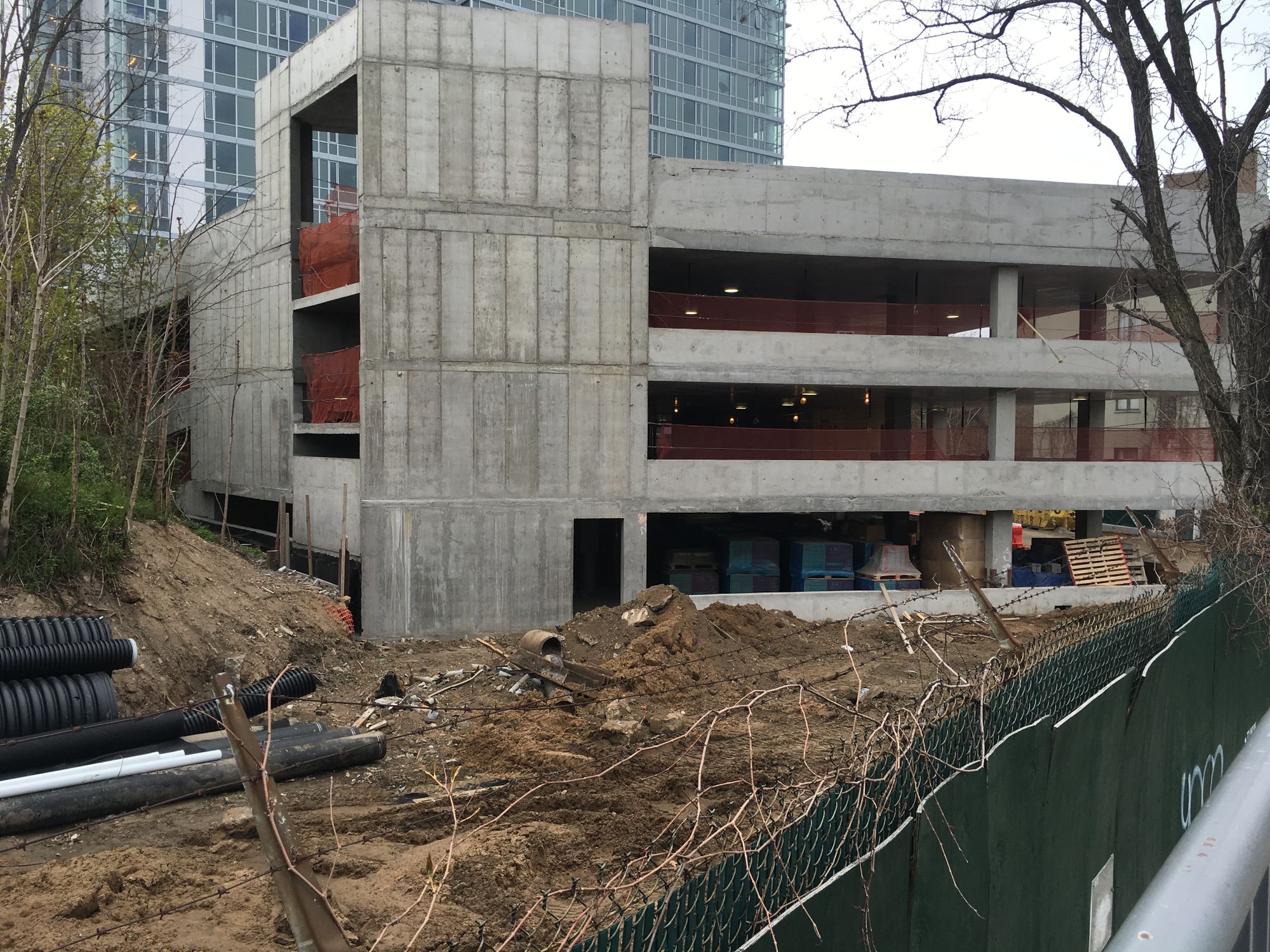 But this isn't the first construction snag at the soon-to-be tower, as emergency responders were called to the site after a pile driver tipped over in 2015.
The 28-story luxury tower, purchased by AvalonBay and Muss Development, is under construction beside the Sheepshead Bay subway station. When finished, it will hold 238 residential units and additional offices on the lower floors.
The opening is slated for 2018, with rentals ranging between $1,935 to $5,070, according to the latest listing.
The tower's foundation has been mired in controversy even before the first shovel hit the dirt. Since the proposal was first made public by this site, residents and community leaders have expressed concern the tower could disrupt the neighborhood's parking, traffic and sewer infrastructure.
For years, we have been reporting on new renderings, Department of Buildings filings, community meetings, and further updates about the colossal tower that now soars above the Sheepshead Bay skyline.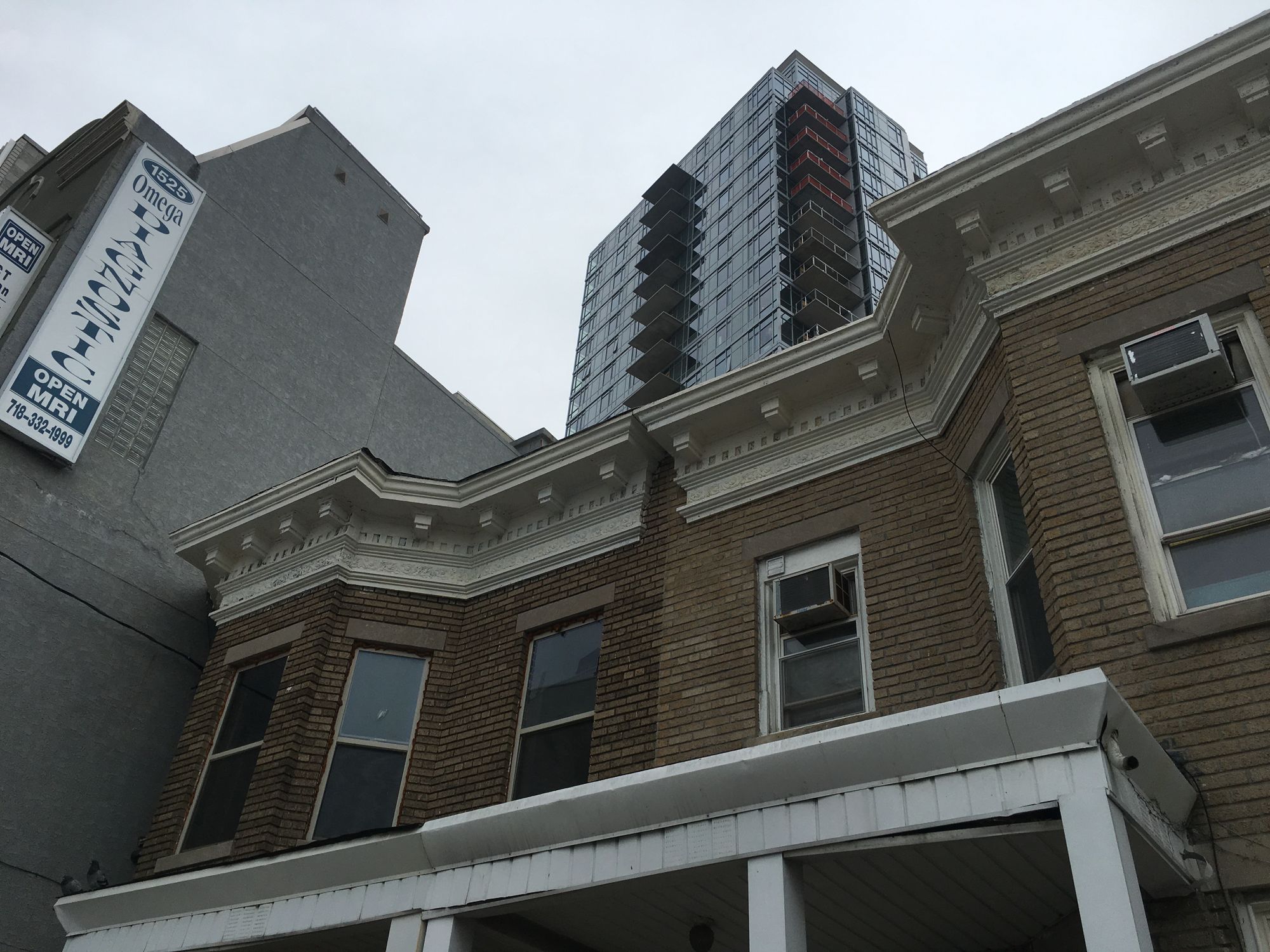 And neighbors have been keeping a close watch over construction. There have been several complaints listed for potentially unsafe working conditions and damage to adjacent properties surrounding the construction site. Many neighbors listed persistent vibrations in their buildings, including a medical office where they claimed that their office was shaking so violently one patient threw up.
The Department of Buildings followed up on those complaints reported by neighbors, but found no violating conditions during the inspections, and issued no violations until now, said DOB officials.