Russian Leaders Slam "Brighton Beach" Reality Show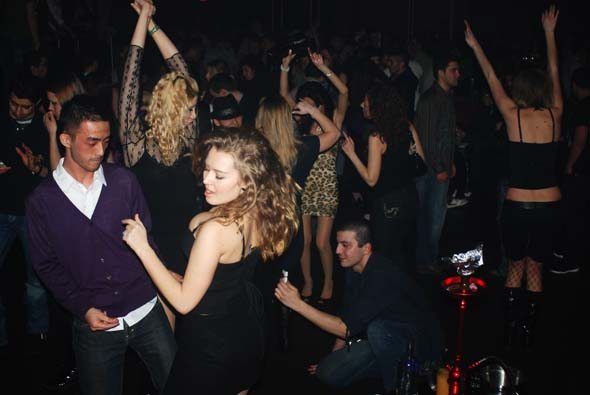 Just weeks into shooting for the Brighton Beach reality show, the Russian-American community is blasting entertainment media for cartoonish depictions of Russian-Americans, and warning producers of the new series to avoid callous stereotyping.
A group of 42 elected politicians and Russian-speaking activists sent a strongly-worded letter to Lifetime Networks executives, taking issue with the proposed show's model – the "highly contentious and ethnically derogatory Jersey Shore."
"It has come to our attention that the casting call for the show sought out 'the Russian Snooki and The Situation', reducing would-be contestants to vodka-drinking ethnic caricatures who 'love attention' and do little more than 'eat, drink and party'," wrote John Lisyanskiy, the founder of the Russian-Speaking American Leadership Caucus, and the main signee on the letter.
The Russian-Speaking American Leadership Caucus is a coalition of Russian-speaking professionals, academics, law enforcement officers and media personalities. They were joined in signing the letter by a slew of politicians and activists, including Public Advocate Bill de Blasio, Representative Michael McMahon, State Senator Carl Kruger, Assemblyman Alec Brook-Krasny, Councilman Domenic Recchia, and Pat Singer of the Brighton Neighborhood Association.
The letter also takes aim at the characterization of Russian-Americans in the broader entertainment media.
"The Brighton Beach region of Brooklyn, NY has often been used as a backdrop for films and television shows. Yet rarely have its Russian-speaking American residents been depicted as anything more than thugs, criminals and outcasts," the letter states, saying that the real values are better represented by Irving Berlin, Josef Brodsky and Sergey Brin – "not 'Snooki' and 'The Situation.'"
"It's time for 'reality' television to stop cashing in on stereotypes. Lifetime can do better than a damaging and inaccurate portrayal of New York City's Russian community," said New York City Public Advocate Bill de Blasio.
The group is calling on Lifetime Networks, which announced in October that they would produce 12 episodes of Brighton Beach, to meet with members of the Caucus and share ideas to elevate the material above ethnic bias.
According to locals in Sheepshead Bay and Brighton Beach, the show started shooting a few weeks ago, and cast members have been spotted in a handful of local eateries and nightclubs. Disclosure forms between the network and the establishments' owners prevent the owners from confirming or commenting on the reports.
Calls to Lifetime Networks have not yet been returned.
However, after the show was picked up last month, Lifetime released more information about their plans that suggested a more toned-down, feminized version than the hyper-ethnic, youth-driven party house the original creators were pitching.
"It's a multigenerational women's story about life in the community," Lifetime Spokesperson Michael Feeney told the New York Times. "It's about their dating life, their work life, their relationships together and their external relationships. It characterizes a community; it's not a bunch of people put in a house. It's done in the Lifetime voice, not in the MTV voice."