Ruptured Gas Main Fire Burns 3 Workers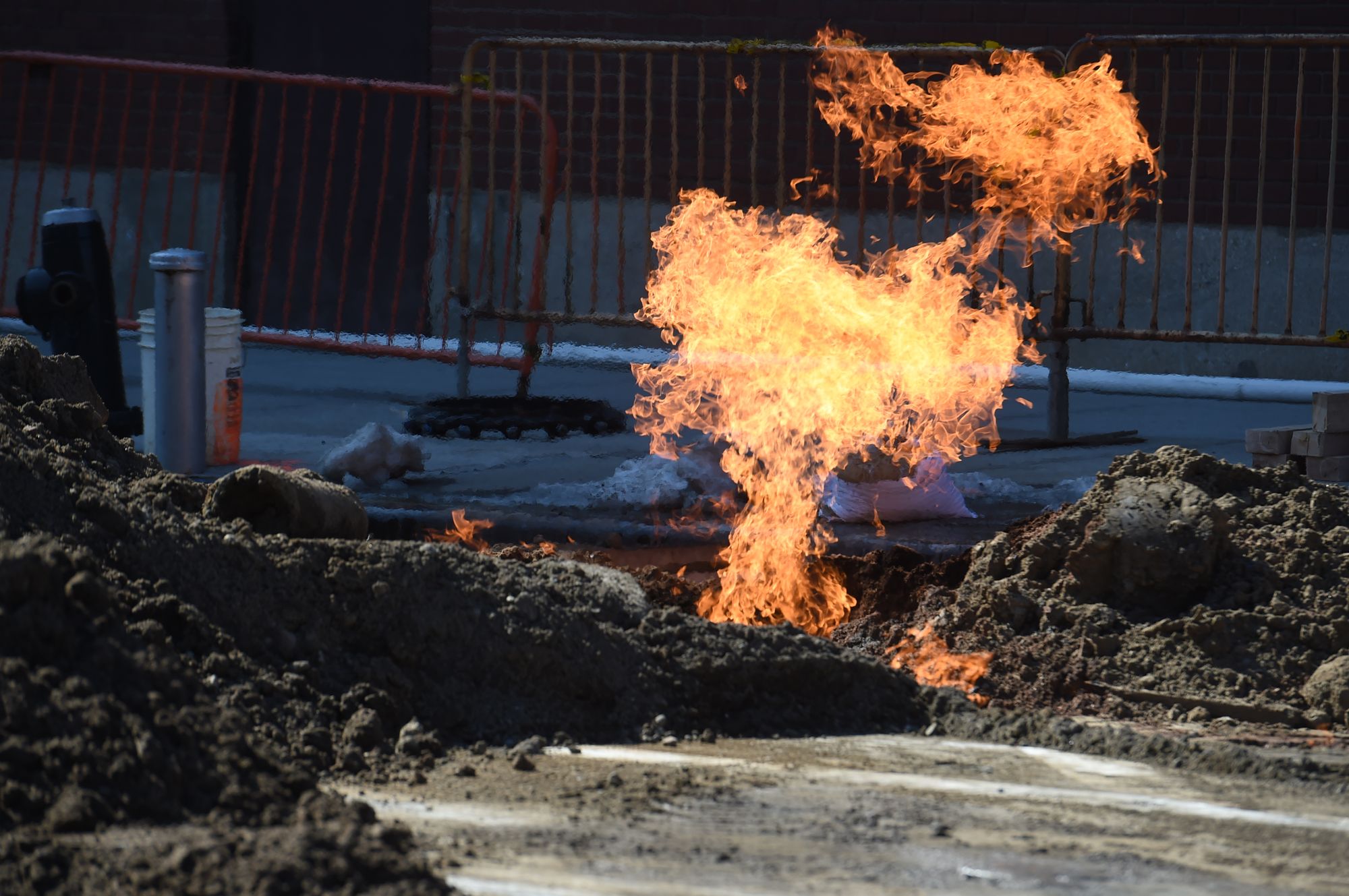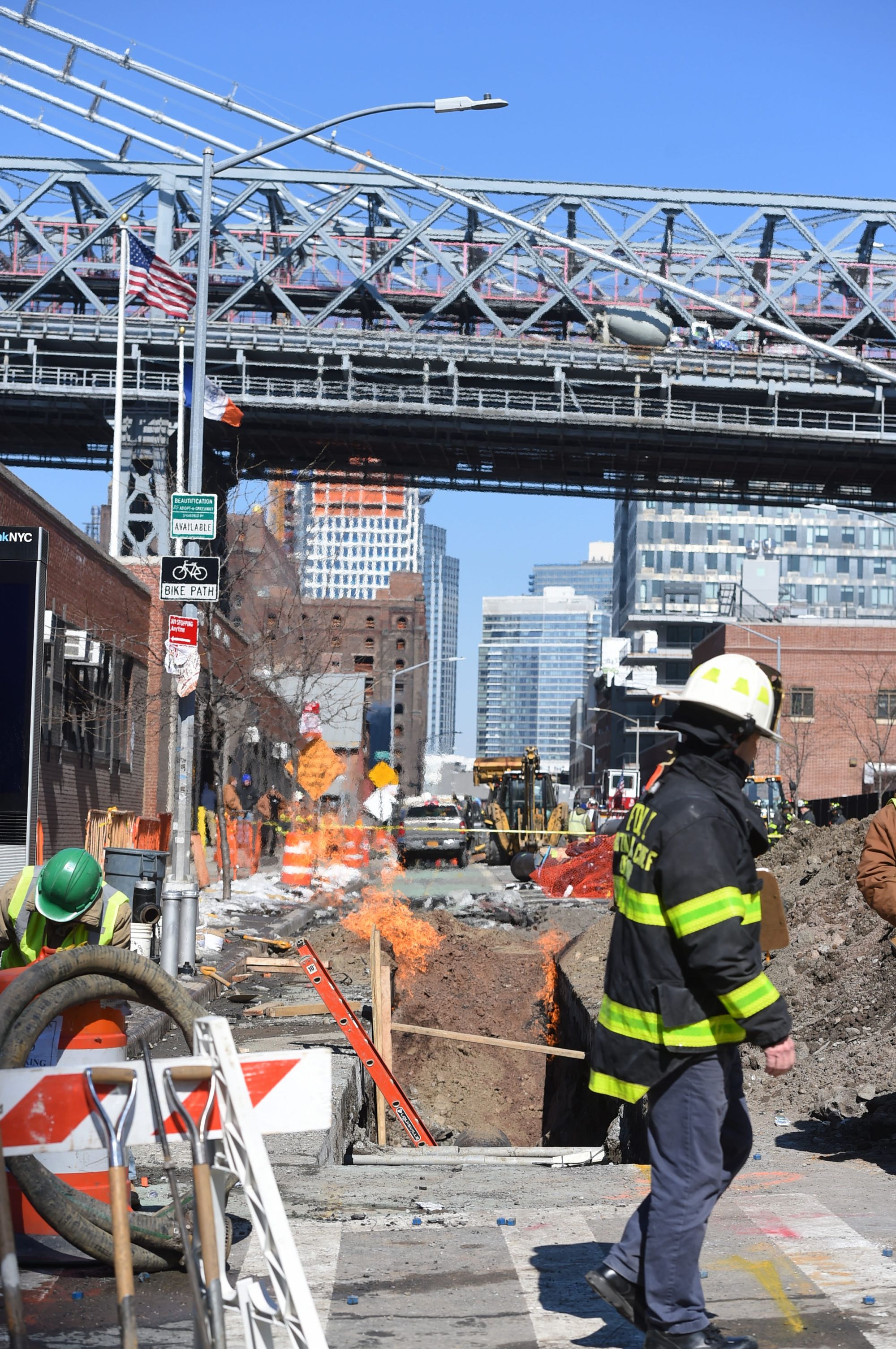 WILLIAMSBURG – A 12-inch gas main was apparently ruptured by workers replacing a water main on Kent Avenue at Broadway this morning, sending flames leaping into the air and injuring three workers in the trench, fire officials said.
Three workers were taken to Cornell Burn Unit in Manhattan with mostly facial burns. Fire officials said none of the injuries were life-threatening.
The gas main was ruptured at 11:18 a.m. when a contractor apparently struck the 12-inch main, causing a fire in the trench.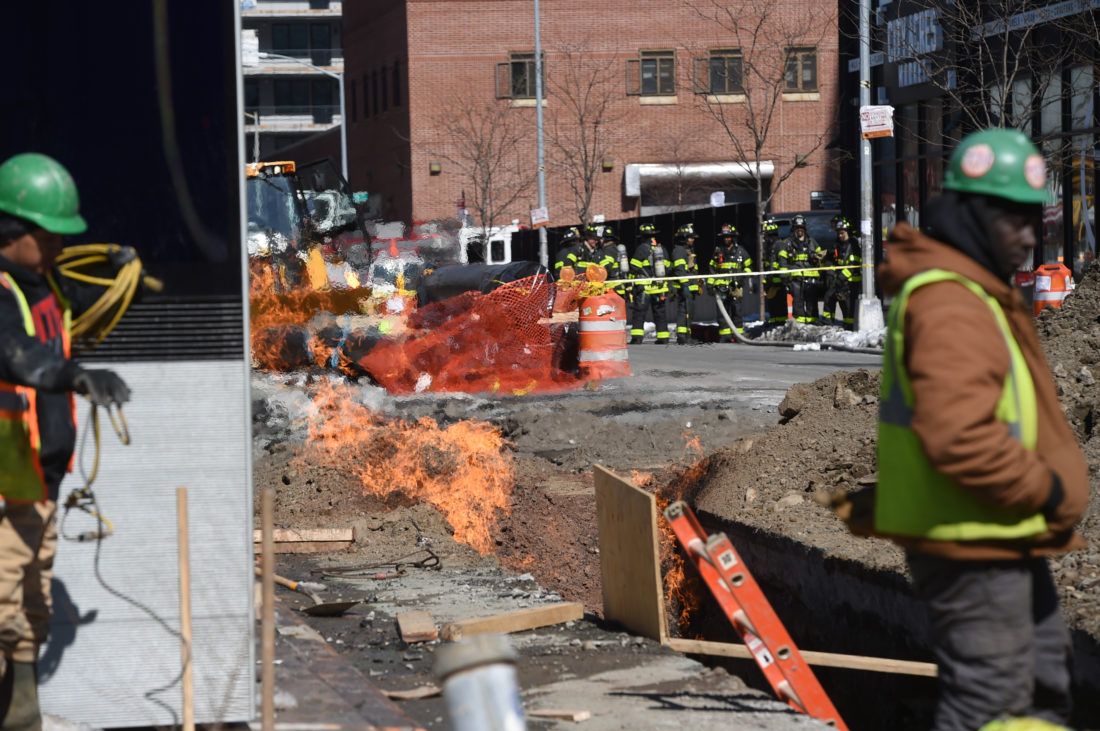 Workers rushed from the trench to escape the flames. More than 100 firefighters and EMS with 25 units responded, but could do nothing more than keep the fire from spreading to surrounding structures and treat the injured, officials said.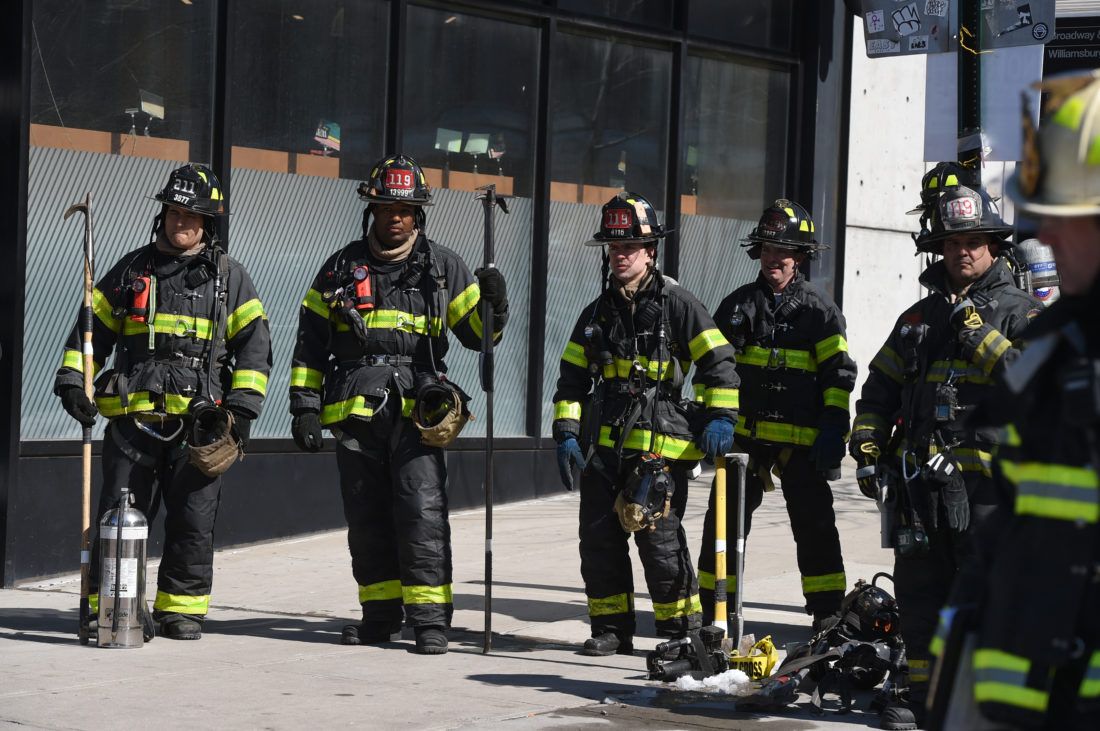 One fire chief on the scene said, "they were lucky it didn't explode –people have been killed in the past when this happens."
Workers from National Grid came in to dig their own holes to cut off the pipe at two ends to shut down the gas.
The gas continued to burn for three hours as workers built a berm of dirt around the trench before it could be contained. Kent Avenue was shut down for hours, forcing rerouting of traffic around the scene.
Updated on 3/6/19 to reflect that Judlau Contracting representative Neville Bugwadia says that Judlau is not the contractor on that project, or on that site, in Brooklyn.