Roy's Bicycle Shop Gets A Modern Makeover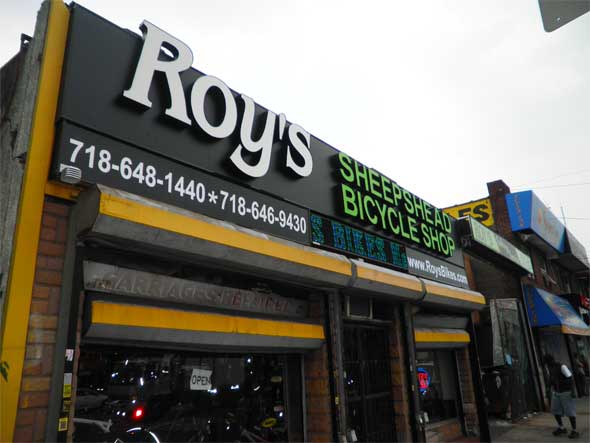 Roy's Sheepshead Bicycle Shop (2679 Coney Island Avenue) put up a new sign recently, giving a more modern look to the longtime storefront, which first opened in 1931.
News like this is always mixed in my book. On the one hand, investments like this mean the business owner is looking to stay around a while longer – and with a staple like Roy's, that's a great thing. On the other hand, Roy's old sign was an awesome relic of a bygone era, and had a lot of kitsch value.
Regardless, with bike lanes installed and public attitudes shifting, we stand at the dawn of a new bicycle era, and Roy's Sheepshead Bicycle Shop – one of the city's oldest and most respected cycling establishments – is retooling to fit the times. Good for them.
By the way, Robert Fernandez, who took the photo, pointed out that some of the trappings of the old school Roy's remains. And we hope they keep it that way.