Roots Poetry Series Brings A 'Magic Alchemy' To South Slope
"We're going to start with some fucked-up childhood poems and move on to some fucked-up later life poems," Melissa Ahart said at the most recent gathering of the Roots Poetry Series, which sounds like enough inspiration to head out to one of our favorite local cafes for an interesting night.
The monthly poetry reading launched this past fall at Roots Cafe (639A 5th Avenue, between 18th and 19th Streets), and is co-curated by Ahart and Allison Geller, who decided to start the program simply to get a bit more poetry into our local lives — which has already been inspirational to some neighbors!
Now a few months in, we asked Allison to tell us more about the series ahead of the March event, which is coming up next week.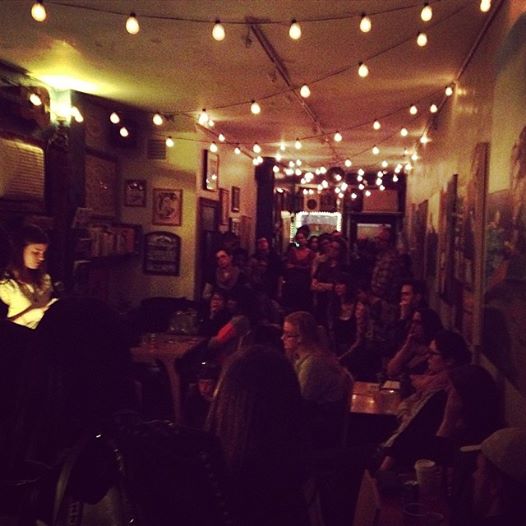 SSN: How did the Roots Poetry Series get started?
Allison Geller: My co-curator Melissa Ahart and I started Roots Poetry Series because we wanted to see more poetry in the neighborhood. In fact, we didn't know of any other poetry reading series in South Slope! We're both big fans of Roots Cafe — I live around the block and work there frequently, and Melissa's husband is a musician who plays shows there — and it just seemed like the perfect, hospitable community space. Amanda Neill, the owner of Roots, was really enthusiastic about it and got me in touch with Melissa. After one talk over diner sweet potato fries and grilled cheese, Melissa and I had our plan!
Our first reading was in November, and we've held them monthly since.
What can neighbors expect to find at these events?
We focus on pairing establishing and emerging poets, so neighbors can expect to hear from a wide range of poets of different ages, backgrounds, and styles. There's some magic alchemy that's created between the poets and the audience at Roots, which is an intimate space where you want to lean in and hang on to every word.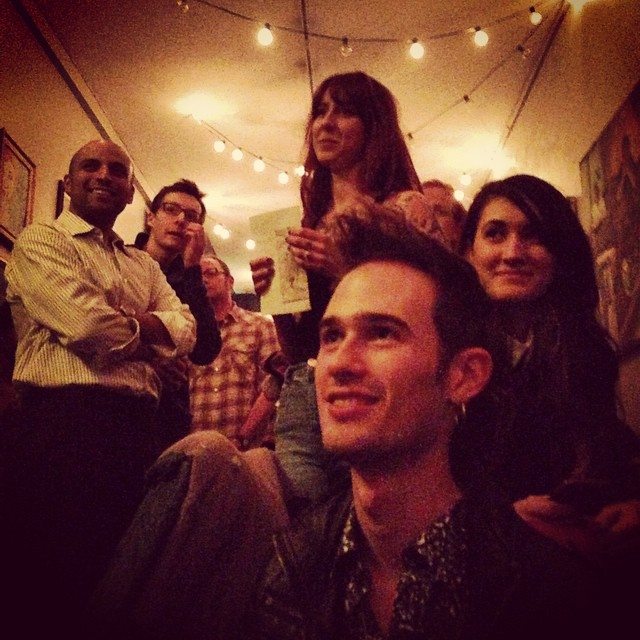 What's been one of the most interesting things to happen at one so far?
Multiple attendees have told me that Roots Poetry Series is "the best poetry reading" they've been to in New York. That's definitely flattering, since there are so many readings in the city! But we like to think we bring something special to the poetry scene, and definitely to our South Slope community.
One neighbor (who is not a writer) told me after one of our readings that he was inspired by one of the poets, who read work centered around childhood memories, to think and write about the street where he grew up.
What's your favorite thing about hosting these readings at Roots?
I love bringing together a community of poets and poetry lovers. We like to have each poet introduce the following poet, which fosters a sense of community and allows everyone to meet and get to know each other's work. I also love when people who are not "into poetry" come to one of our readings and are blown away by how great the artists are and by how inspired and moved they feel by the end.
Can local poets get involved?
Absolutely! We accept and encourage submissions. Local poets can email us a few samples of their work at rootspoetryseries@gmail.com.
Roots Poetry Series readings are always free, and neighbors are encouraged to bring cash for donation-based beer and wine, and to buy Roots Cafe treats, from coffee to burritos to grits and more. The next event is coming up on Friday, March 13 at 8pm, and will feature Danniel Schoonebeek, Paige Taggart, and Jen DeGregorio, plus Allison Geller will be reading from her new chapbook, Write Home — see the details here.