Ronny the Seltzer Man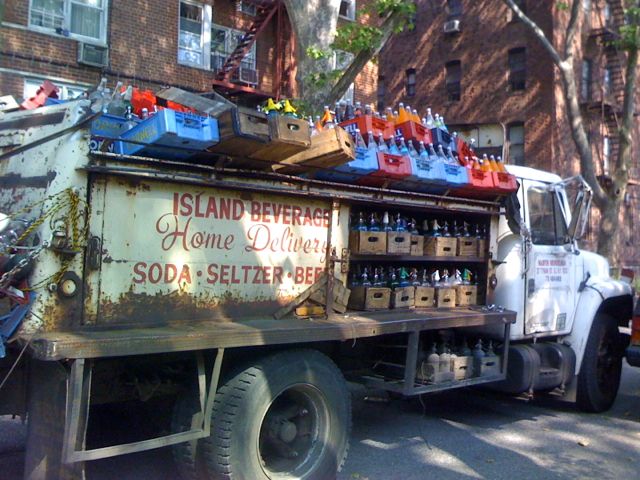 We spotted Ronny the Seltzer Man's truck in the neighborhood recently after not having noticed it for a while.
Neighbor Elizabeth Parker recently recommended him to us, saying, "He is a character, and I know a lot of people in the neighborhood use him."
Based in Canarsie, Gomberg Seltzer Works is the last seltzer factory in the city. Owner Kenny Gomberg explained to the New York Press that their seltzer beats anything you can buy at the store because it has more pressure.
"Good seltzer should hurt," he said.
Even Matt Levy, who grew up in the neighborhood and works with his family's Ditmas Park-based tour guide operation, once told the New York Times that this seltzer can't be beat.
"We have one of these little seltzer-making machines at home," Matt said, "but nothing is as good as Ronny's seltzer."
So how many of you get seltzer delivered by Ronny, and would you recommend it?
If you're interested in learning more, contact Gomberg Seltzer Works at 718-257-9369, 8am-4pm.