Roller Skate Rentals This Friday in Prospect Park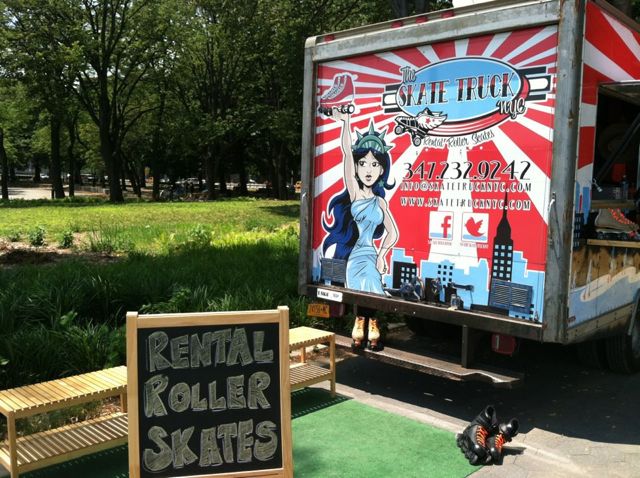 photo via Facebook
It may or may not be an actual trend (is it a trend?), but there certainly seem to be a remarkable number of roller skating activities in the Slope this summer. Or at least, two roller skating activities, which by my standards, is a lot.
In Washington Park, you can watch other people roller skate, Broadway-style: Xanadu continues on through July 20th.
But if your idea of roller skating involves actually donning skates and, like, first-hand moving, Brokelyn recommends you check out The Skate Truck NYC, which will be renting roller skates and roller blades to "retro cool" Brooklynites this Friday in Prospect Park.
It's $15 for a 2-hour rental, $25 to skate all day (10am-5pm, who needs work?), and $30 for a rental plus a lesson taught by an "internationally accredited skater." And if Friday the 13th seems like an inauspicious time to start your skating career, that's cool, too: the truck's around all summer, so check their schedule or their Twitter feed to stay updated on assorted rolling opportunities.