Roger That Cafe
Tucked across from a gas station and amidst a few car repair shops at 854A Rogers Avenue in East Flatbush, a new cafe opened its doors a week ago, called – Roger That Cafe.
The lovely space is the creation of Noel Black, who grew up over on Woodruff, and his wife Liana Schapiro.
Coffee is very good, roasted in Bushwick by the City Of Saints Coffee Roasters.
They serve quite possibly the best scones of any coffee shop within serious walking distance – cinnamon one is worth every calorie, though neighbors seem to prefer blueberry muffins.
Interior is loungy, they have magazines, and the place is welcoming.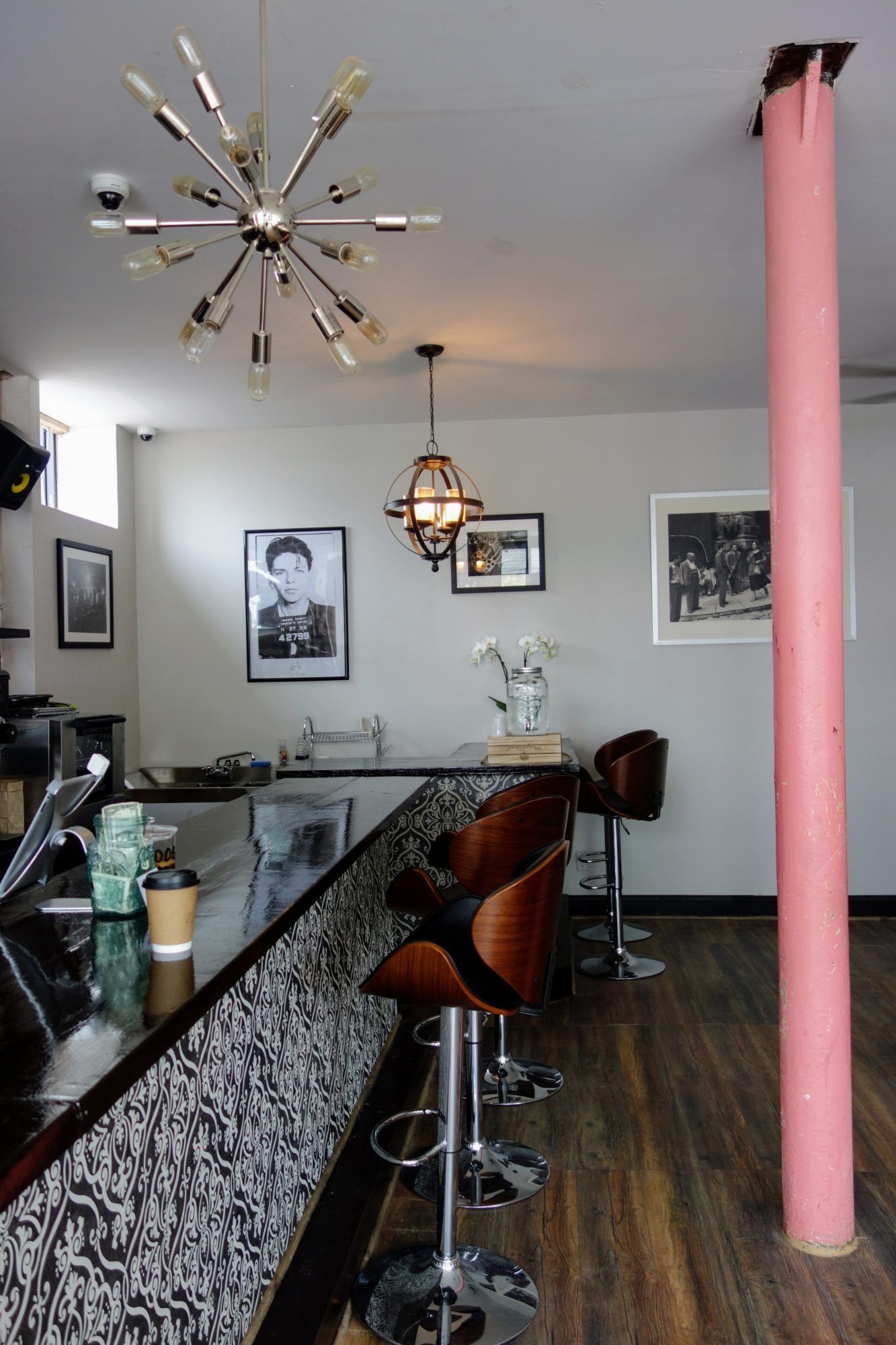 Previously there was a barber shop at this location, and the interior, according to Noel, was a lovely shade of pepto. Noel and Liana kept it on the column – a gentle nod to the past.
The storefront doubles as an office location for their moving company, Stride Movers, so if you are looking to move – that can be arranged over a cup of coffee as well.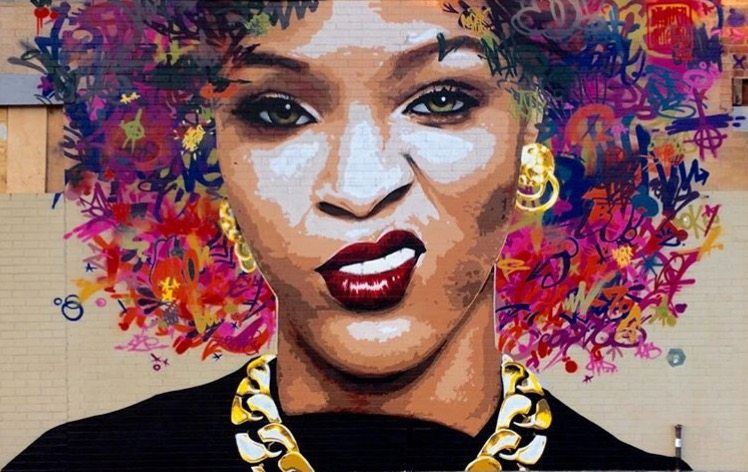 The mural on the Erasmus Street side is by their friend Damien Mitchell, who's work you can see all over northern Brooklyn.
Roger That Cafe is located at 854A Rogers Avenue, open from 8 am to 4pm weekdays and 10am to 5pm on weekends, they have dog treats, and will soon have booze (CB17 just approved their application for a full liquor license), and no one will bother you for taking an hour to read, write that novel, or catch up with friends.