Rodneyse Bichotte Easily Defeats GOP Challenger & Other Results From Yesterday's General Election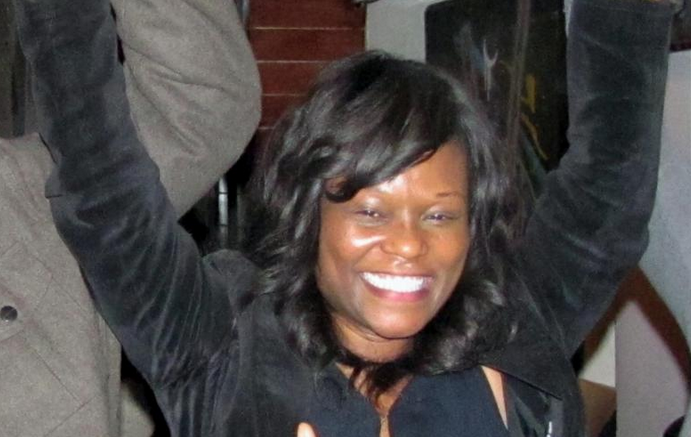 From our local Assembly districts to the governor's office, Democratic candidates vying to represent our neighborhoods easily claimed victory in yesterday's election, including Rodneyse Bichotte in the 42nd Assembly District, Assemblyman Jim Brennan in the 44th AD, and state Sen. Kevin Parker in the 21st Senate District.
Following a heated primary campaign that included an attempt to boot her from the ballot, Democratic District Leader Rodneyse Bichotte slid into victory in the general election, landing more than 90 percent of the vote to defeat GOP candidate Matthew Williams and Conservative candidate Brian Kelly, according to unofficial results.
Bichotte received 12,326 votes, while Williams landed 807 votes, or 5.91 percent of the total number of ballots, and Kelly garnered 518 votes – 3.79 percent, according to election results reported by NY1. The incoming lawmaker, who had landed the backing of a series of high-profile elected officials in her bid for office, including Mayor Bill de Blasio and Councilman Jumaane Williams, will replace longtime Assemblywoman Rhoda Jacobs, who is retiring after a tenure of nearly four decades.
In a statement sent to the press last night, Bichotte said:
Today, the voters of the 42nd Assembly District have placed their confidence in me to represent them in the New York State Assembly. It is an honor that I accept with great humility and gratitude. Our success today at the polls and in the September primary would not be possible without the support and effort of a dedicated team of volunteers, campaign staff, and supporters who came together to make today's victory possible.
As a candidate, I promised to put the residents of this district first and deliver increased economic opportunity, affordable housing, and better the quality of education for our children. I am ready to work toward achieving these goals, and with your continued support, they will become a reality.
I want to offer a special word of thanks to NYC Mayor Bill de Blasio, Comptroller Scott Stringer, Public Advocate Letitia James, Congresswoman Yvette Clarke, Senator Kevin Parker, Assemblyman Nick Perry, Dr. Una Clarke and, especially, Councilman Jumaane Wiliams who supported our campaign through the thick and thin, and believed in the promise of a better tomorrow for the people of this district.
Joining Bichotte in victory was Assemblyman Jim Brennan, whose 44th Assembly District includes parts of Flatbush, Kensington, Midwood, Windsor Terrace, and Park Slope. The incumbent received 12,991 votes, or 84.7 percent of the total, compared to GOP candidate Mikhail Yusupov's 2,346 votes, or 15.3 percent of the total, NY1 reported.
Meanwhile, state Sen. Kevin Parker, whose 21st Senate District includes a portion of our neighborhood, also overwhelmingly defeated his opponent, landing 40,130 votes, or 95.8 percent of the total number of ballots cast, while Conservative candidate Herman Hall received 1,725 votes – 4.12 percent, according to NY1.
As for higher offices, voters supported U.S. Rep. Yvette Clarke's re-election bid, giving her 89.52 percent of the vote, while her opponent, Conservative candidate Daniel Cavanagh landed 10.48 percent.
Also unsurprisingly, Gov. Andrew Cuomo was the winner in his race against GOP candidate Rob Astorino, the Westchester County executive, landing close to 54 percent of the vote and Astorino receiving 40.58 percent. Green Party candidate Howie Hawkins garnered close to 5 percent of the vote.
For state attorney general, Democratic incumbent Eric Schneiderman defeated Republican John Cahill, and state Comptroller Thomas DiNapoli, also a Democrat, won in his bid against Republican Robert Antonacci.
Photo via Rodneyse Bichotte.