Rocky's Pizzeria Temporarily Shutters After Basement Fire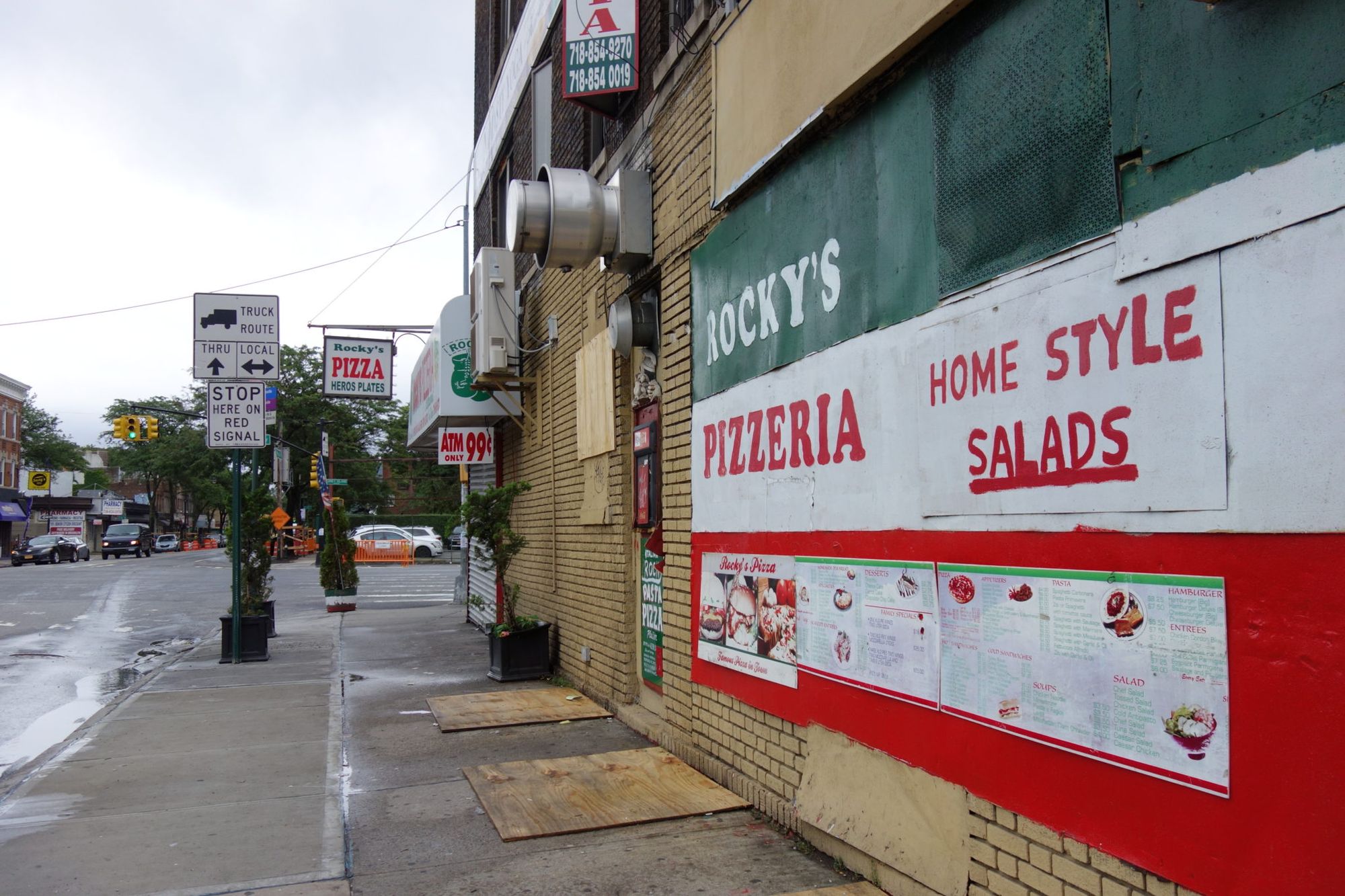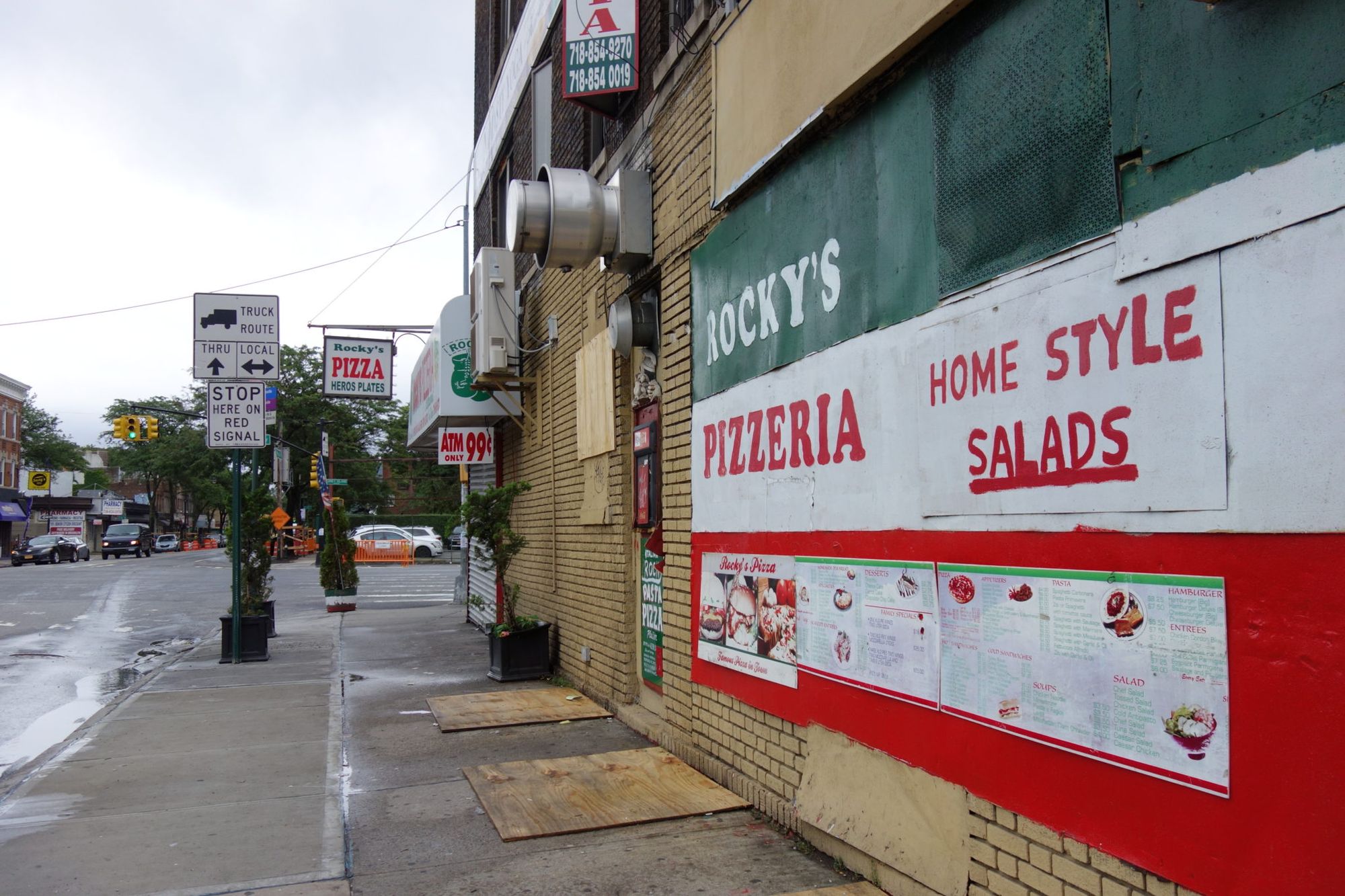 A neighborhood-staple pizza joint is temporarily closing its doors for repairs after a fire tore through its basement on Saturday night, said owners.
The flames sparked in the basement of Rocky's Pizzeria just after 5:30am on Saturday, July 22, said FDNY officials.
Smoke from the blaze rose upward into the apartments above the pizzeria, but no injuries were reported at the scene.
It took more than one hundred firefighters two hours to extinguish the blaze, said FDNY. The fire's cause was not immediately clear.
In the wake of the fire, owners announced a temporary closure while the restaurant rebuilds.
"We will rebuild and reopen very soon, better than ever so we can continue serving our loving community as we have for the past 25 years," wrote owners on Facebook. "Thanks for the support and hope to see everyone soon."
The Rocky memorabilia-plastered walls have been standing on the corner of Coney Island Avenue at Church Avenue for more than two decades. It's been going strong years after the fancier Wheated opened catty-corner on Church Avenue.  Last year, Rocky's won Eater NY's 'Golden Slice Award', which highlights stellar slices at NYC mom-and-pop pizza shops.
Come back soon, Rocky's!
We reached out to the restaurant but didn't hear back in time for publication.