Purple Yam meets Rocky's Pizza: The High-Brow & Low-Brow Food Awards This Week
At Ditmas Park Corner, we love our local restaurants, which is why we'd like to take a moment to honor two local faves that have made the news this week — one high-brow fusion eatery that puts Ditmas Park on the culinary map; and one neighborhood staple that we just couldn't do without (if not for the pizza, then for the memories).
1. Low-Brow: Rocky's Pizza takes home a Golden Slice Award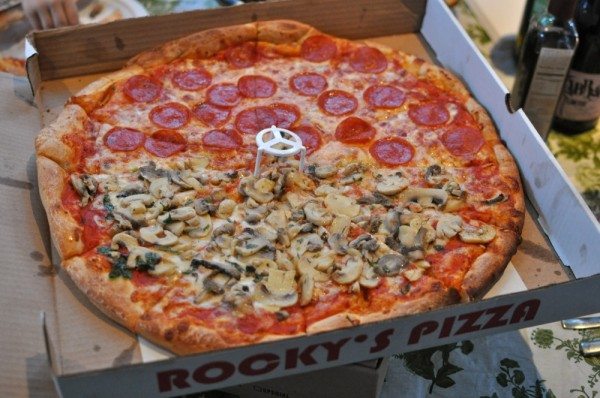 Congratulations to Rocky's Pizzeria for earning their place in EaterNY's pizza hall of fame, the same foodie website that inducted Korner Pizza in July.
The Golden Slice Award features stellar down-home slices at NYC mom-and-pop pizza shops — nothing that came out of a brick oven, and certainly nothing that would touch kale with a 10-foot-pole. Here's what it takes to make EaterNY's list:
What constitutes a neighborhood pizzeria? It must sell pizza by the slice; cook its pies in stacked gas ovens that burn at around 550 degrees or below; and, in general, not be part of a chain with multiple outlets. And the pizza must be good enough to eat with great pleasure, day after day, year after year.
Though Rocky's didn't quite thrill DPC taste-testers in the past, it's definitely a neighborhood staple, especially for a late night hot-cheese fix. Rocky's has been a feature of Coney Island Avenue since the height of the original Rocky movie — see memorabilia plastering the interior walls — and you can stop in to relive those good ol' days seven days a week from 11am and 11pm.
Pro tip: Don't order the large calzone! Or, order with caution. It doesn't appear to be on the menu anymore, but my friends and I have been known to call in the order — to which they always respond, "are you sure?"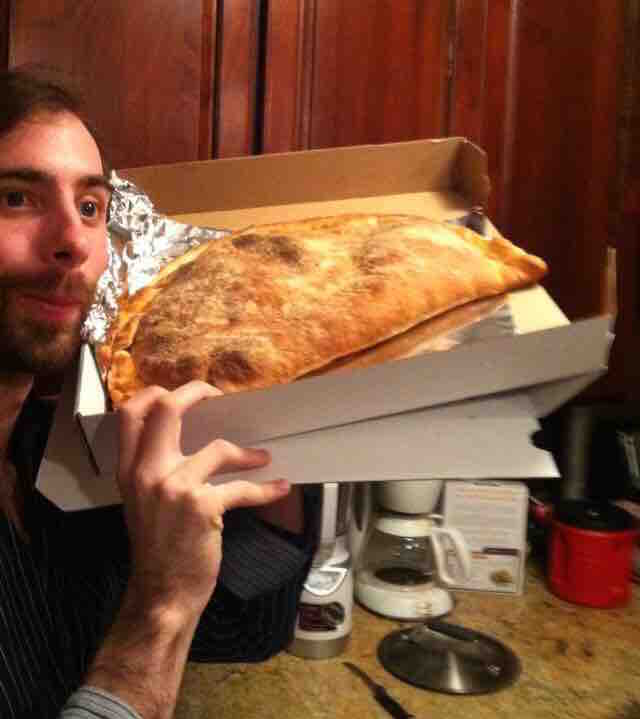 The calzone fills the entire pizza box, and comes stuffed with hunks of ricotta and mozzarella cheese, sausage, and broccoli florets melted into a spongy crust pocket at least two times the size of my head.
Visit Rocky's Pizzeria at 474 Coney Island Avenue at Church Avenue. Got a Rocky's memory? Share it in the comments below.
2. High Brow: Purple Yam, featured on Gothamist's Best Filipino Restaurants NYC list
Not that we're surprised. After it opened in 2009, Purple Yam stacked up rave reviews from the New York Times, Time Out NY, and NY Magazine. Now it's time to add another to the list: Gothamist's best Filipino Food in NYC list, with favorites like the Chicken Adobo (featured on America's test kitchen!) and Beef Shortrib.
Chefs and owners Amy Besa and Romy Dorotan opened Purple Yam in Ditmas Park after closing their SoHo restaurant. Since then, they've built a devoted following for their Filipino & Korean fusion cuisine, and even wrote a book titled Memories of Philippine Kitchens.
Visit Purple Yam at 1314 Cortelyou Road between Argyle and Rugby Roads.