New Pizzeria Wheated Now Open On Church Avenue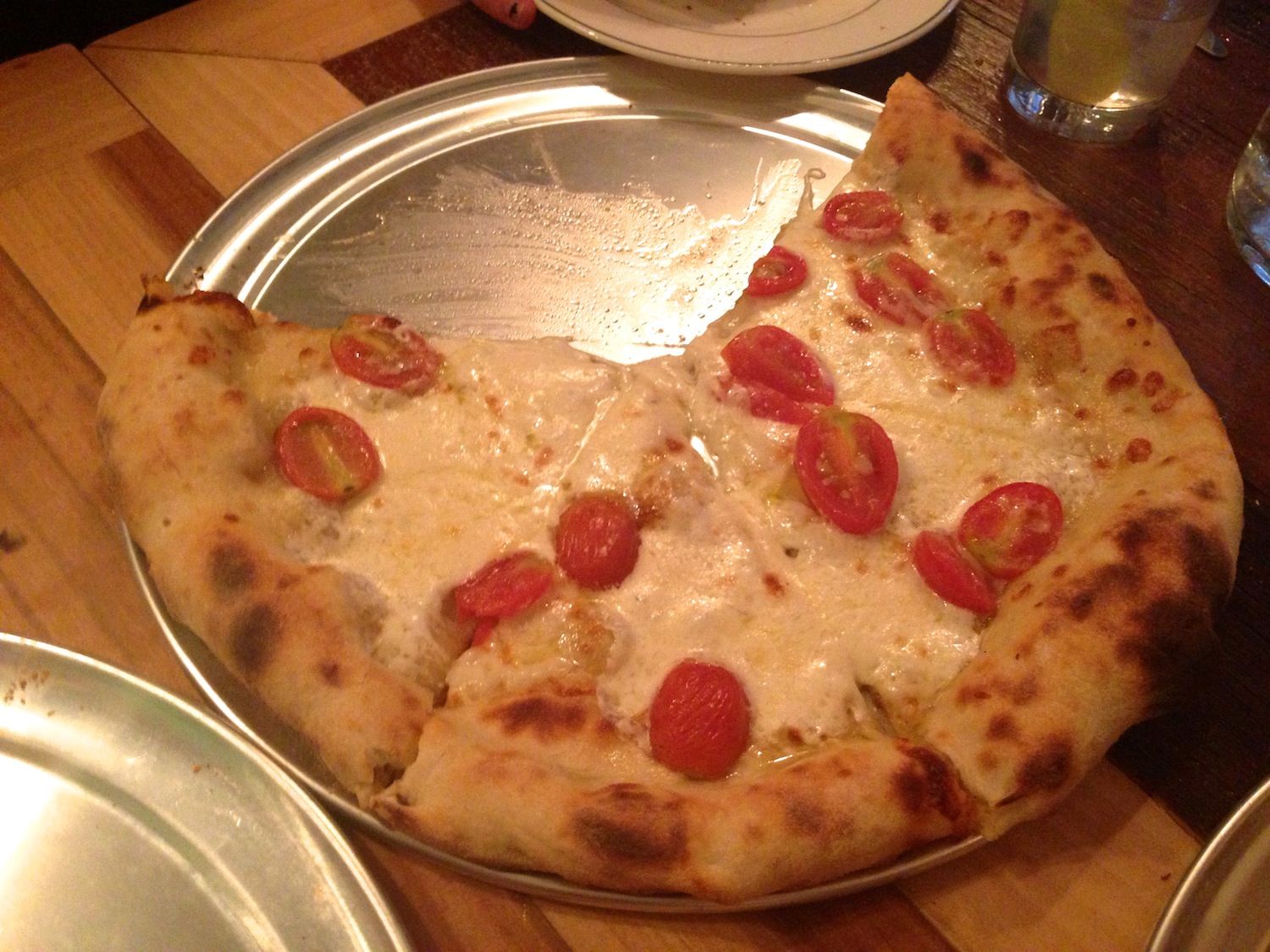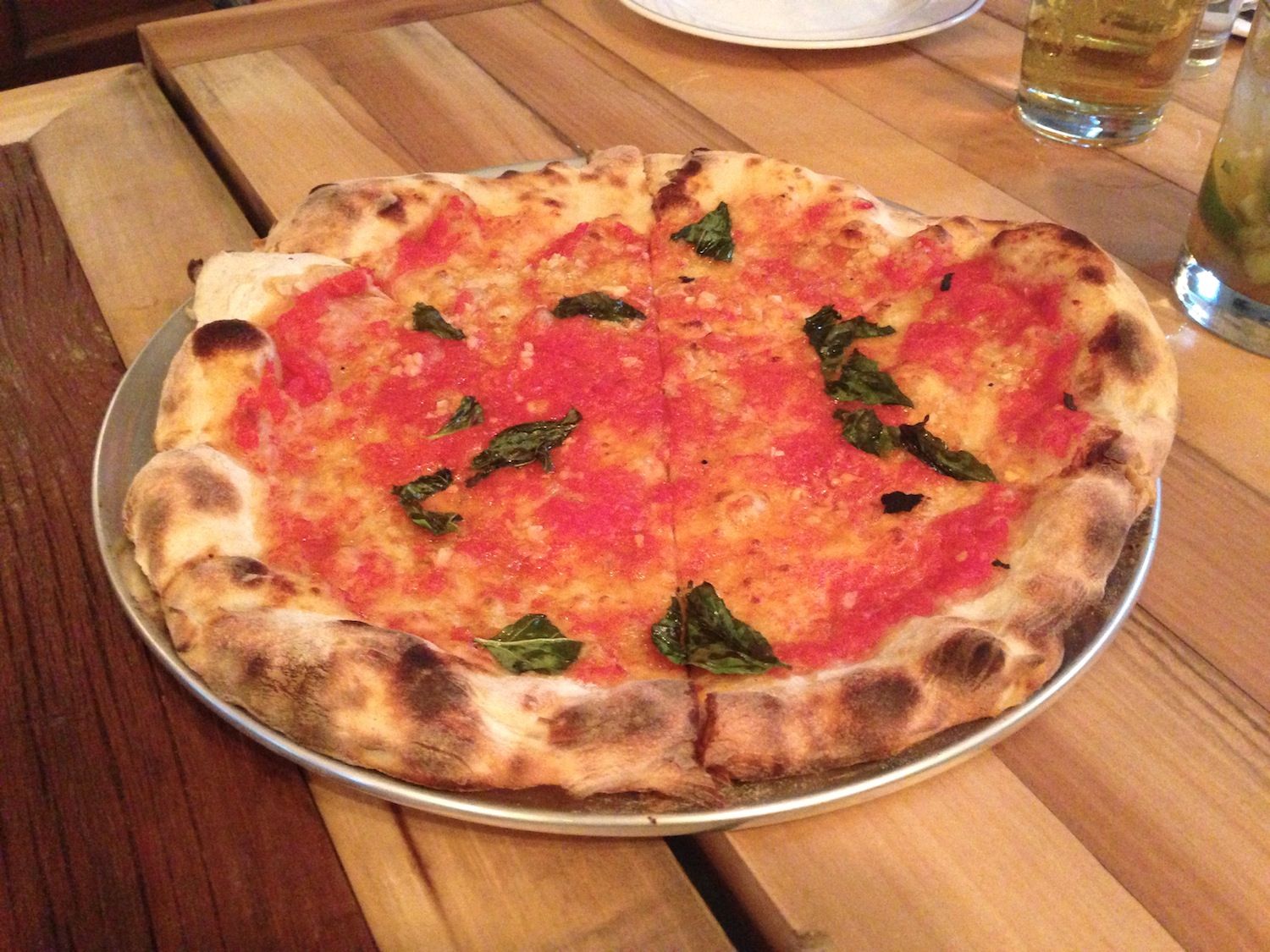 Last night was the soft opening of Wheated, the long-awaited pizza joint on Church Avenue, just on the other side of Coney Island Avenue. We were the first customers inside the space, and were lucky enough to try Wheated's first pizza ever served.
As Wheated's David Sheridan said last week, the menu for the soft opening is just a sampling of what it will eventually be. Right now there are five pies on the menu, all named after Brooklyn neighborhoods, including the Ditmas Park (above), and the Caton Park, which has three kinds of cheese and is topped with baby arugula.
There was also the Brighton Beach, which is full of bacon and garlic-y goodness…
… and the cherry tomato-sprinkled Kensington, which we didn't get to try, but Christine, Laura, and Lisa from Lark the next block over did.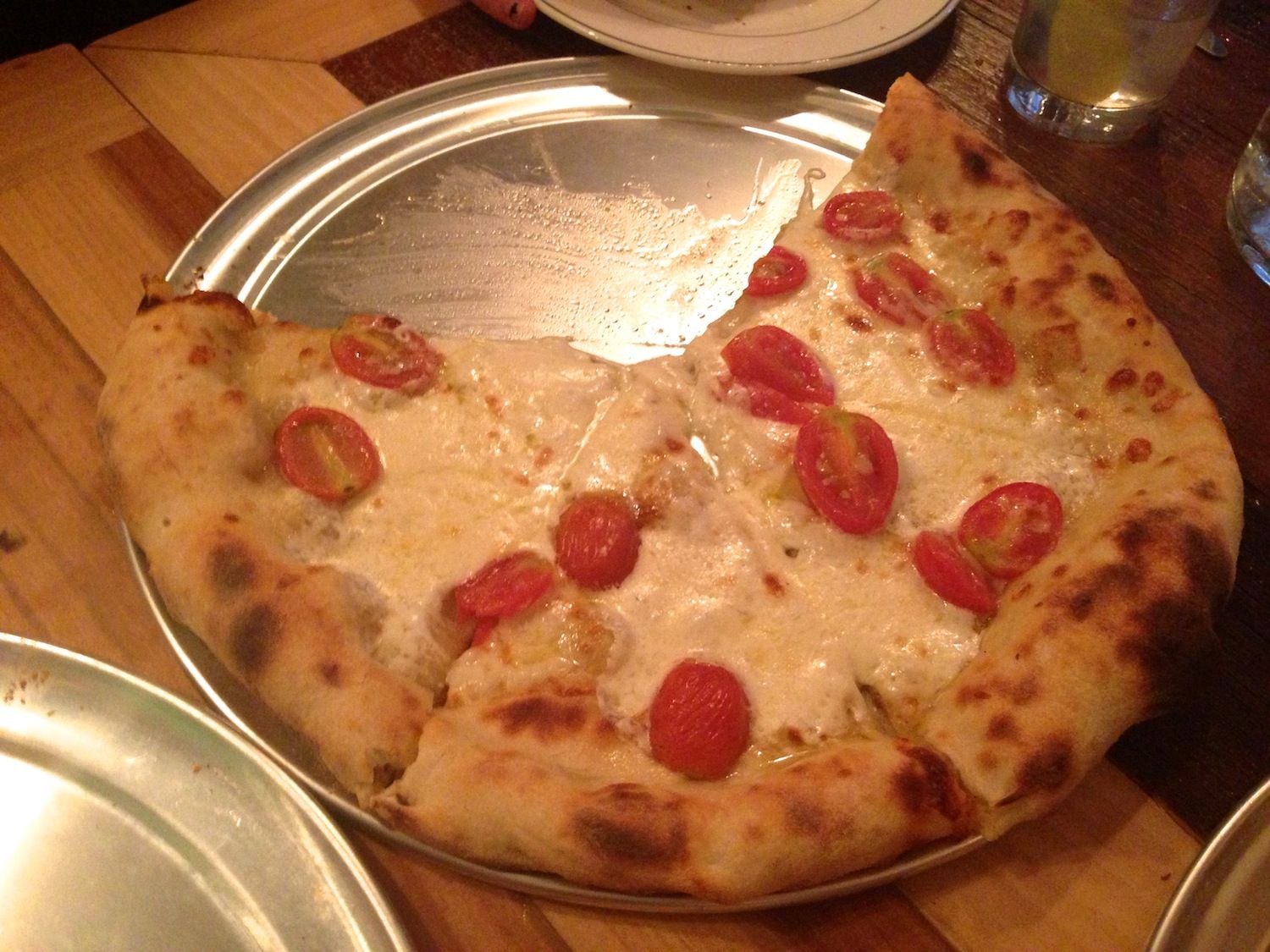 "We're gonna be here every day," says Lisa. "We know where our tips are going."
We were happy to have our Mezcal Cup, a cocktail featuring tequila and mezcal, fresh lime and cucumber, and hot sauce, and the Lark-y ladies said their Gin and Tonic, Bourbon Smash, and Boulevardier were fantastic, too.
When we talked to Christine this morning, she said the restaurant was so full towards the end of their stay that they couldn't move to the bar for more drinks.
David and Kim were running around making sure everyone was taken care of, and giving tips to their new pizza-making staff.
Oh, did you want to see what else was on the menu?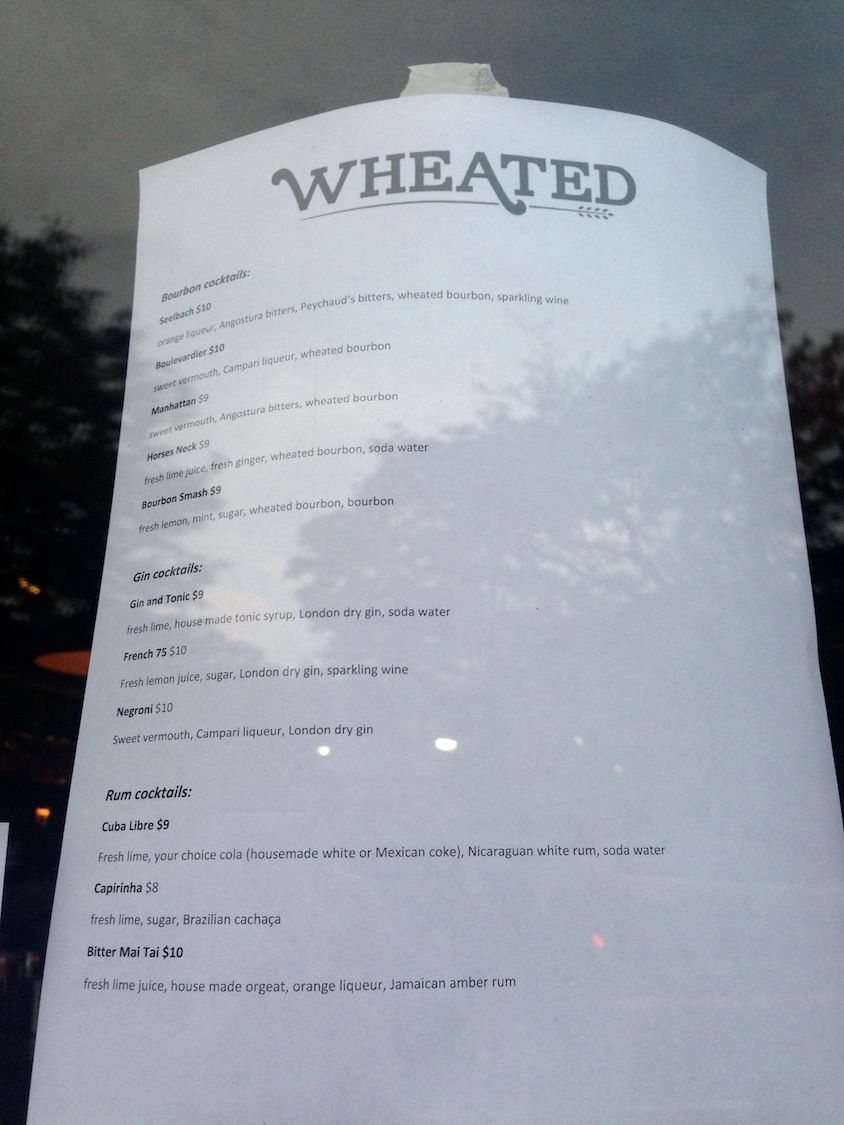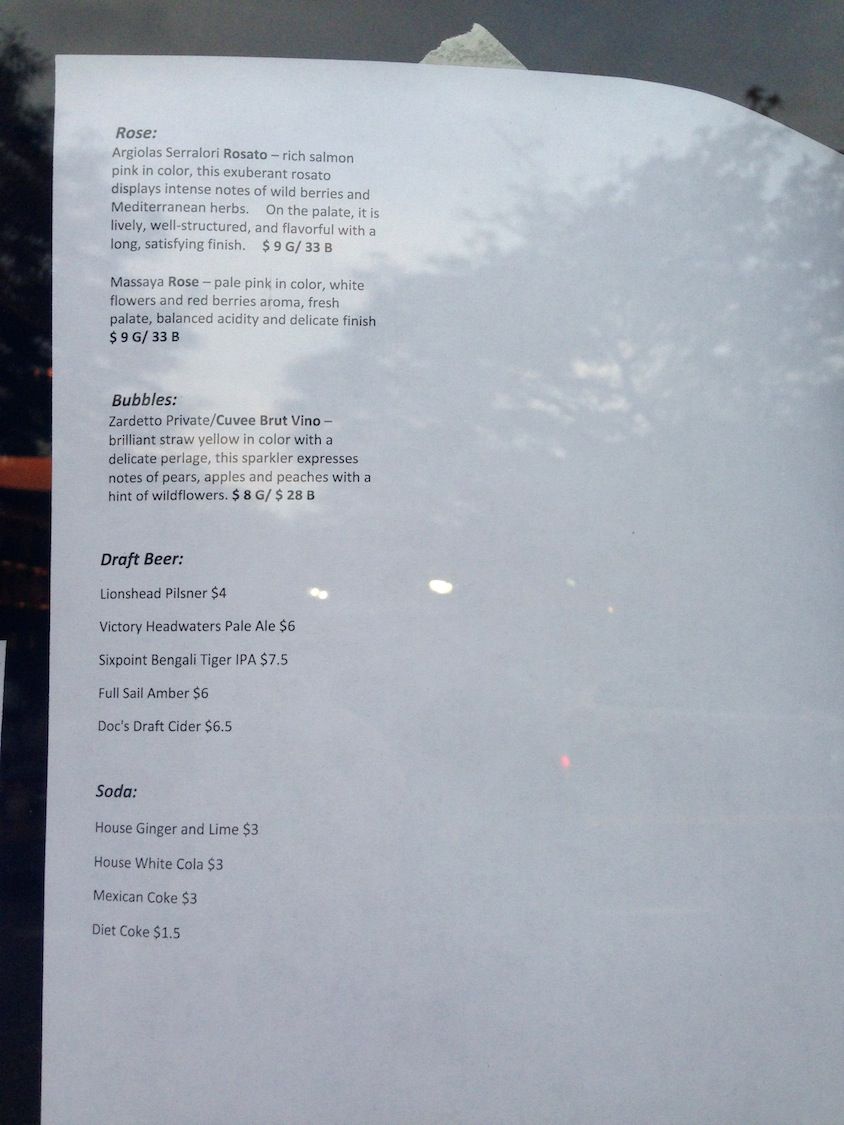 The soft opening menu will be available tonight from about 5pm and the same for tomorrow and Sunday, but will stay closed on Monday in preparation for their full-fledged Tuesday opening. Eventually, Kim says, they plan to open between 5 and 6pm and close at 1am, with the exception of Fridays and Saturdays, when they'll close at 2am.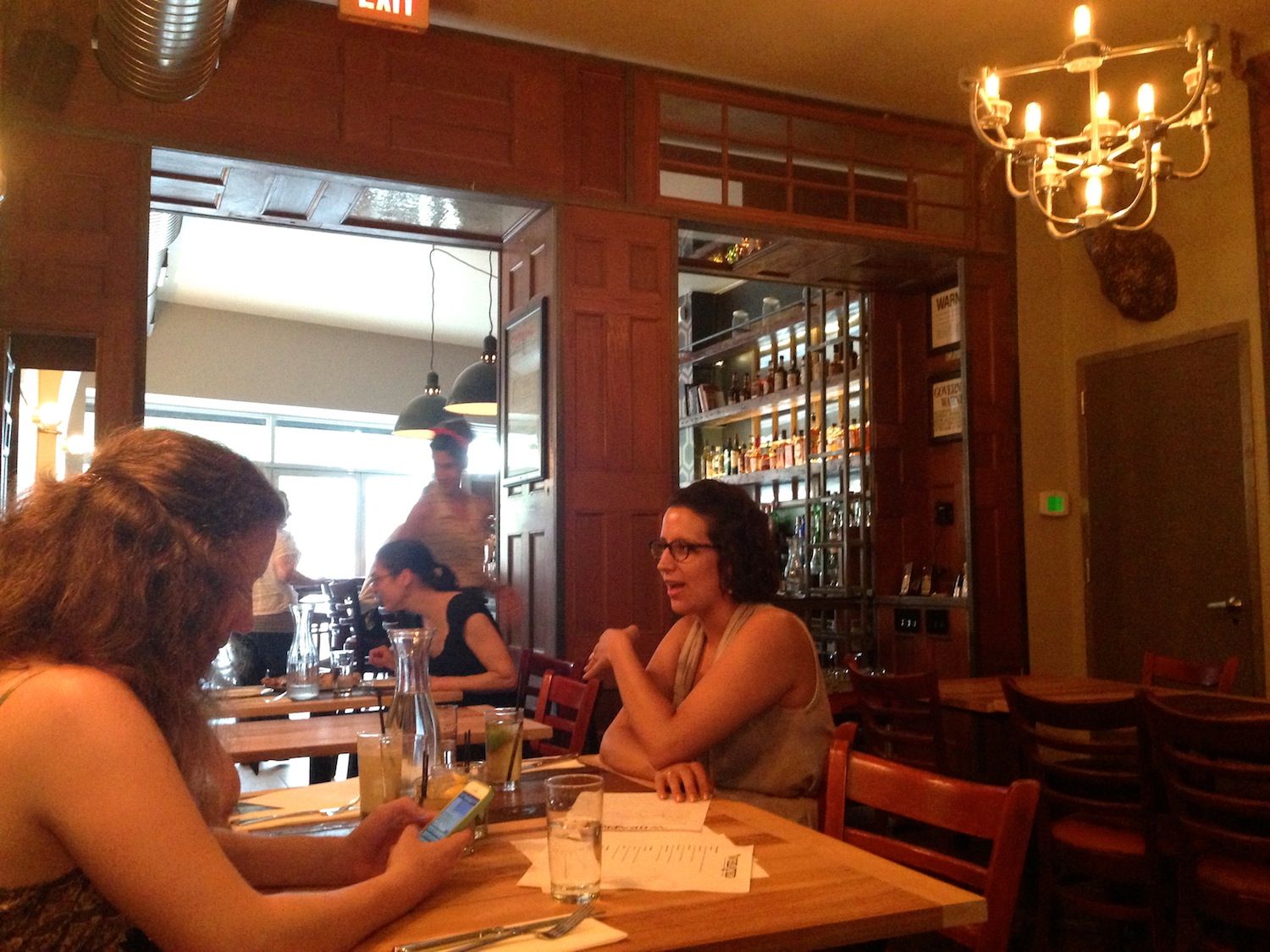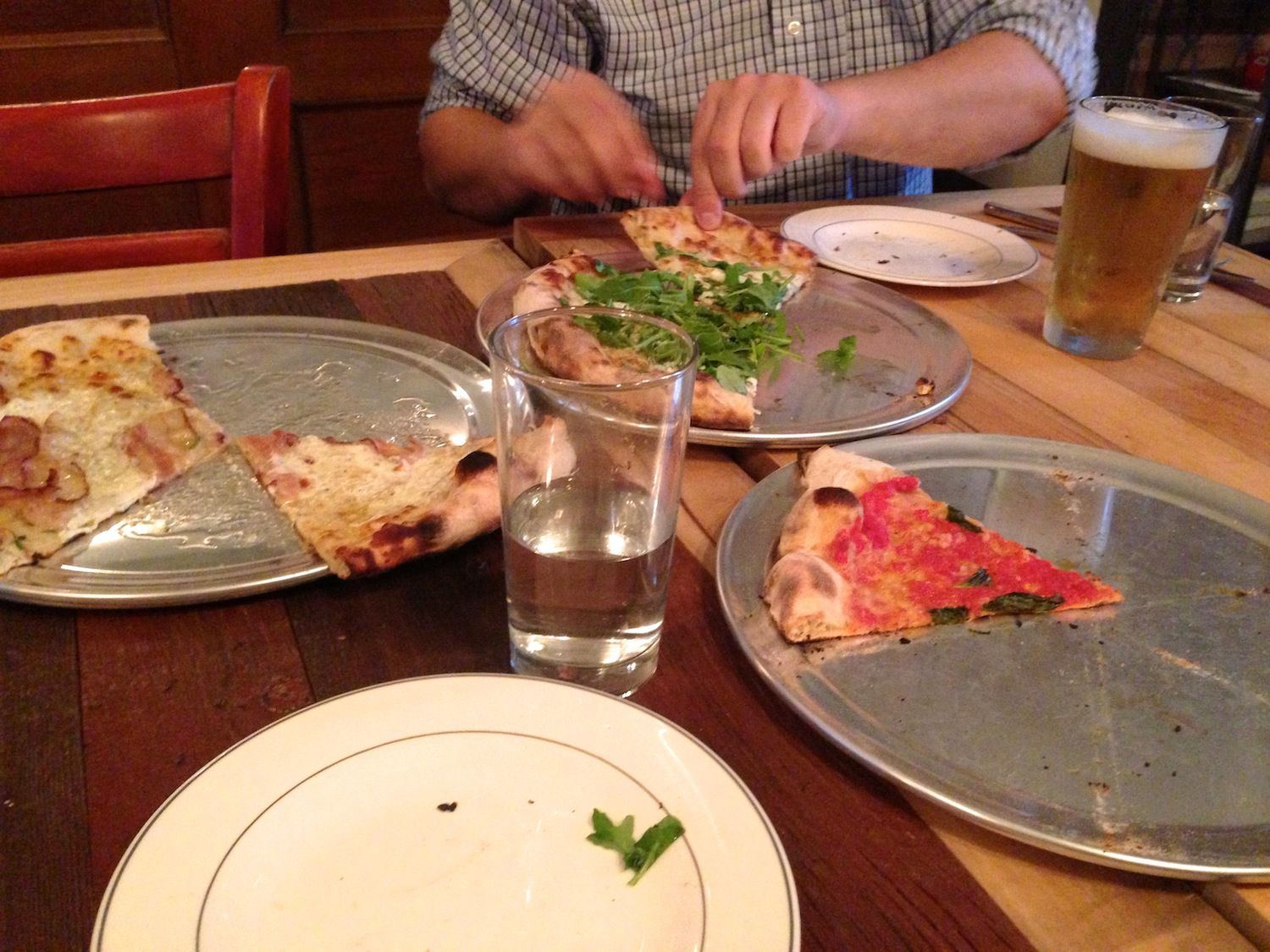 This morning, David says he's tired, but that he and Kim are very happy to have made it to the milestone of opening their doors, and are very grateful for all the support.
It's so exciting to have another place to get great food from good people, especially in a Church Ave space that's been closed for so long — and, of course, we're glad David and Kim finally have the space up and running after their bumps in the road, too.
Did anyone else stop by last night (and did you try the Bensonhurst)? Tell us what you thought!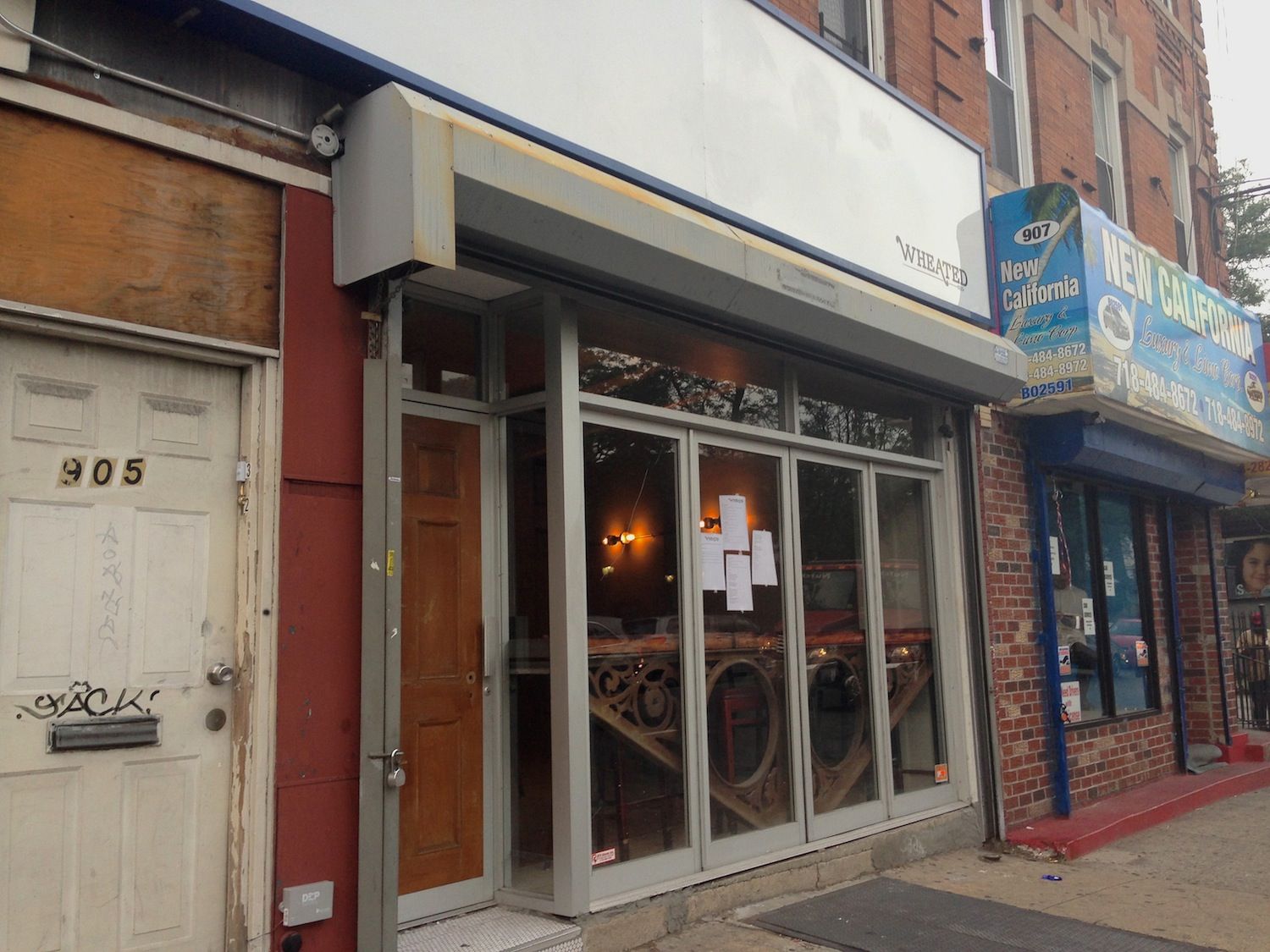 Wheated
907 Church Ave. between Coney Island Ave. and E 10th St.
Hours for the first week:
Tuesday-Thursday and Sunday, 5pm-1am
Friday and Saturday, 5pm-2am