Ring In The New Year With An Adorable Dog From Sean Casey Animal Rescue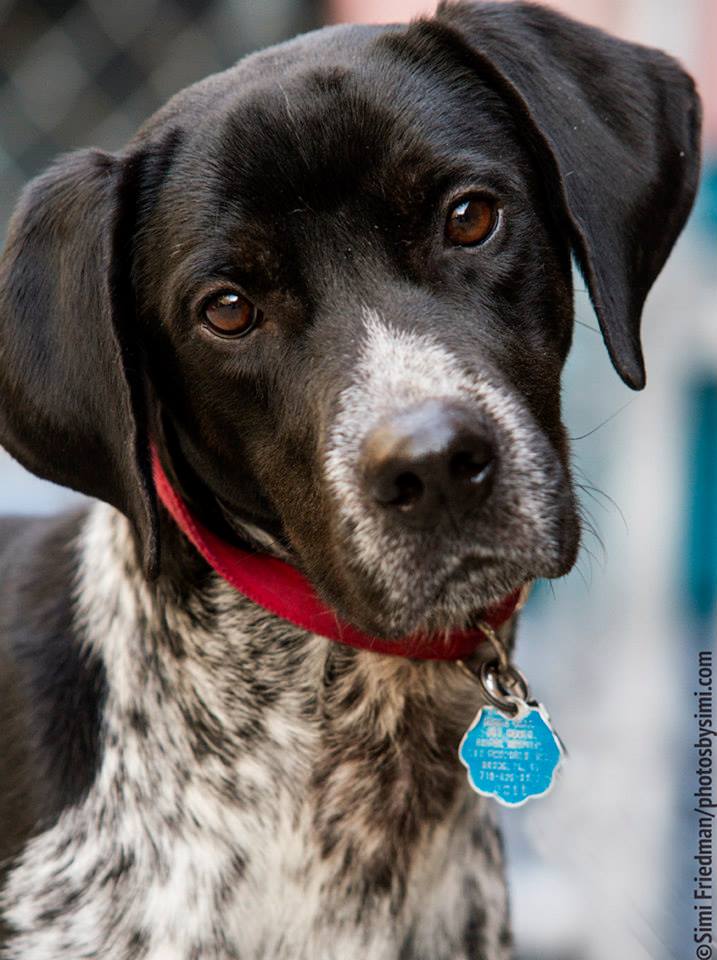 Meet Alton, a 2-year-old German Pointer
Sean Casey Animal Rescue just posted these insanely adorable photos that photographer Simi Friedman took of new dogs up for adoption at SCAR's Windsor Terrace location (153 E. 3rd Street) – and while we want to adopt every single one of them, we're pretty sure our landlord would not be thrilled with that idea. So, neighbors, if you want to ring in 2015 with the cutest sidekick in the world (who comes from an organization that does a ton of incredible work around our neighborhood), look no further!
Mo is a 3-year-old Chihuahua who Simi said reminds her "of an adorable Gremlin," and we concur!
Royal is an 8-month-old female brindle Shepherd mix who loves to snuggle.
Chewy is a male Maltese mix who Simi says has "the cutest curled tail."
Ashley is a 9-month-old female brindle pit mix.
Glory is a 3-year-old female Pomeranian.
Willow is a 7-month-old female dachshund/beagle mix.
Doesn't this female terrier/corgi mix have the cutest ears ever?
To see more of the new dogs waiting for homes at Sean Casey Animal Rescue, you can look at Simi's photos here. To contact SCAR about adopting, you can visit the group's website, email adoptions@nyanimalrescue.org, or call (718) 436-5163. You can also drop by the Windsor Terrace location (153 E. 3rd Street); adoption hours are held daily from 11am-7pm.