Rims Stolen On Argyle Road Near Ditmas Avenue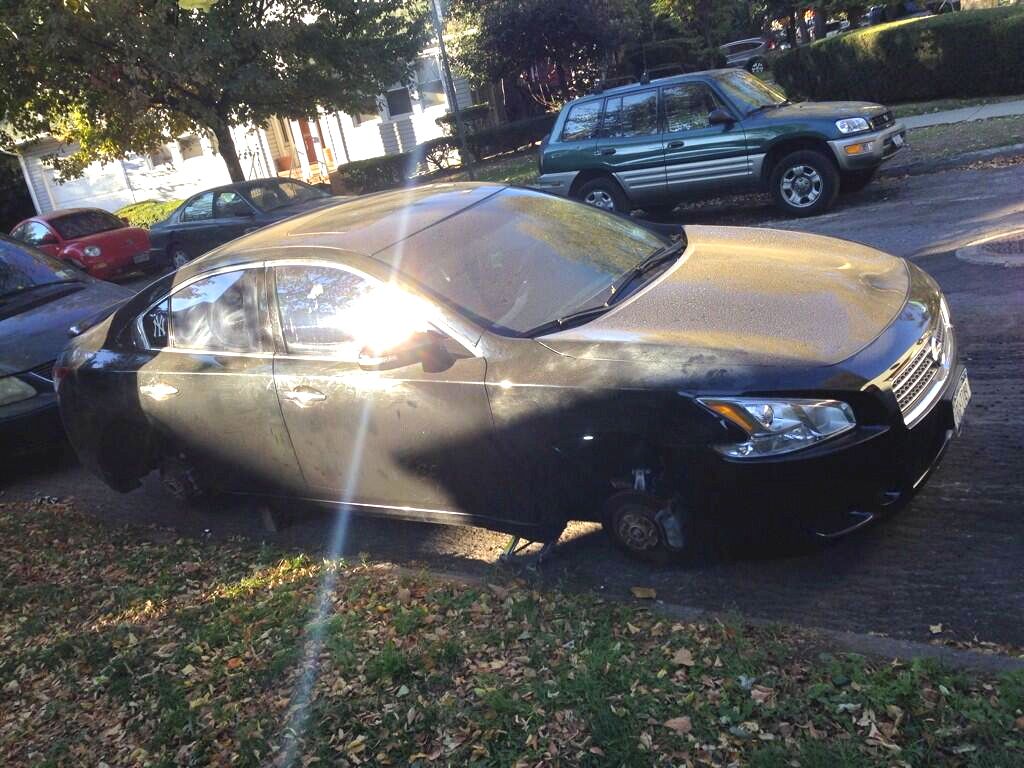 Neighbor Andrew sends this photo of a black Nissan with its wheels stolen on Argyle Road this morning between Ditmas and Newkirk Avenues.
It's not the first time someone has managed to get all four wheels off a local car recently without anybody noticing, but while Honda wheels seem to be a popular choice, we can see even other makes aren't safe.
While the most recent CompStat report from the 70th Precinct shows a drop in grand larceny (including wheel thefts) from 2012-2013, there has been a week to date uptick. Get some wheel locks, Ditmas Park!