Revisiting the Ron Paul Signs on 4th Avenue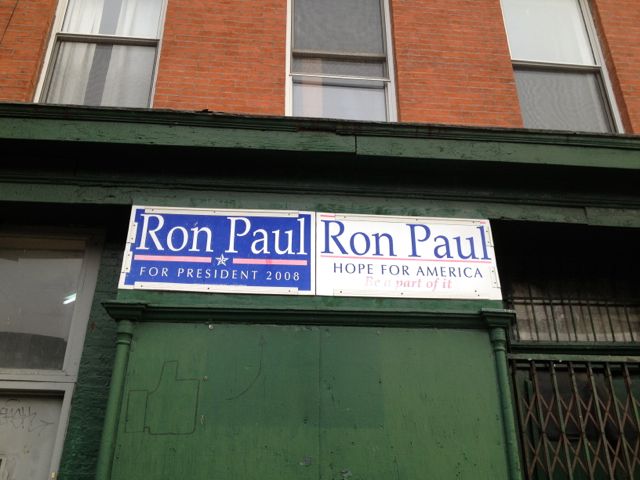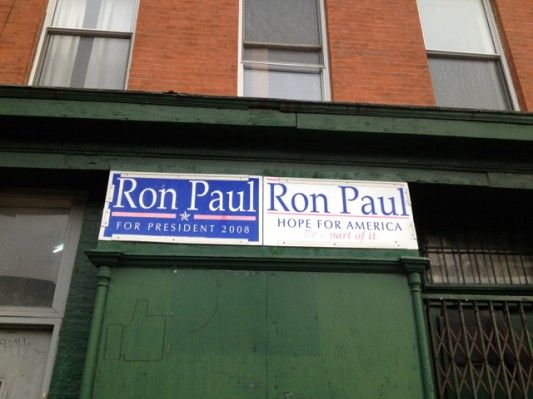 For going on five years now, we have seen these "Ron Paul for President" signs on 4th Avenue between Bergen and St. Marks and wondered how long they'd last. Through one presidency, and now on to the next, how much longer can they stay up?
These signs may have done a bit of good for the candidate. Election results for Ron Paul in 2008 show that he got 8 write-in votes in the district in which these signs are located — that's not much, but it's more than any other district in Brooklyn.
Other updates: The anti-vaccine Gary Null sign has been removed, and a new Facebook-y thumbs up added, with a helpful directional arrow to let us know it "likes" the Ron Paul signs.
So, any bets on how much longer they'll be up there?