Retrofitted Bus Will Offer Homeless In Brooklyn A Safe Place To Shower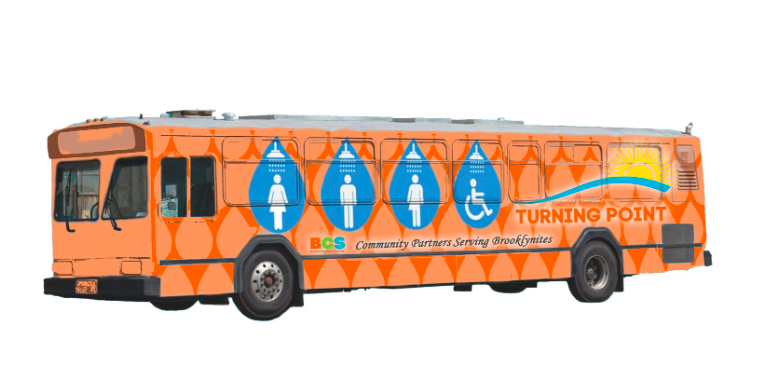 SUNSET PARK – Brooklyn Borough President Eric Adams announced Wednesday morning a new partnership between his administration, Brooklyn Community Services (BCS), and Turning Point Brooklyn to establish a mobile shower bus that will serve homeless Brooklynites across the borough.
The mobile unit, featuring two shower stalls built into a converted school bus, will cost $385,000 to construct and will be funded with $308,000 from Adams' capital budget for Fiscal Year 2018 and $77,000 from the City Council, according to the New York Daily News. It will take approximately a year to transform the bus and get it on the road.
"We are going to target those locations where homeless are located. We're going to go to food pantries, hospitals, different locations where we find homeless going to try to find some type of basic shelter," Adams said at a press conference at Turning Point's Sunset Park facility.
"You cannot get a job if you can't walk into a space to deal with your basic hygiene needs. You can't sit in a classroom, you can't get on the train, a bus, if you can't deal with your basic hygiene needs," he added.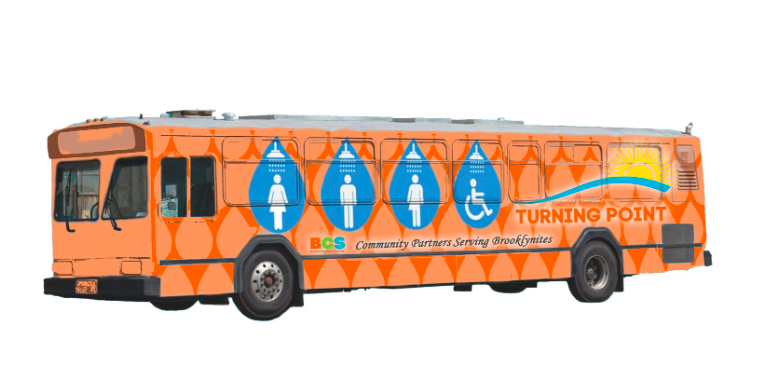 The project is an expansion of Turning Point Brooklyn's "We Care About You" shower project that provided showers in Sunset Park for those in need, along with clean towels, shampoo, soap, shaving kits, socks and underwear, snacks, access to laundry services and toilet facilities, and a safe place to relax.
Tata Traore-Rogers, Executive Director of Turning Point, explained during the press event that the organization previously had a volunteer-run, stationary shower project for approximately six years. The single shower stall offered "35 showers a day to a rotating group" that included migrant workers, underemployed young people, and runaway youth.
Brooklyn Community District 39 (Borough Park, Carroll Gardens, Cobble Hill, Columbia Waterfront, Gowanus, Kensington, Park Slope, Windsor Terrace) voted for a similar mobile shower project during last year's participatory budgeting cycle.
The CHiPS soup kitchen and shelter was awarded $59,560 in funding to purchase a two-stall shower trailer that will provide homeless neighbors access to hygiene outside its headquarters at 200 4th Avenue (at Sackett Street).
"This bus is going to become a symbol where our homeless men and women will be able to identify a safe space not only to clean themselves but to also start the process of holding on to their dignity," Adams said.