New Restaurants to Visit in Prospect Heights and PLG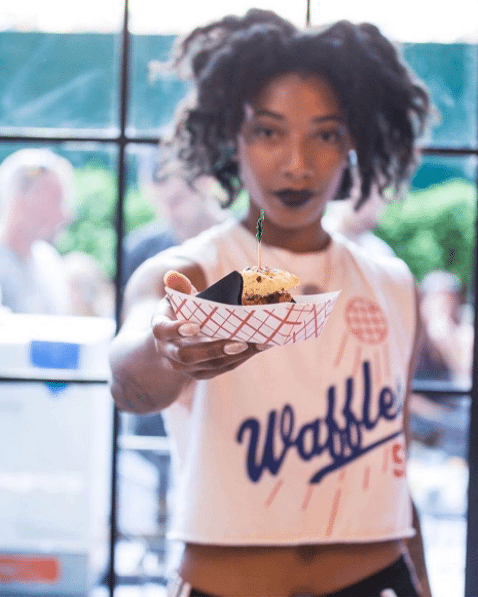 Hankering for a cool new spot to eat in Prospect Heights or Prospect Lefferts Gardens? Here's a few relatively new restaurants—around long enough to both iron out opening issues and for the "if you're not first you're last" foodies to have come and gone—that are worth a look:
Sweet Chick
341 Flatbush Avenue, Prospect Heights
The latest location for the gourmet chicken and waffles restaurant—backed by New York hip-hop legend Nas—serves up twists on the classic dish like Chicken Cordon Blue, Gumbo, and… Lox?
Open Late, Monday through Thursday 11:00am – Midnight, Friday 11:00am – 2:00am, Saturday 10:00am – 2:00am, and Sunday 10:00am – Midnight
Honey Badger
67 Fenimore Street, Prospect Lefferts Gardens

Open in the evenings and for brunch, this restaurant emphasizes organic, seasonal ingredients in small portions for a finely crafted dining experience.
Open Wednesday through Sunday 5:00pm – 10:00pm, plus Brunch from 11:00am – 3:00pm Saturday & Sunday
Quynh
2122 Beekman Place, Prospect Lefferts Gardens
Inspired by Vietnamese street food and serving up summer rolls made-to-order alongside a rotating menu, the restaurant makes considered, delicious food with a casual feel.
Open every day, 6:00pm – 11:00pm, Saturday and Sunday 12:00pm – 4:00pm & 5:00pm – 10:30pm
And don't forget about Camillo, set to open next week in PLG, which will be serving up Roman-style pinsa—the latest wave in pizza…
Have you eaten at one of these restaurants? Or is there a new spot you'd like to see featured? Drop us a line in the comments—we'd love to hear from you!