Restaurant News: Bakeries, Bowls & Bye-Bye Pok Pok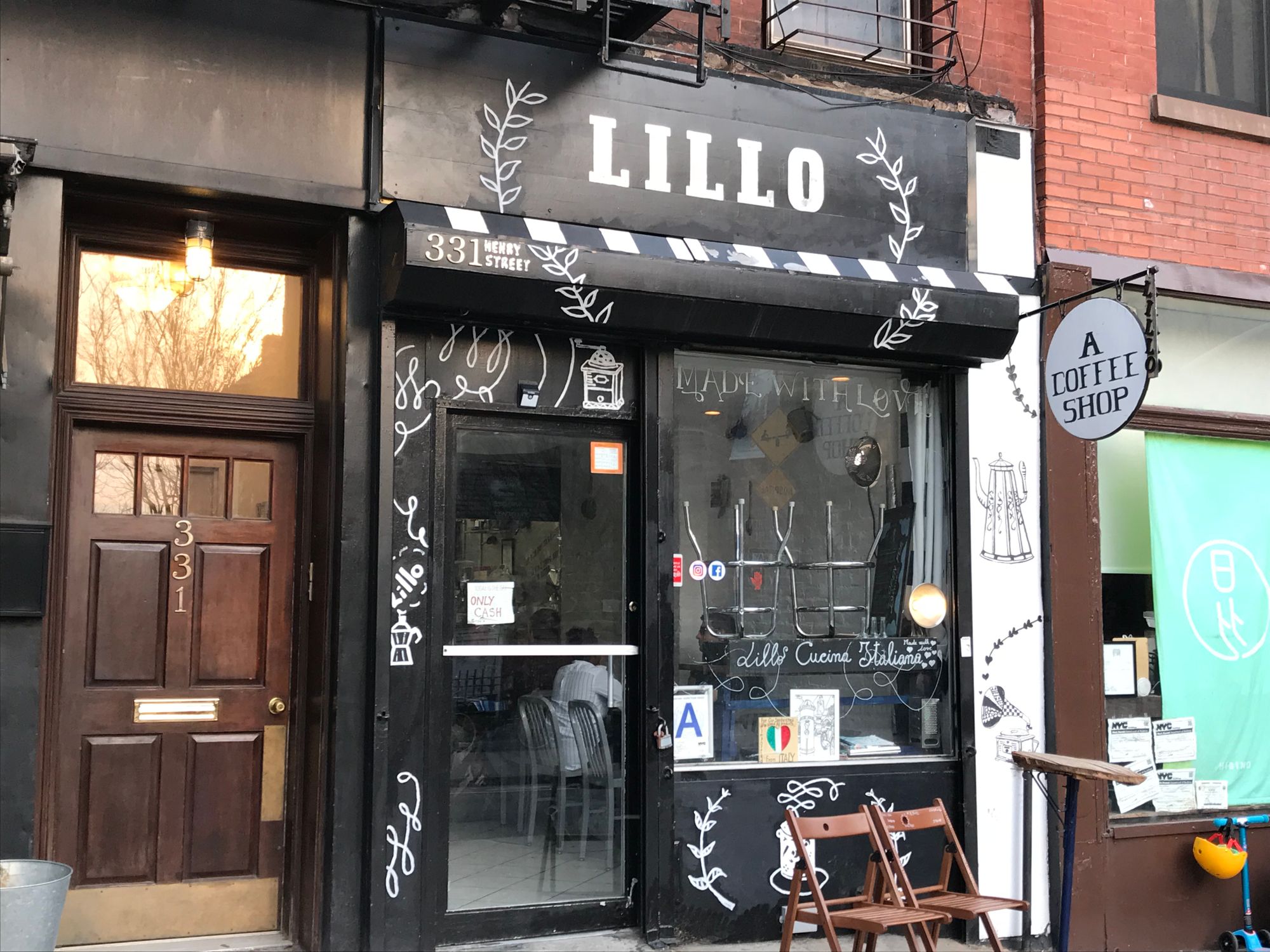 There's lots of restaurant news in northern Brooklyn with many new eateries opened recently or coming soon. Take a look at our roundup below and let us know what we've missed.
First up, a list of "27 Outstanding Coffee Shops in NYC" was posted on Eater on Tuesday. Nine Brooklyn cafés made it to the list. Check it out here.
A reader has informed BKLYNER that the long-awaited Jamaican restaurant Kingston 12 finally opened at 81 5th Avenue (at Prospect Place) on Monday! BKLYNER first reported that business was coming to Park Slope back in 2013.
The eatery's website does not seem to be live yet and the Facebook page has not been updated recently, but the reader says their pepper pot soup is good.
The duo behind the popular Bogota Latin Bistro and Miti Miti will soon have a trio of eateries all within steps of each other. George Constantinou and Farid Ali are planning to open Medusa Greek Taverna in the former Mulino Ristorante at 133 5th Avenue (between Sterling & St. Johns Place), according to Park Slope Fifth Avenue BID's Facebook page. Mulino closed on April 29 after 16 years at the Park Slope location.
Also according to the Park Slope Fifth Avenue BID, Chu Tea, a new sushi, poke bowl, and bubble tea spot opened at 471 5th Avenue (between 10th & 11th) approximately six weeks ago. You can check out their menu here and see their favorable Yelp reviews here.
New café Skål Brooklyn debuted approximately four weeks ago at 373 Lewis Avenue (at Macon Street) in Bed-Stuy. The Danish name "Skål" means "bowl" as well as "cheers" and the eatery fuses Brooklyn, Colombian, and Danish cultures. Read their story here.
Also in Bed-Stuy, Ricardo Barreras of Pilar Cuban Eatery will open "New York's first authentic Cuban bakery" in October, right next to his restaurant at 397 Greene Avenue (at Bedford Ave). Pilar Cuban Bakery will offer savory and sweet pastries with fillings including ham, cheese, chorizo, guava, and sweet cream cheese, as well as croquettes, empanadas, Cuban tamales, and Cuban sandwiches.
The bakery will also serve Cuban coffee from a coffee window, and batidos—Cuban shakes made with tropical fruits including mango, papaya, mamey, and guanabana.
Down in DUMBO, healthy bowl eatery Mulberry & Vine has debuted a new location at 55 Prospect Street (between Adams & Pearl St.), according to ABC 7. Opened about a month ago, the company has three other locations in Manhattan with another on the way.
Check out the menu here. Note, the restaurant only accepts credit cards.
Also in DUMBO, Burrow, a low-key Japanese bakery located at 68 Jay Street (between Front & Water St.) definitely seems worth a visit despite its not very accommodating schedule (Monday—Friday, 9am to 4pm). Owner Ayako Kurokawa and her all-female team offer cakes and pastries as well as quiche and smoked salmon cakes, according to the Brooklyn Daily Eagle.
Harris Salat, the owner of the now defunct Ganso at 515 Atlantic Avenue at 3rd Avenue in Boerum Hill and Ganso Ramen at 25 Bond Street in Downtown Brooklyn has announced that he will soon open two new eateries.
Salat owns the former Ganso Ramen space on Bond (at Livingston) and plans to open Taqueria there next month, serving tacos and mezcal, according to Eater. He also plans to  open the fast and casual Bigeye Sushi nearby at 2 Metrotech Center (between Lawrence and Bridge St.), serving rolls, bowls, and salads.
A tiny, 17-seat Italian restaurant in Cobble Hill received a rave review in Grub Street this week. Since opening last fall, Lillo Cucina Italiana, located at 331 Henry Street (between Atlantic Ave. & Pacific St.), has amassed a devoted following who flock to the eatery for chef/owner's Giampietro "Lillo" Remia's authentic "hearty pastas, rustic vegetables, and straightforward entrées."
BKLYNER tried going to Lillo in the spring after a reader tipped us off, but the eatery was filled to capacity. Hungry, we moved on. We regret not waiting it out.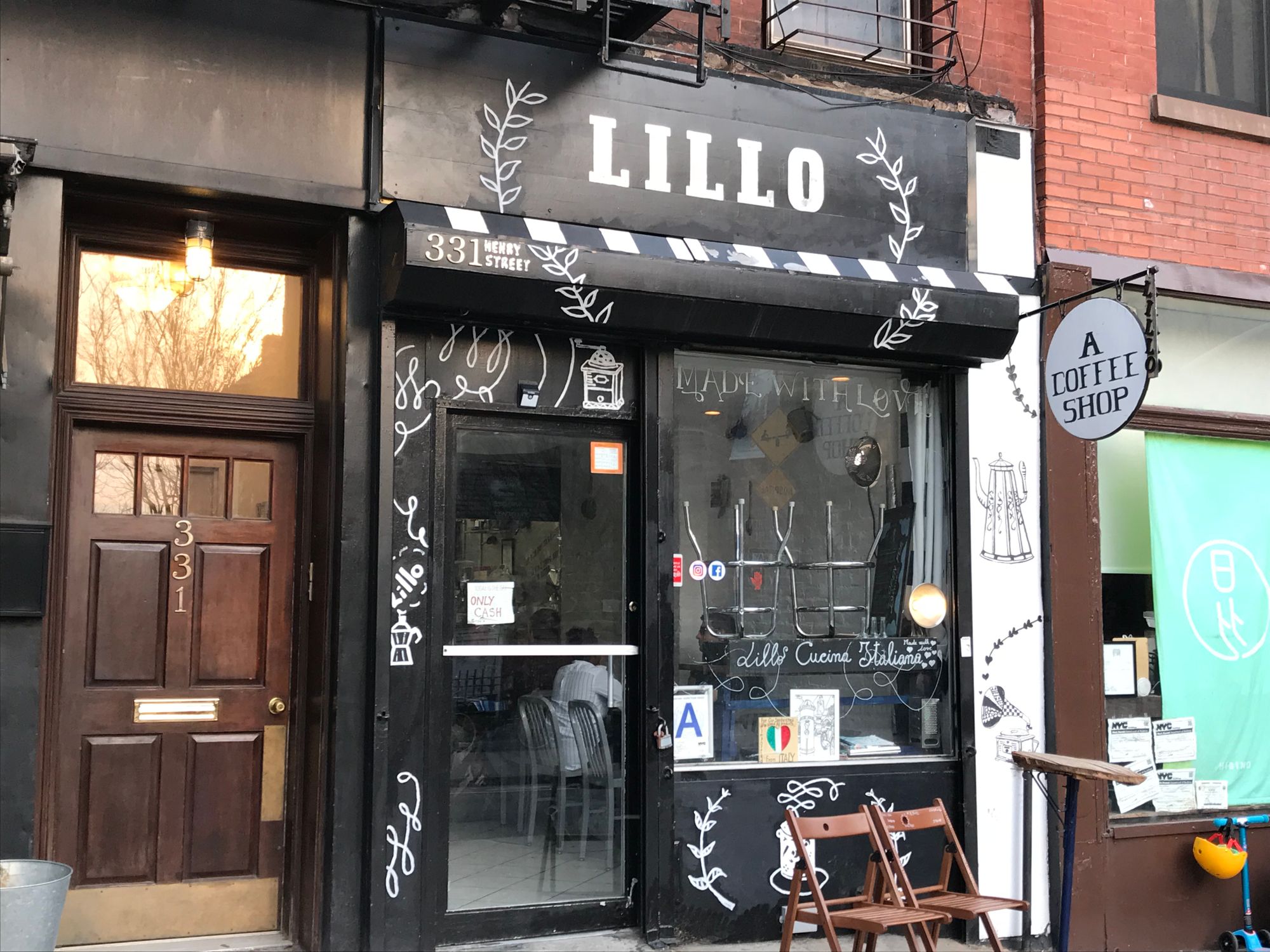 A new tavern is slated for 329 Van Brunt Street (between King & Sullivan St.) in Red Hook from Billy Durney, the owner of Hometown Bar-B-Que (454 Van Brunt), Eater reported. His new restaurant, which doesn't have an official name yet, will serve fried chicken along with burgers, beer, and natural wines.
Along with the chicken and burger options, the small menu will feature a selection of sides, biscuits, and pie.
In sadder news, the New York Times reported that famed Thai restaurant, Pok Pok, will be shuttering on September 2 after six years at 117 Columbia Street (at Kane Street). Along with an expiring lease, declining revenues, and increasing expenses, owner Andy Ricker said he would like a "less-hectic life," adding that the Columbia Street Waterfront neighborhood has failed to become "a hub of activity despite years of positive predictions," according to the paper.