Restaurant At 4th Avenue And 16th Street: Take Three!

Following Boqueroncito, which filled the space after Country Boys closed, yet again a restaurant has set up shop at 568 4th Avenue. Inside it looks pretty much the same, and outside is the same red-and-white awing — but with a new name stenciled on: 2 Brother's.

In fact, there are two brothers running the show: Alvaro Rodriguez, 30, and his younger brother David, 28, both hailing from the Dominican Republic.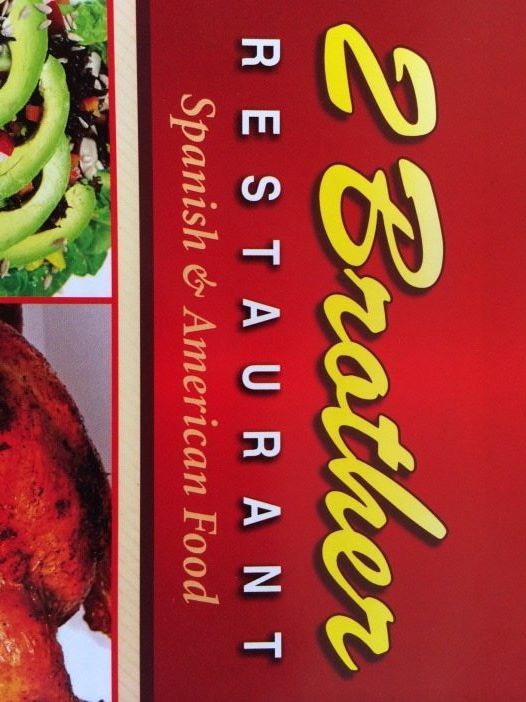 This is their first restaurant, so there were bound to be some glitches. For starters, the printer got the name wrong on the menus. And while the punctuation police may have something to say about the misplaced apostrophe on the awning, as far as Alvaro is concerned, it's an improvement.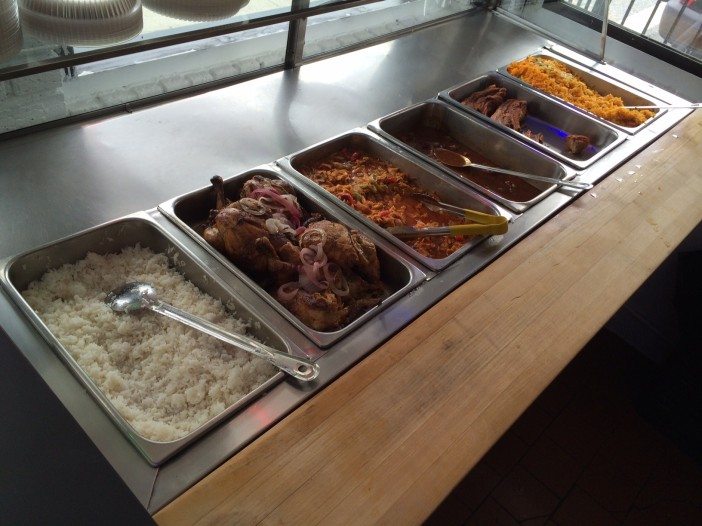 As of this weekend they're proudly serving up "Spanish & American Food," a familiar menu of Latin comfort food — including the ever-popular staple arroz con pollo — with daily specials served out of a steam table in the front, and some nicely bronzed chickens turning in a floor-standing rotisserie behind the counter. Plus hamburguesas.
It all looks pretty tasty. Time will tell if they fare better than their predecessors.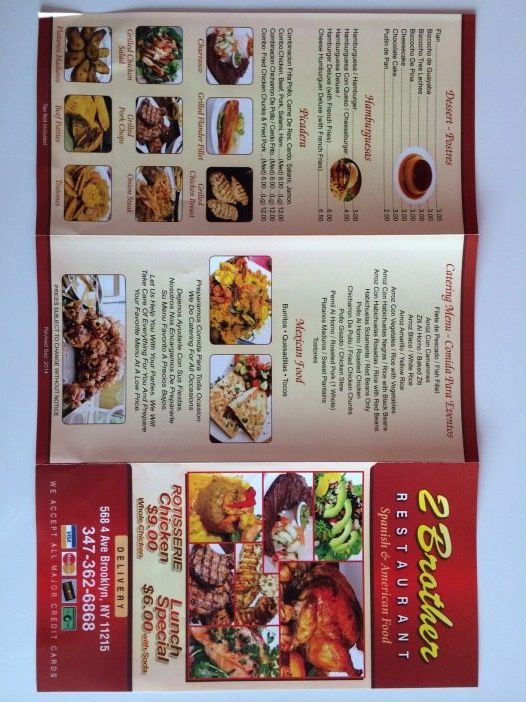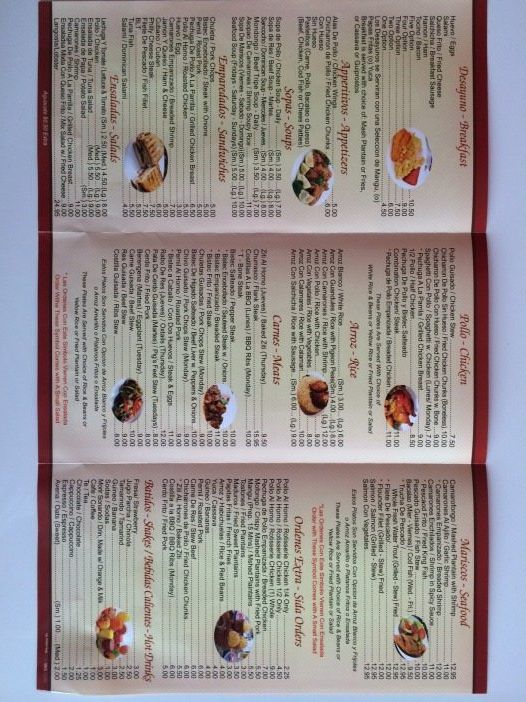 2 Brother's is located at 568 4th Avenue, on the corner of 16th Street. Take out and delivery is available by calling 347-362-6868 or via GrubHub. Hours are daily from 9am-10pm.
About the author: Gregory Baird is a writer living in Brooklyn.