Report: Mexican Gangs On The Rise In Brighton Beach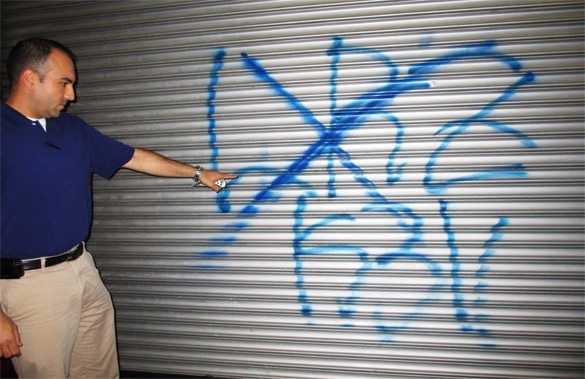 Brighton Beach is seeing a startling rise in Mexican-American gangs, and locals say they're "recruiting younger children, engaging in violent fights, extorting business owners, selling and buying illegal weapons, and creating small prostitution rings," according to a recent news report.
Spanish-language newspaper El Diario La Prensa recently covered the rise in gang activity in an article later translated by CUNY Graduate School of Journalism's Voices of New York project.
According to the report, Mexican-American gangs aren't new in areas like Brighton Beach and Sunset Park, but activity has picked up and there are hints of a brewing turf war.
In Brighton Beach, the two gangs actively quarreling for territory are Escuadrón-Los Panchitos, a part of La Raza Loca, and their enemies, Los Niños Malos. The gangs prefer knives, machetes and "ice picks" – a piece of metal with "eight fingers." Guns are used less frequently, purchased from other gangs or street contacts, a former gang member told El Diario.
The report also says they extort local business owners for protection money, sell marijuana and crack cocaine, and swap prostitutes – many underage – with brothels in exchange for protection.
The issue has not escaped the attention of Russell Gallo, the Republican candidate eyeing State Assemblyman Steven Cymbrowitz's seat in November.
Gallo put out a press release over the weekend, saying that he recently found Mexican gang tags on several buildings within just a small five block area spanning Avenue U from West 11th Street and Ocean Parkway to Avenue X between Shell Road and Ocean Parkway – just north of Brighton Beach. Gallo said the tags identified the gangs as Sureños 13 and La Raza (no connection to La Raza Loca), and in many spots tags were scratched out and painted over with other gang tags, indicating a possible war over territory.
"I see gangs fighting over 'turf' in our neighborhood.  And that fight could turn from paint to guns very quickly," said Gallo.
Gallo touted his experience as a certified criminal analyst with the National Guard Bureau and the Counterdrug Task Force, where he trained NYPD authorities on gang-related matters.
Gallo noted that he wrote a letter and sent photos documenting the issue to 61st Precinct Deputy Inspector Georgios Mastrokostas.