Remembering the Malbone Wreck 100 Years Later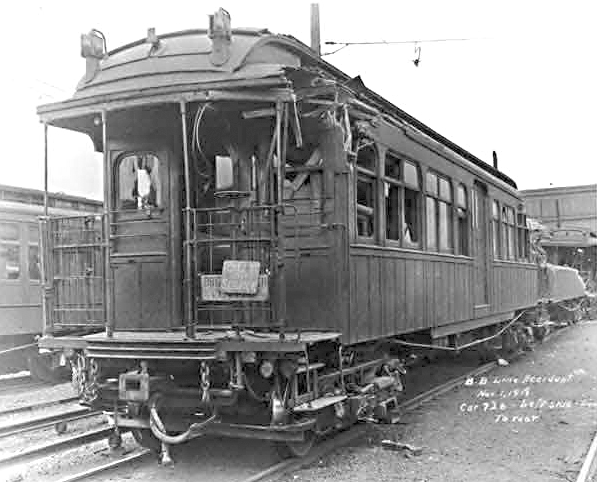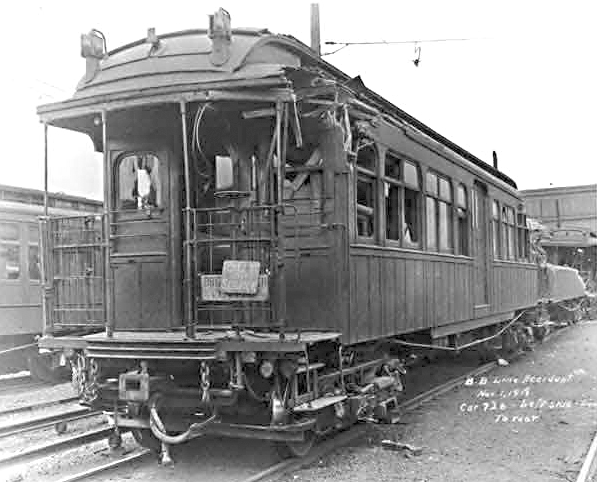 PROSPECT HEIGHTS—Lawmakers and transit officials gathered outside the Willink Plaza Entrance of Prospect Park Thursday to remember the worst subway accident in New York's history-  the Malbone Street wreck.
The crash took place close to Empire Blvd., where Flatbush Avenue and Ocean Parkway meet. On Friday, November 1, 1918, at 6:42 pm, Edward Luciano lost control of the Brighton Beach subway line (Q train). Ninety-three people died and nearly 200 suffered injuries.
"This was a resounding day that touched everybody in Brooklyn," said Brooklyn Commissioner of the Parks Dept. Marty Mayher who labeled the tragedy the 9-11 if its time. "Joy tidings get passed on, sad tidings don't always," he added.
Most people know nothing of the Malbone wreck – even the street was renamed from Malbone Street to Empire Boulevard to wipe the horrific accident from memory. Historian Ron Schweiger detailed what happened that evening.
Back in 1918, there was a transit strike. To keep the trains running, the company, Brooklyn Rapid Transit (BRT) hired men like Edward Luciano, a 23 year old dispatcher with little training in operating the trains, to fill in.  At the Prospect Park station, Luciano missed a sharply S-curved track inside the Malbone tunnel. He was going 30 mph in a 6 mph speed zone at night.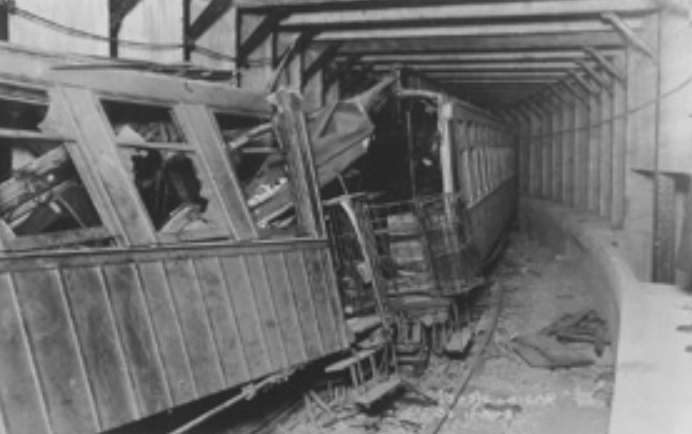 "The train did not have headlights at the time," said Schweiger to explain one of several forces working against the stand-in train conductor.
Just four days before the crash, the U.S. adopted—for the first time—daylight savings time. Schweiger argued the operator may have seen the track detour had it still been daylight. But the ongoing strike, the impending end of WWI and the loss of a daughter days before the crash paint a tension-filled period for the train operator.
Many of the passengers killed lived in the East Flatbush and Ditmas Park area.  For example, Raymond Lewis Payne, a Manhattan clerk, commuted to work form 1212 Avenue H. The 18-year-old had registered for the draft a month before he was killed. Margarette Sullivan lived at 2745 Bedford Avenue. Both buried in Green-Wood Cemetery.
Some positive changes did come as the result of the crash. Companies began to switch from wood to steel cars, signals and trippers were installed for safety.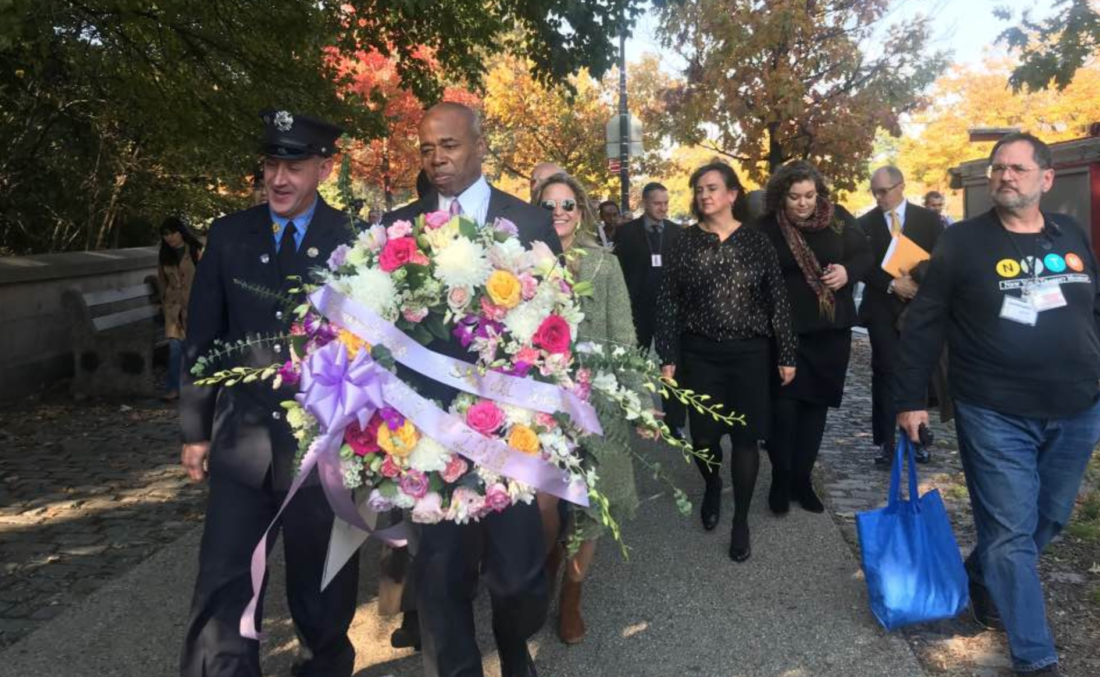 In recent decades, the MTA has introduced event recorders and enhanced maintenance procedures, Andy Byford, President of the MTA said at the event. "We will continue that relentless focus on safety."