Remembering The Grateful Dead's Trip To The Universal Theater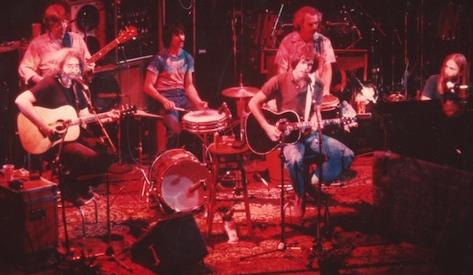 The Brooklyn Daily Eagle remembers when The Grateful Dead, America's consummate acid-jam band, rocked Bensonhurst over 40 years ago in a four-day-long concert.
The event was held at Universal Theater, located on 46th Street and New Utrecht Avenue, now a furniture store. The atmosphere described by those who somehow remember the show, was one filled with marijuana smoke and lasted until the sun rose the next morning. The scent of that most dangerous, cholesterol-packed drug known as bacon also permeated the air when Pigpen started cooking it right on the stage. Mmm… Grateful Bacon…
The Dead's cool, but the real star here is the Universal Theater, which opened on October 9, 1927, and was pretty incredible for its time. Decked out with Greco-Roman furnishings designed to mimic an Italian garden, the theater also boasted a gorgeous cloud projected ceiling and intricately carved columns.
The theater hosted superstar acts ranging from Jerry Lee Lewis, The Byrds, Steely Dan and Gladys Knight and the Pips but was closed in 1973 because of community complaints over noise.
What cool concert experiences do you remember at the Universal Theater?