Remembering George de Boissiere, Owner of Mailboxes On 5th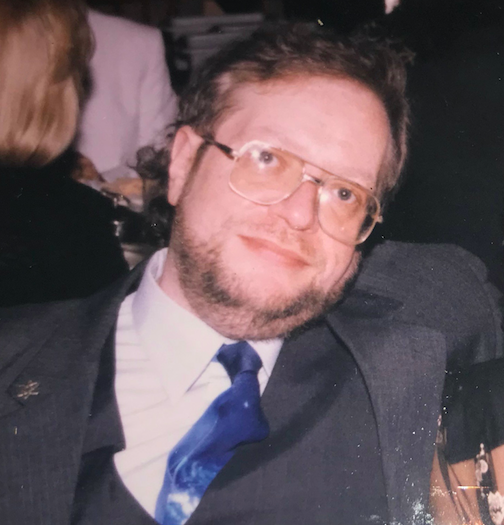 PARK SLOPE – Many locals were surprised to learn that "neighborhood institution" George de Boissiere, the gruff, enigmatic, cigarette-smoking owner of Mailboxes on 5th, passed away over the holidays.
De Boissiere died of natural causes the evening of December 23rd, his sister Helene de Boissiere told Bklyner last week. He was 64. "He would have been 65 on January 28," she noted.
The de Boissieres grew up on 94th Street between Columbus and Amsterdam on the Upper West Side. Reared by a single mother, Helen, and a grandfather, who both survived World War II in England, George was the eldest of four children, followed by sisters Cheryl, Jennifer, and Helene. He attended Holy Name of Jesus on the UWS and Chelsea High School before attending community college, where he developed a love for skiing and formed a ski club, according to Helene.
Along with being an avid skier, Helene describes her older brother as "multifaceted, like a diamond," "very well educated," with a "little of an irascible, ornery-type side to him" complemented by a wry sense of humor "as dark and British as it could get," she said.  "Most would think, 'here's this grumbly old person,' and he's being funny but no one else is getting it," she said laughing. "There's a lot of humor in my family. My mother had this wicked, dry humor."
Regarding George's "slovenly behavior" and unkempt storefront, Helene recalls that their mother used to say that George and sister, Cheryl were "Slobovian," aka slobs, for short. They were "the braniacs of the family" but also "little piggies," she says affectionately. "They did not learn how to clean up after themselves and my mother was the reason. She would say, 'I did not have children to clean up after me. I'm here to take care of you.'"
In the late 70s, George started a business fixing copier machines, but he made "some bad business decisions, lost it, and filed for bankruptcy," Helene said. After that, he took on a  variety of odd jobs to get by, "everything from reading meters to construction site work, whatever it took to put food on the table," she said. "At some point he became a shoe salesman, and my mother used to joke that he was Al Bundy," she recalls laughing.
It was during this time that George met Ida Mele, the first of his three wives. "Seeing that he had a natural gift for sharing information and was compassionate," Helene explained, Ida, a former teacher, paid for him to return to school where he earned advanced degrees in physics and math. He worked at M.S. 51 in Park Slope from 1988 until 1990 and then for five years at I.S. 55 in Brownsville where he taught math and science, including sex ed.
Helene recalls a visit from George while she was living in California when she proudly said to him, "You must be changing lives everyday! You're going to make doctors and lawyers of these kids." Her pragmatic brother responded, "How elitist of you. I'm just trying to teach them how to wear a condom, hold down a job, and balance a bank account."
"He was nicknamed by the students Fat Jesus," Helene continued, since he helped pay for their uniforms and contributed to refurbishing the gym floor because he believed it was better for the kids to play basketball in "a safe zone" where he could keep an eye on them and keep them out of trouble.
When Ida became seriously ill with diabetes, George left teaching and opened Mailboxes on 5th so that he could have more flexibility in taking care of her. The store officially opened at 172 5th Avenue in November 28, 1995. His great-grandfather had worked for the mail service in London and his grandfather was involved with the founding of Britain's Imperial Airways which handled air cargo, according to Helene. "It's in the family, so it was natural [for the store] to be a shipping center."
Before her death, Ida returned to her native Hungary where she helped establish two orphanages using a portion of her and George's savings, according to Helene. The de Boissiere's mother "instilled compassion and philanthropy" in her children as they were growing up.
Following Ida's death, George moved from the home they shared on Nostrand Avenue and purchased a condo on 5th Avenue across from the shop. He then met Nancy Rodriguez, a hospital administrator and former teacher, and the two were married. The couple was together for about ten years before Nancy succumbed to cancer. During her battle with the disease, Helene explains that George was easily able to look after Nancy since they lived across the street from the store.
Devastated by this second loss, George didn't think he'd find love again, but then he met Melody Kratsios. The two married in 2011 and, since Melody owned a house in Astoria, Queens, George sold his 5th Avenue condo and moved in with her. Tragically, after five years, Melody was also diagnosed with cancer and died on New Year's Eve 2016, a month and a half after her diagnosis.
Helene notes that George always had poor health, having been born prematurely and also being a smoker. "Cigarette smoking came to us naturally," she said. Prior to his death, George had become increasingly concerned about his blood pressure and checked himself into the hospital in early December, Helene recalls. He checked himself out against doctor's orders because he wanted to get back to the store and ship out customers' holiday packages.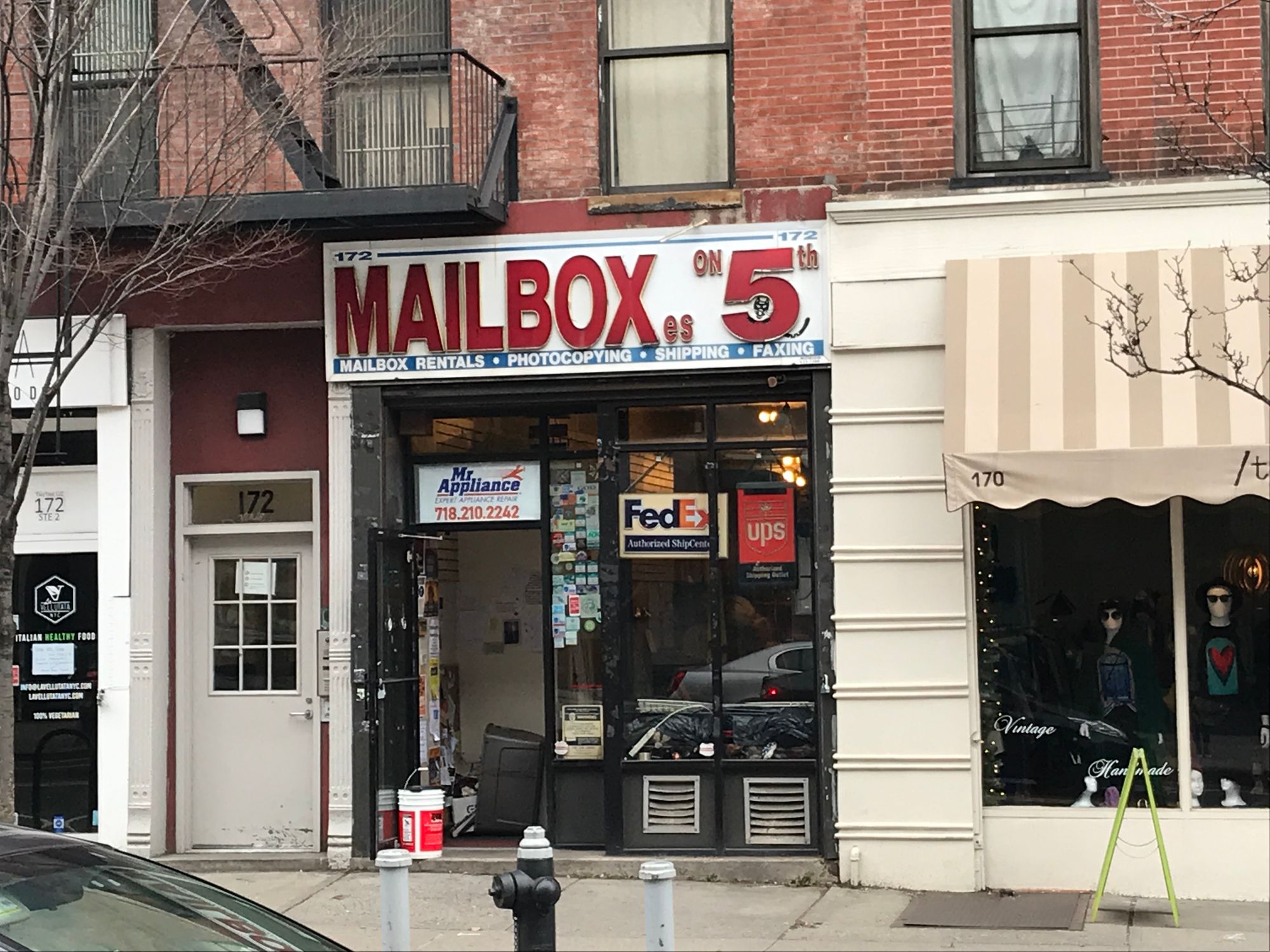 Helene will take over Mailboxes on 5th for her brother, and plans on cleaning up the storefront, ripping out the carpet, adding a computer station and a self-packaging area, and setting up a space by the window where local shop owners (who are also customers) can promote their businesses. A company website is also in the works.
Hours are 8am to 8pm, seven days a week, but Helene notes that on Sundays from 4pm to 5pm she'll likely be on a call for Katrina's Dream, a women's rights advocacy group she co-founded and which George generously supported.
Readers will be glad to hear that George's three dogs, Stitchy, Sammy, and Mindy (or Mitzi) have all found new homes, though they could not remain together.
A memorial service for George will be arranged after March, but in the meantime, a memorial page has been set up online. Helene thanks neighbors and customers for all the support they've shown and promises, "we will continue to serve the Park Slope neighborhood and the greater community."