Remains Of Midwood Man Killed While Serving In WWII Found In Saipan, Buried At Arlington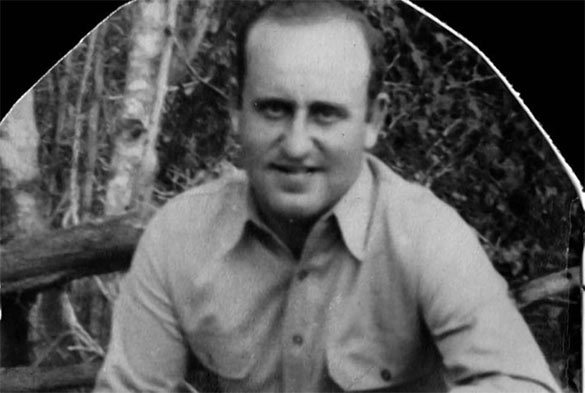 Governor Andrew Cuomo has ordered flags across New York State to be flown at half mast today in honor of U.S. Army PFC Bernard Gavrin, a Midwood resident who went missing in action during World War II whose remains were recently discovered.
Gavrin was reported missing in action on July 7, 1944, while serving in the Pacific theater at the age of 29. On June 15, as part of an Allied strategic goal to secure the Mariana Islands, U.S. forces were ordered to take Saipan. In one of the bloodiest sieges during the war, the Japanese forces threw wave after wave of soldiers at Allied forces on suicide missions known as banzai attacks. The 105th Infantry Regiment Gavrin served in sustained heavy losses of more than 900 killed or injured.
In the mayhem, many went missing and were presumed dead. Gavrin's family never knew the comfort of certainty or the circumstances of his final hours – until now.
Gavrin's remains were found as part of an initiative of the Japanese nonprofit the Keuntai Group, whose mission is to locate the remains of one million Japanese soldiers and return them to their families. During excavations in a cave in Saipan, the group found the Brooklynite's tattered dog tags among the remains of several American soldiers in a mass grave.
On the dog tags was Gavrin's home address – 1746 Ocean Avenue, near Avenue M.
A nephew of Gavrin's, now 81, is the only surviving member of the family to remember the fallen soldier.
The Sun Sentinel reports:
"I am the only living relative to have known my Uncle Bernie," [Gavrin's nephew David] Rogers said. "Words cannot do justice to the shock this news left me with."
Rogers says he still remembers the screams of his grandmother Bessie when she opened a telegram delivered by the United States War Department.
It was the middle of summer 1944 and World War II was raging. Rogers, 12 at the time, greeted the uniformed man who stood at the door to his Brooklyn home — the bearer of bad news, every mother's worst nightmare.
… Rogers was 8 when he last saw his uncle. He remembers having a "childish" accident that day, which left him bed-ridden with seven stitches above his eye. When his uncle stopped by for a visit, he woke up to say hello.
The next thing he heard about his uncle was when the soldier showed up at the door with the news he was missing in action.
"As a young person, to witness that, it obviously lasts the rest of your life," he said.
Gavrin's remains returned to the United States for the first time in at least 70 years, and he was buried at Arlington National Cemetery in Washington, D.C. on Friday. On discovering the dog tags, the Army verified to Gavrin's family that in addition to a Purple Heart, the soldier also won seven additional awards, including a Bronze Star Medal, Army Good Conduct Medal and American Defense Service Medal.
"PFC Gavrin put his life on the line and paid the ultimate price to defend our nation and fight for the freedoms that it is built upon," Governor Cuomo said in a statement. "After far too many years, he has returned home and has been granted a proper burial alongside the many other heroes who answered the call. I ask all New Yorkers to join me in honoring PFC Gavrin's memory, his service and his sacrifice."
Built around 1925, the Midwood home where Gavrin lived still stands, nestled behind large, leafy shrubs and a tree. Property records show the Gavrin family sold it in 1970.