Register for 8th Annual Brooklyn T.E.A.L.® Walk / 5K Run for Ovarian Cancer (Sponsored)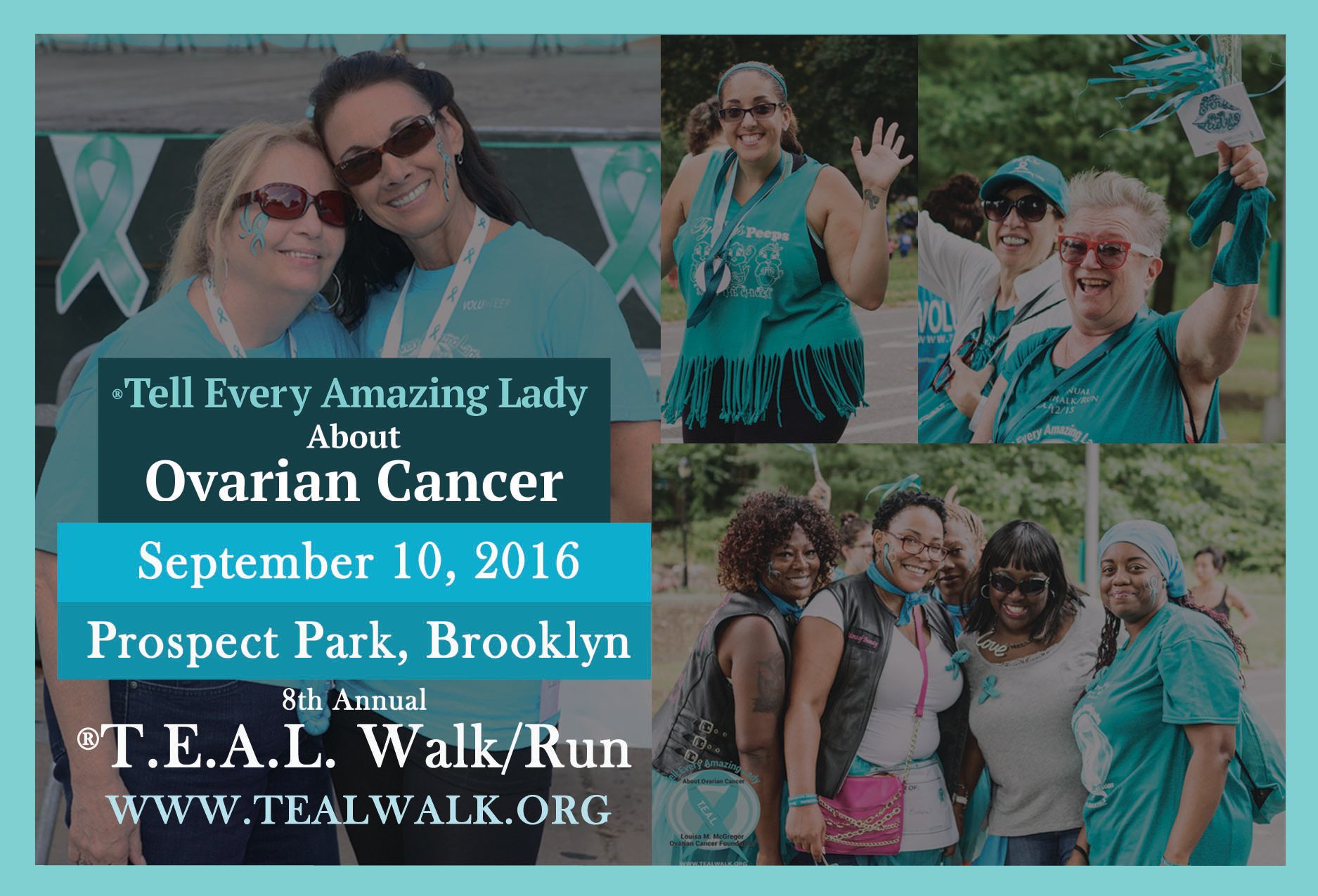 WHO: Tell Every Amazing Lady About Ovarian Cancer Louisa M. McGregor Ovarian Cancer Foundation® also known as T.E.A.L.®
WHAT: The 8th Annual Brooklyn T.E.A.L.® Walk and 5K Run raising money for Ovarian Cancer research and awareness.
WHERE: Prospect Park, Brooklyn NY (9th Street and Prospect Park West, Brooklyn NY 11215).
WHEN: Saturday, September 10 from 8am–1pm.
WHY: To celebrate the courage of Ovarian Cancer survivors and the strength of the families who've been touched by the disease, while spreading awareness to the public and raising money for research.
Ovarian Cancer currently has no accurate screening test, and is therefore usually caught in a late stage, making it that much more deadly. For this reason it is especially crucial to inform women about this disease by spreading awareness and education, and to fund research to find a screening test or a cure.
View our article to learn more about T.E.A.L. CEO and Co-Founder Pamela Esposito-Amery.
This post was provided by T.E.A.L.® Corner Media Group is a Media sponsor for this event.  If you would like to reach our loyal Brooklyn readers please contact us.